I am anticipating so many releases this year that I'm really glad that the topic is narrowed down to the first half of the year. Some of them will probably be repeats from the Top Ten 2016 Debuts post I wrote a few weeks back.
1) 'Stars Above'; Marissa Meyer.
Expected Publication: February 2nd 2016
Okay so I know I haven't got round to reading 'Winter' yet but this series has such a good track record and I'm reading it next month, no matter what! Therefore, I'm going to talk about how excited I am for the 'Stars Above Collection' that includes nine stories from 'The Lunar Chronicles' Universe! The cover is beautiful and it's probably my most anticipated read for next year. Enough said.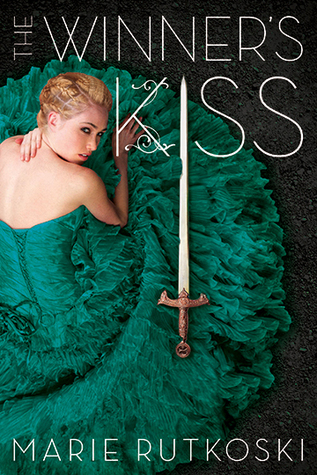 2) 'The Winner's Kiss'; Marie Rutkoski.
Expected Publication: March 29th 2016
So this is one of the few series I'm actually managing to get through and enjoy, so I'm pretty excited about the release of the last one in the series. I need to find out what happens to Kestrel and Arin and it had better be a happy ending because they have gone through far too much for it not to be! Despite a mediocre start with 'The Winner's Curse', Rutkoski impressed me a lot with 'The Winner's Crime'. I have pretty high hopes for the last in the series!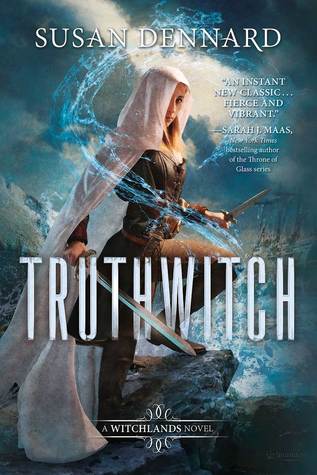 3) 'Truthwitch'; Susan Dennard.
Expected Publication: January 5th 2016
I have seen this book everywhere. Seriously. Dennard seems to have amassed quite the Twitter following and I have seen such impressive ARC reviews for this book that I need it in my life ASAP. I've been waiting to read another really enthralling Fantasy series and I think this could be one that will really engage me. Fingers crossed it lives up to the hype!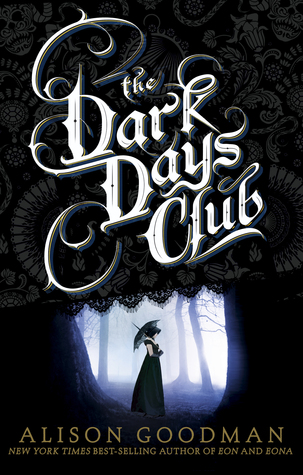 4) 'The Dark Days Club'; Alison Goodman.
Expected Publication: January 26th 2016
I received a proof of this from a box of goodies that I won via Maximum Pop! It was not a book that I had previously considered but having read the synopsis, I'm actually really excited about it! I haven't read a book involving demons for a long while, and I like that it's mixed up with an alternate version of history. Those kind of reads have garnered good reviews from me in the past, so I have high hopes!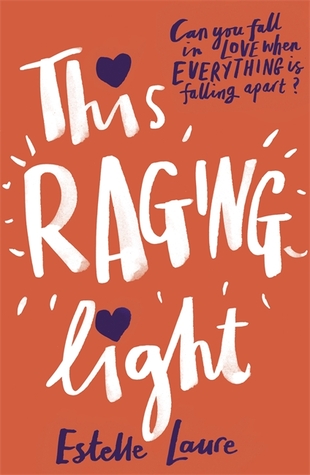 5)
'This Raging Light'; Estelle Laure.
Expected Publication: January 14th 2016
I wrote on this one already in the aforementioned post but I'll mention again that I do own a proof of this one too, and I'm so excited. Contemporary fiction is one of those genres that I really have to be in the mood for before I read it, but I don't see it being hard to persuade myself to read this one because it looks so good! I think this could end up being a book that really causes a stir this year and I want to be a part of that!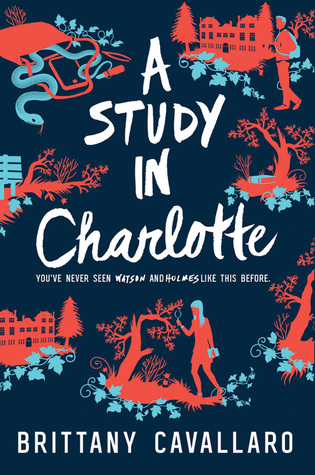 6)
'A Study In Charlotte'; Brittany Cavallaro.
Expected Publication: March 1st 2016
I'm always craving a good retelling but recently I don't just want to read Fairy Tales. This one appeals to me because it's a Sherlock Holmes retelling, though with a bit of a difference! The cover looks great and as soon as I saw it, I knew I wanted to read this book. I am crossing all of my fingers and toes with this one, because I want so badly to enjoy it!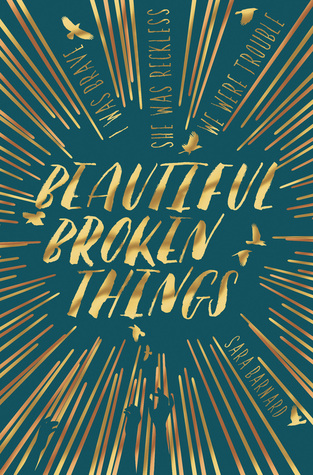 7)
'Beautiful Broken Things'; Sara Barnard.
Expected Publication: February 11th 2016
Here is another one of my most anticipated reads this year and I'm super excited because thanks to Netgalley, I have a copy ready to read! So many reviews for this one are already out and having read them I think it's safe to say that this book could be up there in my top ten favourite reads at the end of the year. That is, providing I enjoy it as much as everyone else seems to be!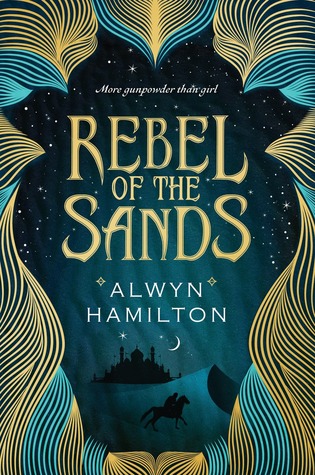 8)
'Rebel Of The Sands'; Alwyn Hamilton.
Expected Publication: March 8th 2016
Two of my favourite 2015 reads were set in the desert: one a YA Western and the other a retelling of the framing story from One Thousand & One Nights. This one looks to be an amalgamation of both! Magic, shoot-em-ups, desert wastelands and mythical creatures. A fantastical YA western could possibly be a dream come true for me and I can't wait to get my claws into this book!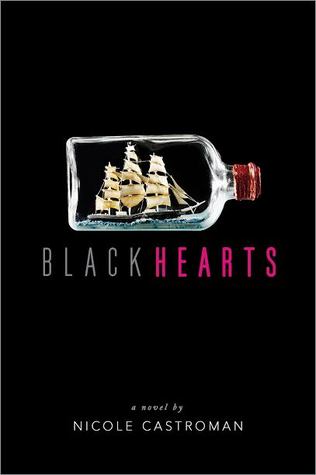 9) 'Blackhearts'; Nicole Castroman.
Expected Publication: February 9th 2016
The last few choices all appeared on my last list about 2016 debuts, I know. But these are really exciting books for me! This is another retelling that is not along the Fairytale line, but instead the legendary Blackbeard's origin story. I've always liked stories about pirates and although there might not be more landlubbers than deckswabbers, I look forward to seeing how this story will turn out.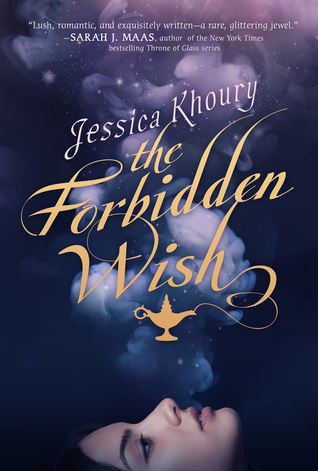 10) 'The Forbidden Wish'; Jessica Khoury.
Expected Publication: February 23rd 2016
Some of you may remember my last Aladdin retelling and how little I enjoyed it. It's made me so desperate to find one that I actually enjoy and this could be the book to do it. I have much higher hopes for this one because ARC reviews recommend the sample chapters highly and remarked that it is much more like the re-imagining I am after, and less like a fanfiction-like copy of the Disney film. Hooray!