Without a shadow of a doubt, these are my favourite TTT lists. I love planning ahead, and looking at all the fabulous books I could read fills me with a huge sense of happiness. In other words, I can't wait to make this list!
1) 'Memories Of Ash' by Intisar Khanani.
Since pre-ordering and receiving this book in May, I've been looking for the perfect opportunity to read it. I was hoping that this would be the month to do so but sadly, I haven't managed all of my reads and this happened to fall in last place. I'm reserving October for my scarier reads so it will probably have to wait until November now, but that's okay! I will get round to it.
2) 'Rebel Of The Sands' by Alwyn Hamilton.
Another book that escaped me on a monthly TBR and I haven't fond time to get back to, but once again I'm hoping that November will prove to be the perfect month to read this book! I'm extremely excited about it too, as I have been ever since I bought it. Such a gorgeous cover and intriguing synopsis must be filled with awesomeness!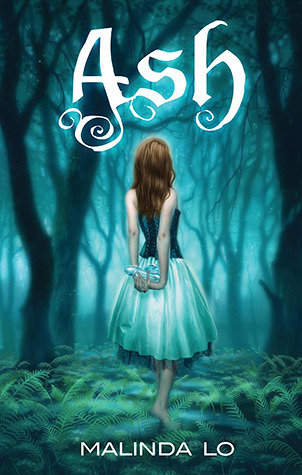 3) 'Ash' by Malinda Lo.
Okay, this is the last 'catch-up' read I'll talk about but I'm so disappointed in myself for not getting to this book yet that I had to include it! A f/f relationship in a retelling of Cinderella sounds absolutely perfect to me, so I'm dying to read it and find out if it lives up to my high expectations!
4) 'The Lie Tree' by Frances Hardinge.
This book just looks so creepy, and that will be absolutely perfect for a Halloween read! I love scary books so much, and I've read Hardinge's work before so know that she's a phenomenal writer who really knows how to create a spooky atmosphere!
5) 'If I Fall, If I Die' by Michael Christie.
This is an old but not forgotten Netgalley request of mine that I've decided to try and read ASAP because I was so intrigued by the cover and synopsis! Not only that, but it would be a great to have a book in reserve to break up all the scariness!
6) 'The Bazaar Of Bad Dreams' by Stephen King.
I want to read this collection of short stories so badly, and October is absolutely the perfect month to do this! I haven't read Stephen King in such a long time and I only found 'It' average in terms of the scares, mostly because it was so long-winded. I'm hoping short stories will be the perfect solution!
7) 'The Graces' by Laure Eve.
A book about Witches? Yes! It's a must for Halloween! I actually received this book as an ARC from my Illumicrate subscription but sadly didn't get to read it until now. Still, that's okay because October will be a great month for starting this gorgeous book!
8) 'The Dead House' by Dawn Kurtagich.
I received this book quite a while back, but that's okay because once again, Halloween is here to save me! I've heard great reviews for this horrifying psychological thriller and I'm looking forward to sampling some of Kurtagich's work at last!
9) 'A Monster Calls' by Patrick Ness.
Finally! I'm going to read another book by Patrick Ness! Whatsmore, it's going to be a good one I can just tell! From what little I've seen about the book, not to mention what I've gleaned from the movie trailer, I'm so excited!!! I hope I really do enjoy it as much as I think I will!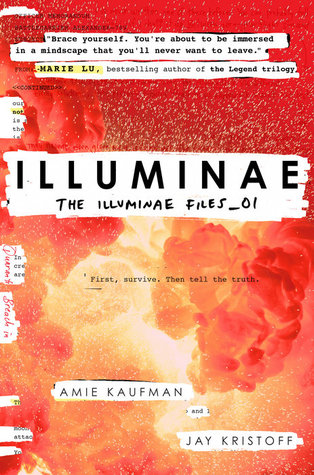 10) 'Illuminae' by Amie Kaufman & Jay Kristoff.
Like 'A Monster Calls', I bought this book a YALC (so pretty) and knew I'd have to read it ASAP because it's been on my list for so long! It has such an interesting premise too, and I read about it absolutely everywhere, so I can only imagine that I'm really going to enjoy it.