There are still a lot of reads from last month that I'm desperate to get to, so I'll be putting them on this month's list! I do also have a couple of other reads this month that I'm looking forward to getting into!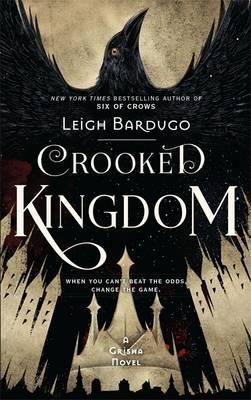 Sara Holland's 'Everless' has been on my TBR forever, and I know the friend that is desperate for me to read it is so disappointed in me for keep putting it off so enough is enough. I am not reading anything else until this book is read!
As soon as I'm done with 'Everless', I will be moving straight onto Leigh Bardugo's 'Crooked Kingdom' which I have been super excited about reading forever. I can't wait to finish this duology and hopefully love this book as much as the first one!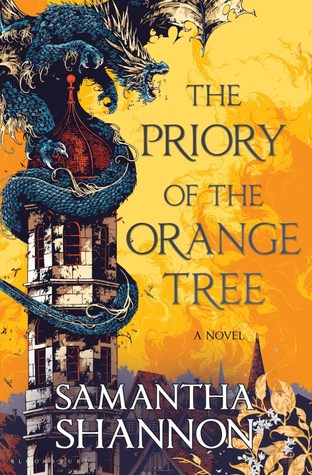 I received this next book as a gift for Christmas and am absolutely head-over-heels in love with the cover. A book about the undead and necromancy with a sugary sweet pink colour scheme is absolutely my aesthetic! 'Reign Of The Fallen' by Sarah Glenn Marsh looks amazing, and I'm particularly excited about this one.
This is also hopefully the month that I'll get to read two of my most anticipate 2019 reads - the first being 'Enchantée' by Gita Trelease! The french revolution, mixed with magic? Amazing! I'm all about the court intrigue and dash of romance that I'm sure to find in these pages!
The second hotly anticipated 2019 release is of course Samantha Shannon's 'The Priory Of The Orange Tree' because everything about this book looks breath-taking. Epic fantasies are my jam and this one is written by a woman so I'm excited to read this!
'Rubyfruit Jungle' by Rita Mae-Brown is deemed to be one of the coming out books, and it was suggested by a friend of mine, whom I record a podcast with. It's actually one of our chosen reads. I'm certainly intrigued, and definitely in the mood for something classic to bury my nose in.
I love Sara Barnard's books. We all know this. 'Fierce Fragile Hearts' is actually a sequel (of sorts) to 'Beautiful Broken Things', her debut! I really adored that first book and look forward to continuing Suzanne, Caddy and Rosie's stories!
I love a good mystery now and again and so Kimberly McCreight's book 'The Outliers' looks awesome! It involves telepathy, being on the run, cryptic clues and a missing friend, but other than that I don't know an awful lot about this book. I have to say though, it has some pretty mixed reviews so I'm hoping it's as good as it sounds!
I also thought I'd take the time to highlight Pretty Deadly Blog's new Bookish Bingo card! Running from March to May there are some awesome categories here! I look forward to joining in.