I absolutely adore this Meme, as I have said before, and I really like this as a topic too. It might be a little difficult to track down in terms of time order, but I'm excited to give it a go! I'll start with the most recent and work my way backwards!
1) 'A Thousand Nights'; E.K. Johnston.
Everyone knows that I am a fan of Fairy Tales and Legends, and the One Thousand And One Nights collection is no exception. I would therefore like to thank Netgalley for allowing me the chance to grab a copy of this book! I've read the synopsis for the story and it looks like it will be rather good, so I am very excited about reading this. Hopefully it's as good as it looks like it will be!
2) 'A Whole New World'; Liz Braswell.
This is along a similar theme, as it's a story based on the tale of Aladdin. Or I should say, a re-imagined version of how the story pans out. I have read and really liked the synopsis, and can't wait to see the differences between the two versions of this story. Also, I'm really holding out for a totally badass Jasmine!
3) 'Spinning Starlight'; R.C. Lewis.
I might have actually squealed when Netgalley approved me for this one. It's based on a Hans Christian Andersen story! And it's set in space! I'm really so excited about how good this story could be. It's written by the same lady who wrote 'Stitching Snow' which is another book I quite wanted to read despite it receiving some mixed reviews.
4) 'The One'; Kiera Cass.
I know, I know. I haven't even read 'The Selection', so what am I doing requesting 'The One' from Netgalley? Well of course I'm going to read it. Despite mixed reviews, this is a series I really want to read because the plot concept actually sounds like a really good one! Hopefully some point soon I'll get round to enjoying this story.
5) 'Station Eleven'; Emily St. John Mandel.
In the process of buying a birthday present, I bought a couple of books for myself too. This was one of them and I am so excited! I keep seeing this book around and want to read it so badly. The synopsis is really exciting and it has been a while since I last read a Dystopian story. I hope this turns out to be as good as the reviews say it is!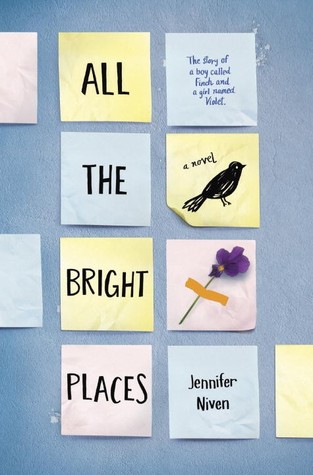 6) 'All The Bright Places'; Jennifer Niven.
This was the second book I bought while Birthday present hunting. The reviews for this book were just too good, and many people told me that as I had loved 'The Fault In Our Stars' so much, I would definitely enjoy this one. I don't normally like blurbs that start with 'This book is a mix of <insert famous book names here>' because I am a big fan of originality. But here, I think I'll forgive it because the synopsis actually does sound like it could easily stand by itself!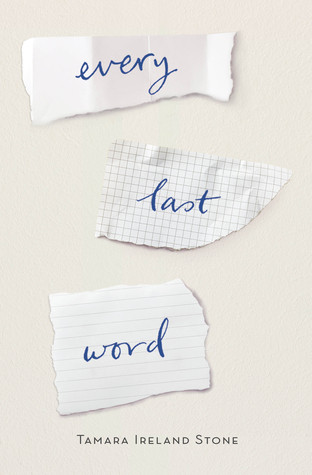 7) 'Every Last Word'; Tamara Ireland Stone.
Yet another contemporary novel that looks like it could have the power to bring a tear to my eye. This was another Netgalley request that I was really pleased to get! There was a lot of hype surrounding this book when people began receiving an ARC of it, and I would really like to see if it lives up to the fuss. I don't know when I'll get round to this book, but fingers crossed it's in the next few months.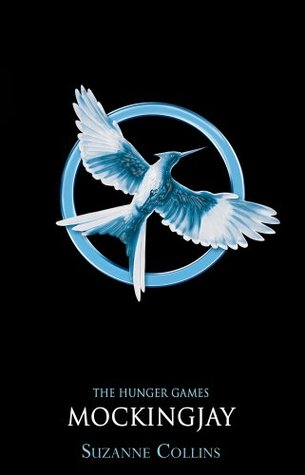 8) 'Mockingjay'; Suzanne Collins.
I got round to reading this book pretty much as soon as it arrived as it had been on my TBR for so long! In the end I found it a fairly satisfying conclusion to 'The Hunger Games Trilogy' as the second half really made up for the slow, slightly frustrating beginning. Most people have probably already read this though, so I'm a little late to the party. Still! It was worth the wait.
10) 'Valiant'; Holly Black.
I bought this alongside 'Mockingjay', and it is on the TBR pile for this month. In fact, it's my next chosen book to read! All I can say is that I'm really looking forward to continuing with this series, as I did enjoy the first book: 'Tithe'. I love the cover artwork and I haven't read a book set in the world of Faeries for a while, so it's an exciting upcoming read for me!