Well I shouldn't find it hard to complete this list because I am constantly adding books to my TBR! I think every book lover suffers with the same issue and I can't wait to see what everyone's list looks like!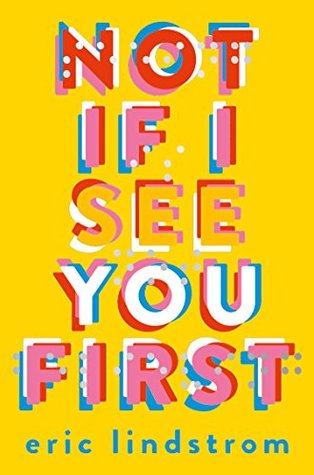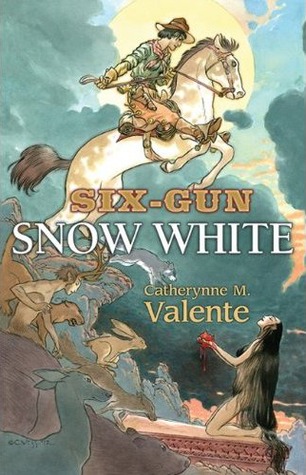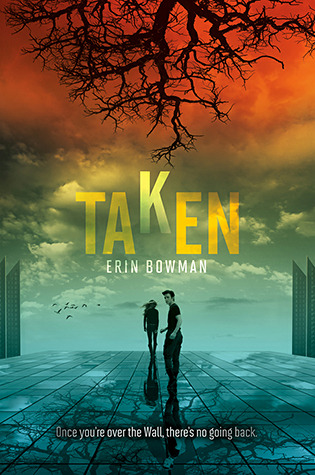 1) 'Not If I See You First'; Eric Lindstrom.
This was a very recent addition because I saw it on Netgalley and it caught my attention! Not very long after, I was approved so I'll be getting to this read at some point. I'm always looking for diverse characters in books and the MC for this one is blind, which should be interesting. I'm looking forward to it!

2) 'My Mother She Killed Me, My Father He Ate Me: Forty New Fairy Tales'; Kate Bernheimer et al.
I saw this book in Foyles while I was out adventuring in London recently and just
had
to add it to the TBR pile straight away! I love Fairy Tales! Not only that, but it's been a long time since I've read any short stories and I would love to get back into those kind of collections. A large number of Authors went into the making of this book, so I'll probably be adding much more to my TBR once I've finished this.
3)
'Crow Moon'; Anna McKerrow.
This book is not normally the kind of thing I would add to the TBR, especially as the synopsis didn't completely wow me. However, it has been recommended to me
a lot
by various Twitter buddies and when they explained the rough story to me, I got a lot more excited. It's set in England too so that's even more reason to give it a chance!

4) 'Six-Gun Snow White'; Catherynne M. Valente.
It's no great secret that I became more than a little enchanted by Western as a genre in 2015 thanks to Erin Bowman's 'Vengeance Road'. Since then I've been on the lookout for another that could enchant me in the same way and this seems to have what it takes. It's a Fairy Tale western!!! Two great genres combined!!! Also, I've heard great things about Valente's work.
5) 'Taken'; Erin Bowman.
Speaking of Erin Bowman, this is the first in a series that she had out before 'Vengeance Road' that I'd love to try. It's a little more on the Dystopian line but the synopsis is pretty intriguing and I'm desperate to read more work by this Author as soon as possible.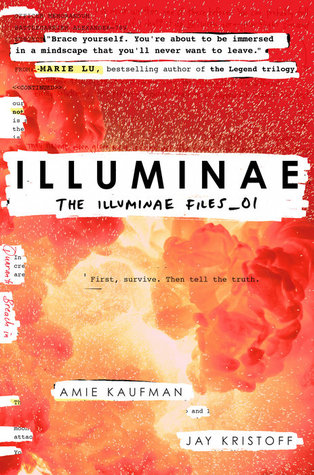 6) 'Exit, Pursued By A Bear'; E.K. Johnston.
This is another Author whose work I loved in 2015 and I want to read something else by. As it's another retelling, I'm thrilled by the idea of it because it's based on the work of Shakespeare, my all time favourite playwright! I haven't seen 'A Winter's Tale' done an awful lot in Shakespearean retellings, most people go for the greats like 'Hamlet' or 'Othello'. I'd be interested to see such a story in a modern setting.
7) 'The Muse'; Jessie Burton.
Clearly I've been thinking back to some of the Authors I've read and loved in the past while adding books to the TBR as of late, because Jessie Burton's 'The Miniaturist' was a huge hit with me late 2014. This book has been on my radar for a while, but has been very recently given a cover and I am buzzing with anticipation to read it.
8) 'To The Bright Edge Of The World'; Eowyn Ivey.
Another book by an Author I adored in 2014 and whose new and upcoming release has finally got a cover of it's very own! 'The Snow Child' was a haunting tale of heartbreak set in Alaska and this too will be set there. Ivey built that setting very well so I'm glad that she's decided to return there with this book! The synopsis promises a magical thread too which really excites me.
9) 'The Light That Gets Lost'; Natasha Carthew.
I can't actually recall how I found this book or why it ended up on my TBR but I am pretty intrigued by the synopsis. YA Contemporary is a genre I'd like to read a lot more of this year and this one looks to be a good one to pick up (though it has received fairly mixed reviews so far). It's blurb is full of mystery and the cover is pretty nice too!
10) 'Illuminae'; Amie Kaufman & Jay Kristoff.
How did I only just put this on my TBR you ask? The answer is I have no clue! When I was reflecting on last week's list, I realised that I'd missed this one off but had no idea why. It was only when I hurried onto Goodreads that I found I had not even added it onto my TBR and promptly did so. It's a mystery, but don't worry: I've rectified my mistake and I really want to read this book.