I think I'm going to have my work cut out this month playing catch-up. Did you know, I'm three books behind schedule for meeting this year's 70 book target? In the end it's all about having fun with reading and I've definitely been having a book slump these past few weeks. Hoping to shake myself out of it with some great reads this month!
'Fairy Tales For Modern Queers' by Emily Reed. I'm a little way into this and don't anticipate it taking me long to get through this book (famous last words). Short stories based on Fairy Tales? A focus on queer characters, mental health issues and all things diverse? Yes please! This should be the perfect book for me, providing the stories are enjoyable that is.
'Hidden Huntress' by Danielle L. Jensen. I give everyone who sees me in the street permission to slap me in the face for not having read this yet. I loved 'Stolen Songbird, which I read an absolute age ago and have almost entirely forgotten at this point. I am determined however and have seen so many people enjoy and finish this series, so I'm looking forward to doing the same! I didn't get to it last month, so it's priority reading now!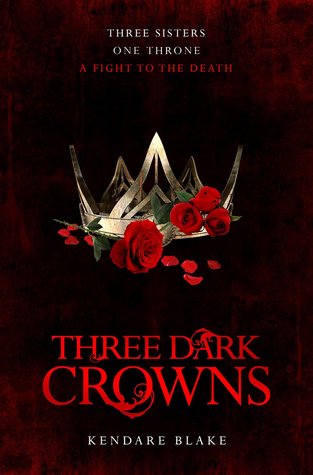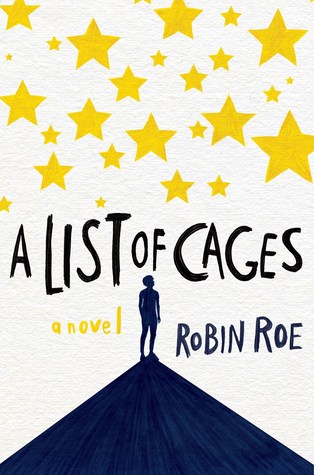 'Three Dark Crowns' by Kendare Blake. This was one of my most anticipated reads for last year and I wanted so badly to get to it then. Having received it as a Christmas present from good friends, I'm excited to finally be reading it now! I hope it's as good as everyone says it is!
'The Loney' by Andrew Michael Hurley. This award-winning novel certainly caught everyone's attention last year and I bought it as a present for myself because I was so curious! Both cover and description are giving me huge 'The Woman In Black' vibes which everyone knows is one of my favourite horrors! I've heard great things about Hurley's prose too.
'A List Of Cages' by Robin Roe. A new release for this year, this book was very much high on the anticipated reads list. Thank goodness Netgalley let me access a copy! I love the cover so much and I think it would be good to read a book from the POV of an MC who suffers from ADHD. I've never read one before and have very little knowledge of the condition!
'Red Witch' by Anna McKerrow. I read 'Crow Moon' not too long ago, and actually had this sequel down for last month's reading. I thought I'd have another crack at it now. I had mixed feelings about book one, but was intrigued enough to want to continue the series and I think a glimpse into the Red World and the POV of one of my favourite characters will mean I'll actually prefer this book.
'A Darker Shade Of Magic' by V.E. Schwab. Finally. Finally I'm reading this book. I've heard so much about it, and it certainly seems to be a firm favourite of Illumicrate owner Daphne, whose taste in books is exquisite if her choices every quarter are anything to go by. I have a lot of merchandise surrounding this series, so may as well actually read it!