I've had another tough month reading-wise and it was my final two reads that stopped it from being a complete disaster! A bit too much of a close call I think! However, I did manage six reads, five of them being from my original choices and one short extra!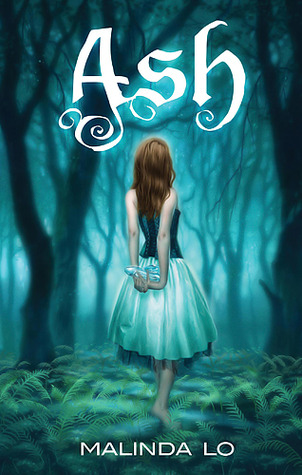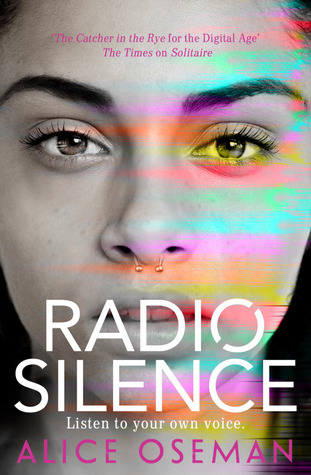 'Homecoming' by Claire Legrand. I read 'Winterspell' a long time ago and have been waiting with baited breath for the next book in the series that was promised. Sadly, this was never to come. Instead, Legrand did release a short 'epilogue' that tells the story of Clara's return to Kane and reunion with Nicholas. It was very sweet and just what I'd hoped though I was disappointed that it was so short. 3/5 Stars.
'Ash' by Malinda Lo. I have to say, despite high reviews, I didn't actually go into this book with really high hopes, which is why I ended up being absolutely blown away. Fantastic world-building, great characters, an original take on the classic tale 'Cinderella' and best of all an LGBT relationship that feels real. The only thing that stopped a five star rating was the ending, where the choice that Ash ended up making had absolutely no consequences for her whatsoever. 4.5/5 Stars.
'The Rest Of Us Just Live Here' by Patrick Ness. As I've come to expect from Ness now, the writing was just as good as his other books. I don't think it would be possible to read a disappointing read from this guy. There's some great diversity in this book (as is found in all Ness books) and I enjoyed the interesting perspective on mental health and being a teenager. Definitely an original take on a traditional 'teen supernatural romance' story. I didn't like the characters so much though, and actually there wasn't much of a plot. 4/5 Stars.
'Radio Silence' by Alice Oseman. This was by far the best read of the month, if not 2017 so far for me! Why didn't I read it sooner? I've had a great run of contemporary YA reads so far this year and this was no exception. Great characters, amazing LGBT coverage, oodles of diversity, and best of all a good parent-child relationship. I adored this book! Anyone who is like me and still hasn't found time to read this book, then make time because it's so awesome! Also, bonus points for it's 'The Sims' mention and the fact that it's set in Kent!
'Not If I See You First' by Eric Lindstrom. Another good contemporary read that I probably should have read sooner, but I'm glad to have got to this now. It started off as a less enjoyable read because frankly I didn't like the MC. Lindstrom did a great job at allowing me to read from the viewpoint of a blind girl, but did she have to be so bitter, obnoxious and rude? Seriously, Parker was the biggest bitch I've ever read. At first. This is actually a great story, about self-discovery, trust, friendship and accepting your limitations as well as finding your strengths. Also I thought it was going to be a sickening love story but that was not the focus and I'm so pleased. 3.5/5 Stars.
'Blood For Blood' by Ryan Graudin. Finished on the same day, this read I enjoyed a little more. I loved the first book in the series, 'Wolf By Wolf' and had a good feeling about it's sequel! I'm glad I got into this book, it was a great read: thrilling, fantastic writing, memorable and unique characters and amazing world-building. It didn't have the spark of book one, nor the plot direction so I deducted some points there. In fact, I found that a little disappointing, as was the predictable 'big twist' at the end. Still a great read though! 4.5/5 Stars.
Now it's time to see how I did with my challenges this month!
This month I have read three books for the Netgalley & Edelweiss Challenge, bringing my yearly total so far to ten. My reads were:
This month I have read zero books for the 2017 New Releases Challenge, bringing my yearly total so far to two.
- The Rest Of Us Just Live Here
This month I have read six books for the Diverse Reads Challenge, bringing my yearly total to fourteen. My reads were:
- The Rest Of Us Just Live Here
- Not If I See You First

[Optional Mini Challenge]
Next up, here's how I'm getting on with the Bookish Bingo card and my finished Story Sprites board!
Paranormal: The Rest Of Us Just Live Here; Patrick Ness
Just Words On Cover: Not If I See You First; Eric Lindstrom
Series Finale: Homecoming; Claire Legrand
Thriller: Blood For Blood; Ryan Graudin
Freebie: --
PoC On Cover: Radio Silence; Alice Oseman
Retelling: Ash; Malinda Lo

Book With M/M Romance: Radio Silence; Alice Oseman
Book With Multiple POVs: The Bear & The Nightingale; Katherine Arden
A Retelling: Homecoming; Claire Legrand
Diverse Author: Ash; Malinda Lo
Story Regarding Anxiety: A Quiet Kind Of Thunder; Sara Barnard
'Chosen One' Trope: Ruin & Rising; Leigh Bardugo
Mostly Yellow Cover: The Rest Of Us Just Live Here; Patrick Ness
A Science Fiction Novel: The Loneliness Of Distant Beings; Kate Ling
Story Centred Around Social Issues: The Bone Sparrow; Zana Fraillon
Male MC With Female BFF/Sidekick: Stargirl; Jerry Spinelli
Dark Contemporary: Under Rose Tainted Skies; Louise Gornall
Mostly Blue Cover: Rebel Of The Sands; Alwyn Hamilton
PoC MC: Orangeboy; Patrice Lawrence
Strong, Independent Female Lead: Not If I See You First; Eric Lindstrom
Wolf/Lupine Element: Blood For Blood; Ryan Graudin
Book Addressing Socioeconomic Topics: Saint Death; Marcus Sedgwick