So as you may remember from last week's post, Mat and I made our way back to our hometown in Kent to see our families! We started the first half of the week with Mat's parents, and I honestly have to say how nice it was to just relax and have some downtime. Monday and Tuesday were spent around the house, making sure that we didn't over exert ourselves. We watched TV, I blogged and read, and it was lovely! I got to do so much catching up!
On Wednesday Mat and I headed to Canterbury for the day, and it was a really nice time out. It's been a while since we've been to that city, but it was mostly the same as I remembered it. I bought some bits from Lush and had a lovely relaxing look around Waterstones! We then headed to the nearby pub to meet up with a friend of mine from University who I haven't seen for
ages
!
Thursday, Mat and I headed over to my parents and Mat spent the day out with friends while I got on with things in preparation for them coming home! We played some games in the evening, which was fun. My sister and I also found time to have a really good look at some of the wedding magazines she'd bought for me. Then on Friday we spent the day at home again, enjoying the weather and catching up with more reading.
Saturday was for family and we spent it all with my parents and sister. In the afternoon we headed off to see my grandparents and enjoy a lovely cup of tea and a chat! Sunday was lots of fun too, I saw two of my friends from school who I haven't seen in a long time! I met Rosie in the morning for a Starbucks frappe and a chat, followed by playing on Dad's Xbox One (Little Nightmares is a great game for those interested) in the evening with her and Imogen! Then we went to Chiquitos for a long, overdue dinner out together and reminisced on the past to end the week nicely!
I Read...
I Received...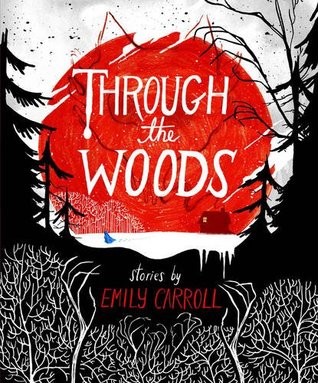 - 'No Is Not enough' by Naomi Klein: Approved by Netgalley (27/06/17)
- 'Through The Woods' by Emily Carroll: Present from Imogen (02/07/17)
Memes...
Top Ten Tuesday:
Best Books I Have Read In 2017 So Far
I Posted...
June Wrap-Up
Planned Reads For July