It's unbelievable how quickly Christmas is approaching! And, for that matter, 2018! Despite the fact that I get through so many reads a year, I still end up wanting more books for Christmas, usually those on the backlist that I didn't quite ('quite' being a loose term dating back to when I started this blog in a lot of cases) get to. Hopefully Santa will hear my plea for these!
1) 'The Worm & The Bird' by Coralie Bickford-Smith.
Oh, I sense a collection starting here! I have 'The Fox & The Star' by this ultra-talented artist, which I actually received for Christmas a couple of years ago! She's now releasing another one and I'm very excited because these little fairy tales are so pretty!
2) 'The One Hundred Nights Of Hero' by Isabel Greenberg.
While we're on the topic of illustrated books, here's a graphic novel I've had my eye on for some time. It received a gushing review from Lucy Powrie, one of my favourite Twitter people, and ever since I've been making grabby hands ever time I've seen it in a shop. I almost bought it the other day but stopped myself upon realising that it's on the Christmas wish list! Here's hoping!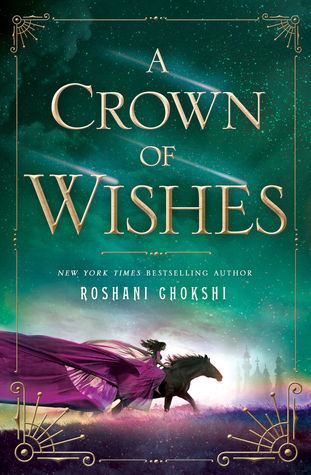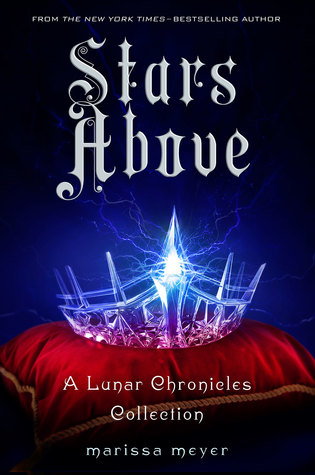 3) 'A Crown Of Wishes' by Roshani Chokshi.
So this is actually a book that was released this year! I've been hankering for it ever since finishing 'The Star-Touched Queen' because this world is everything I'd ever hoped for in a YA fairy tale set around Hindu folklore and mythology. The writing is stunning too, and I really want to read this companion novel!
4) 'Stars Above' by Marissa Meyer.
I finished 'Winter', the last book of The Lunar Chronicles, quite a while back! I loved it, naturally. This collection of short stories feels like a good progression because it has a further ending, some origin stories, and some general, added world-building onto the main series! I'm also hoping for 'Fairest', another short story that reveals a little more about the motive of the villain of the series!
5) 'Retribution Rails' by Erin Bowman.
If ever there was a book that attracted me to a whole new sub-genre it would be 'Vengeance Road', the first book in this series. I never in a million years would have thought that YA 'wild-west' would be my thing until I read that. As soon as I heard this book was coming out, I didn't even read the blurb. It went straight onto my TBR.
6) 'The Dark Days Pact' by Alison Goodman.
I received and read this ARC so long ago now, but I still remember the feels. For those that are fans of 'Pride & Prejudice' by Jane Austen, but would perhaps like a supernatural twist, this is definitely a series to consider. I consider Mr Darcy and Elizabeth Bennett to be my guilty pleasure and original OTP, and these two gave me the same feels.
7) 'Warrior Witch' by Danielle L. Jensen.
I read 'Stolen Songbird' an absolute age ago, and 'Hidden Huntress' more recently. Now, I'm hoping to finish this cracking series off without leaving too long between books. What makes this one special is the inclusion of trolls, which I don't ever remember seeing in Fantasy YA before, and I love the way they are depicted too. Books about sinister fae are often the best, and book two dropped one heck of a cliffhanger so I'm excited about that too!
8) 'The Seafarer's Kiss' by Julia Ember.
So this book has a number of things that make it top priority on the list. (1) Mermaids. I don't read enough books about these creatures. (2) Loki. I have a bit of a fascination with this particular mythological deity and will greedily devour any kind of media representation of him. (3) LGBT love! I want to read more LGBT+ fantasy and here is the perfect opportunity to do so!
9) 'Norse Mythology' by Neil Gaiman.
Ahh Neil Gaiman. I love his imagination and his passion, and though sometimes I find his books a little hard to get into, the darkness of them thrills me. I can always guarantee he'll write a story I've never read before. So his retelling of Norse Mythology? This should be interesting.
10) 'Bad Feminist' by Roxane Gay.
I wanted to include at least one non-fiction book on here because I'm trying to read more of it! Especially on my favourite topic: feminism. I've read a couple of books on the topic so far, some I've loved and some have been less impressive. But I'm excited to try more!