This is the kind of topic that I love because it gets me so excited for Summer! I think I have said before that I mostly associate light, contemporary reads with the beach. I have no idea why that is, maybe the warm weather changes my taste in books for a while? I don't know how often I'll be getting to the beach, but if I were to go then these are the books I'll be taking!
1) 'The Rosie Effect'; Graeme Simsion.
Having read and fallen in love with 'The Rosie Project', it seems only right that I get round to reading the next one in the series, and the beach feels like the perfect place to do that! I read the first book while on holiday and found it the perfect beach read, so I have no doubt that the same will be true of 'The Rosie Effect'.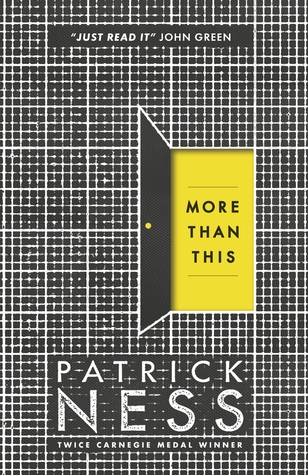 2) 'More Than This'; Patrick Ness.
It may shock some of you to know that I have never read a book by Patrick Ness. I have wanted to for a very long time, but just haven't found the time or shelf space to buy one of his books. Thanks to my recent birthday, I'm now the proud owner of this one and I am hopping with excitement! I've read the synopsis and it looks like it's certainly will be an interesting read!
3) 'Garden Spells'; Sarah Addison-Allen.
I talked about how Beach Bags feel like they should be light reads, and you don't get much lighter than Sarah Addison-Allen's books. I have only read one of her books of course, but I felt like I was reading candy floss while doing so, and really enjoyed the book! This is actually the first book in a series, and I would be interested to see how it differs from a stand-alone novel.
4) 'Neverland'; Shari Arnold.
Everyone knows I have a penchant for re-tellings, and this one has a contemporary twist to it that I think I would enjoy. I was watching 'Once Upon a Time' yesterday, and the show put quite a sinister pin on Neverland which I found interesting. While I don't think that this book will necessarily do that as well, it has reawakened my fascination for the story of Peter Pan enough for me to really want to read this book!
5) 'The Storied Life Of A.J. Fikry'; Gabrielle Zevin.
I love a good heart-warming story, and this really seems like it's going to be one of them. Books like this are perfect for reading on the beach because they have you totally transfixed on what is going on, and smiling all the way through. I honestly hope that this one is as good as it looks, because it does look so good!
6)
'The Ruby Slippers'; Keir Alexander.
This is one of those books that I really should have read quite a while back, that I would to get into. It looks like a really good, fun beach read too so would definitely make the beach bag if I decide to go this summer. This one is not really a re-telling as such (or at least, not from what I can tell) but has received such good reviews from those that have read it that I am intrigued to see if I can spot any 'Wizard Of Oz' references.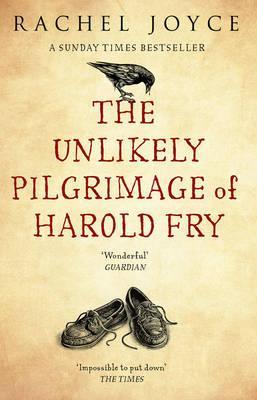 7) 'The Unlikely Pilgrimage Of Harold Fry'; Rachel Joyce.
Something about Summer makes me want to journey to far away places, so this is the perfect read! The titular character certainly looks like he will be going on a rather intriguing journey, and the plot itself looks to be packed to the brim with funny moments, and to be a light enough read that I'll enjoy it without too much heartache to handle.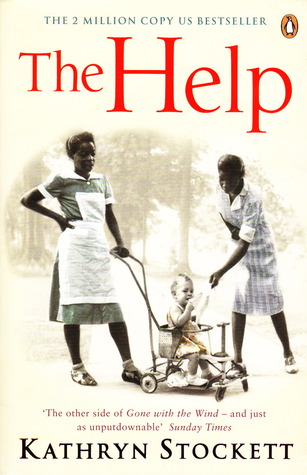 8) 'The Help'; Kathryn Stockett.
Okay, so I know I specified light reads that were contemporary, but I can't help but be drawn to this one. It's still important to keep a mix of books to keep my beach reading interesting and I can't help but think this will be a good one for the beach. I've never watched the film either, which I'm glad about because I always like to read the books first when I can!
9) 'Stealing Phoenix'; Joss Stirling.
I really liked the first book in this series, 'Finding Sky', when I read it. I actually feel a little in shock that I haven't gone on to read this one yet because it sounds like it will have an even more interesting plot than it's predecessor! Hopefully I will get a chance to grab this one on the way to a day by the waves!
10) 'Red Ink'; Julie Mayhew.
Okay, I so have to read this one by the beach! Looking at the synopsis, there's a mention of Crete, and my recent holidays mean that I can now only think of reading this story on a hot sunny day, sprawled out on a lounger by the glittering ocean. Man, I already miss being on holiday! Maybe this book will get me back in the sunny spirit?