I would say I'm a pretty diverse reader when it comes to genres, but there' something about Horror that really makes me smile. Especially when it's Halloween time! I'm pretty hard to please with this genre because I like to feel scared when reading horror. I'm pretty convinced I'll find a pretty good list of ten that I'm excited about!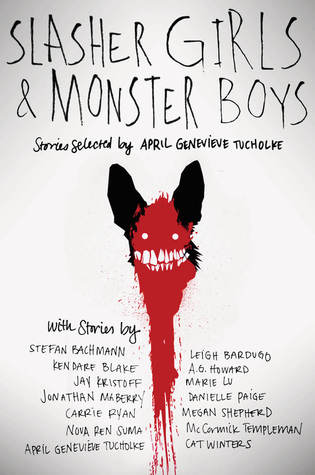 1) 'Slasher Girls & Monster Boys'; April Genevieve Tucholke et al.
I don't really read a whole lot of books with short stories, but Horror is my favourite genre for this type of fiction. This book is a short stories collection that I've been desperately eyeing up for a little while for that very reason! Not only that, but it has a very impressive Author list, including authors I've adored such as April Genevieve Tucholke and Leigh Bardugo, and authors I want to sample such as Kendare Blake, Jay Kristoff and Marie Lu. This is sure to be a great read!
2) 'The Lie Tree'; Frances Hardinge.
I've read 'Cuckoo Song' by this lovely lady and not only really enjoyed it, but also found myself pretty creeped out by the concept. As soon as I saw this book popping up in Goodreads, it went straight on the TBR because I want to read more of Hardinge's work! I have to say I'm pretty intrigued by the story. A lot of people have labelled it as chilling rather than really scary but that's okay! Sometimes those are just as good!
3) 'The Small Hand: A Ghost Story'; Susan Hill.
Susan Hill! The mistress of terrifying atmospheres! I read 'The Woman In Black' such a long time ago (as well as watching the play and movie) and it's a story that has stuck with me since. I'm so desperate to get into another book by the same lady that gave me nightmares for weeks on end when I was halfway through Grammar School. 'The Small Hand' is a small book, but I still have high hopes because so was 'The Woman In Black'.
4) 'Horowitz Horror'; Anthony Horowitz.
My desire to read this book comes from the fact that I actually read it's sequel, 'More Horowitz Horror' first. Of course, being a collection of short stories that actually doesn't really matter...but I'm still keen to read the first lot. 'More Horowitz Horror' was one of my favourite teen reads and I remember being up late at night scaring myself silly with some of the stories. It would be fun to do that again, Horowitz is a great writer!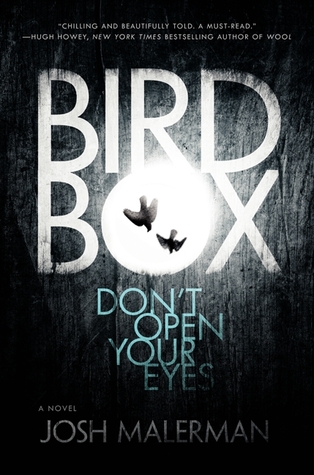 5) 'Bird Box'; Josh Malerman.
I added this to my TBR a long time ago when it came up as a Goodreads Giveaway prize. The cover looks intensely creepy, and the synopsis really intrigued me too. After a bit of research, I've seen some of the fantastic reviews this book has received and now I desperately want to read it! When it comes to horror, I'm a fan of supernatural elements rather than chainsaw-wielding murderers, and so 'The Problem' has certainly piqued my curiousity.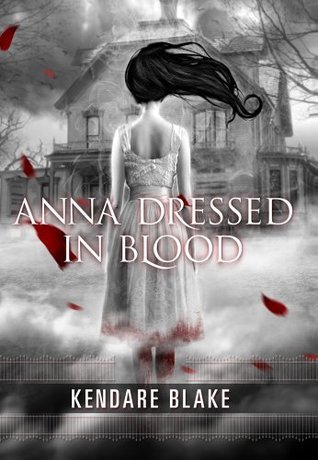 6) 'Anna Dressed In Blood'; Kendare Blake.
Yeah, yeah. I know. I still haven't read this book. Not long after I started this book, I began to see it popping up everywhere and I desperately wanted to get it! The cover is beautiful and of course, a good old-fashioned ghost story is my favourite kind of horror read! It's part of a duology too, and this has grabbed my attention even more. I've read the blurb which has sent my mind racing and all that's left to do is read the book itself! Soon please?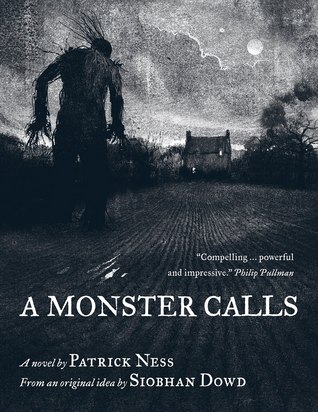 7) 'A Monster Calls'; Patrick Ness.
So many things about this book excite me. First off: Patrick Ness! I finally got round to reading and adoring his work just last month, and now I'm desperate to read something else of his. This book looks so chilling and I want to know what Ness will do with such an intriguing plot idea. Secondly: YA Horror! I have a soft spot for YA it's true, and just like my last pick on this list, the idea of YA Horror really excites me. Finally: Siobhan Dowd! After a bit of digging I found that Dowd actually came up with the idea and Ness has written it in her honour. I really enjoyed 'A Swift Pure Cry', a really gorgeous book by the same lady. Dowd sold it to me.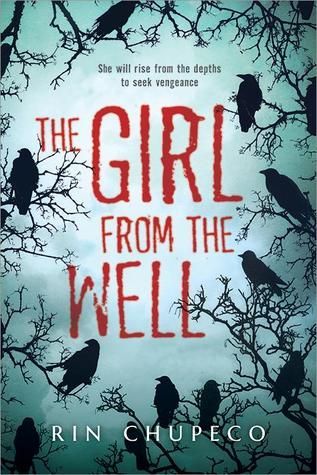 8) 'The Girl From The Well'; Rin Chupeco.
Like 'Bird Box', I put this book on my TBR a very long time ago and haven't got to it since. I plan to at some point of course because of the huge number of parallels drawn between this film and Asian Horror films such as 'The Ring' (Ringu) or 'The Grudge' (Ju-on). I've always been a big fan of Japanese culture and I particularly love their folklore and supernatural tales so I think this would be an excellent book for me to read!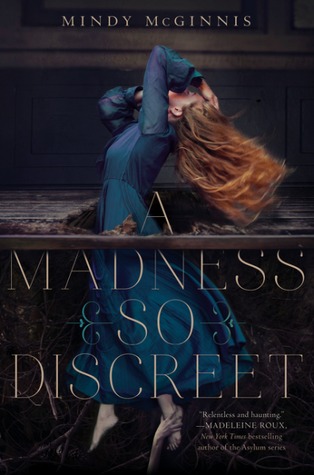 9)
'A Madness So Discreet'; Mindy McGinnis.
I have seen this book everywhere and was immediately transfixed by the gorgeous, slightly disturbing cover! The title was really intriguing too. Some people may describe this more as a Murder Mystery but I think it looks like there's enough darkness and creep factor for it to be shuffled into the Horror genre too. McGinnis also wrote 'Not A Drop To Drink', another book that I quite want to read. This one looks more up my street though!
10) 'The Passage'; Justin Cronin.
This gives off some great post-apocalyptic zombie-ish vibes and I love the idea of it. The size of it (700+ pages) looks absolutely terrifying but I want to start reading longer books because I don't manage to get through many of them and I bet they're really good and worth the long reading time. Reading the synopsis for this also made me think of 'Station Eleven' for some strange reason, which was a book I really loved! I hopefully will get to read this beast of a book at some point soon!