Sometimes it can be hard to think of ten books for a Top Ten Tuesday list, but seeing as it's freebie week, I thought I'd pick a topic that I couldn't possibly fail at: books I still need to read. Or, more specifically, sequels that I'm amazed I haven't got round to yet. For most of these picks, the series will have been out for a while. In some cases I only have one book left to go, in some I have even more.
1) The 'Inheritance Trilogy' series by Christopher Paolini.
Books Read: 'Eragon', 'Eldest', 'Brisingr'...
I'm picking this one because it's probably the one I'm most annoyed about. I read 'Eragon', 'Eldest' and 'Brisingr' as soon as they came out, but upon receiving 'Inheritance', I never got round to it! It is still sitting on my shelf just waiting to be read. Whatsmore, in order to fully appreciate it now, I'm definitely going to have to reread the others. Why didn't I read it all those years ago?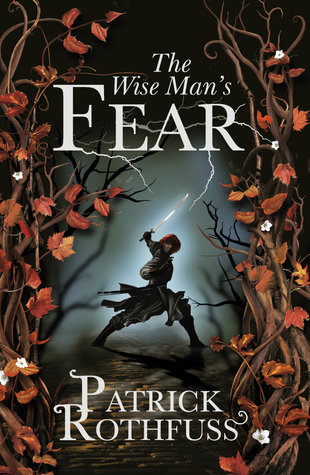 2) 'The Kingkiller Chronicle' series by Patrick Rothfuss.
Books Read: 'The Name Of The Wind'...
My second choice is a similar story, though Patrick Rothfuss hasn't actually finished writing this series yet so at least 'catching up' is feasible! I loved 'The Name Of The Wind' and then never got round to 'The Wise Man's Fear' or 'The Slow Regard Of Silent Things'. I want to read them both, and though I may have to reread book one again in order to do so, it will be so worth it!
3) The 'Modern Faerie Tales' series by Holly Black.
Books Read: 'Tithe', 'Valiant'...
The last book of this series, 'Ironside', still continues to evade me. really enjoyed book one and absolutely adored book two, so I'll be interested to see how the two come together. I also really miss some of the characters that I met in 'Tithe' ('Valiant' focused on a completely different story-line) which I know will be appearing in this one! Besides, it's about time I got back to reading Holly Black's books. I love her imagination so much!
4) The 'Afterlife' series by Terri Bruce.
Books Read: 'Hereafter', 'Thereafter'...
I find it really hard to believe how much I have got into this series sometimes. Especially as to begin with, I really wasn't convinced. This was mostly due to annoying, frustrating MC and the ever-so-slightly repetitive plot. Book two, 'Thereafter', really hooked me however. It's safe to say that I'm desperate to read 'Whereafter' but haven't found the time yet.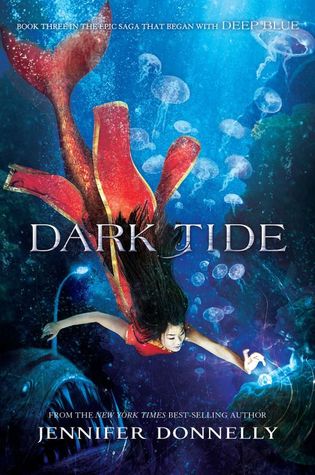 5) The 'Waterfire Saga' by Jennifer Donnelly.
Books Read: 'Deep Blue', 'Rogue Wave'...
The covers alone would draw anyone into reading this series, especially if they're a fantasy fan. Despite the fact that the first book excessively info-dumped, I was soon hooked by the premise of a YA (verging on middle-grade) that focuses on friendship and overcoming differences. And of course, the mermaids helped (mermaids are surprisingly difficult to come by in books). I'm two books behind now, so I'd better catch up soon!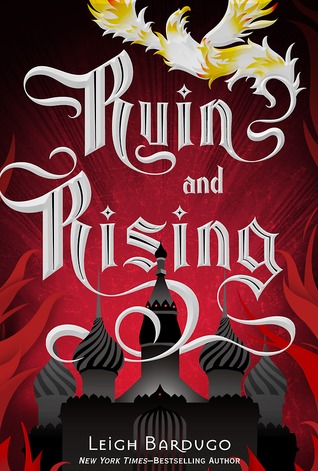 6) 'The Grisha' series by Leigh Bardugo.
Books Read: 'Shadow & Bone', 'Siege & Storm'...
I gave the first book in the series a really good rating and then, over time, began to wonder if I'd been too generous. It took me almost two years to get onto book two after that, but I adored it and plan to read 'Ruin & Rising' ASAP. Especially as it means I can then start Bardugo's other series, 'Six Of Crows', absolutely guilt-free! I'm falling so far behind with Bardugo's books, so I need to do something about it soon!
7) 'The Malediction Trilogy' by Danielle L. Jensen.
Books Read: 'Stolen Songbird'...
Of this list, this is probably the series that makes me feel the most disappointed in my self. I adored 'Stolen Songbird' so much, especially as it contained Trolls which are creatures rarely focused upon in Fantasy. Normally they resemble a Tolkien-esque lumbering giant or small creatures as found in 'Frozen'. The trolls in this series are very different and I can't believe I've still only read the first book in this series. Both 'Hidden Huntress' and 'Warrior Witch' are out now so I really need to get back into these books.
8) The 'Peter Grant' series by Ben Aaronovitch.
Books Read: 'Rivers Of London', 'Moon Over Soho'...
Phew, there are so many of these books out now and I am very behind with them. I've only read two of the six books that have been released so far and I have plans to get round to 'Whispers Underground' soon. Aaronovitch has some really original, fun ideas with the paranormal stuff in this book. I'm excited to find out what he'll do next! Hopefully it will involve the Tube in some way because then the book will be an intense read while I'm travelling too and from work!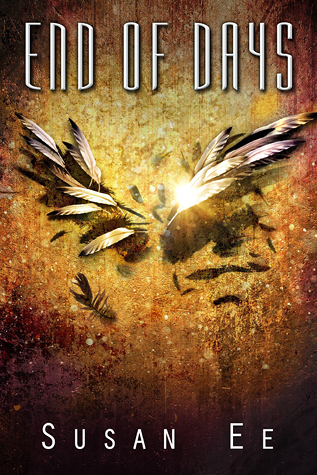 9) The 'Penryn & The End Of Days' series by Susan Ee.
Books Read: 'Angelfall', 'World After'...
I know I'm behind with this series not only because having recommended it to a work colleague of mine she's now read the whole thing, but also because 'End Of Days' has been out so long! I read 'World After' pretty recently actually and threaten to be very disappointed in myself if I wait another lengthy period of time before reading the last in a great trilogy.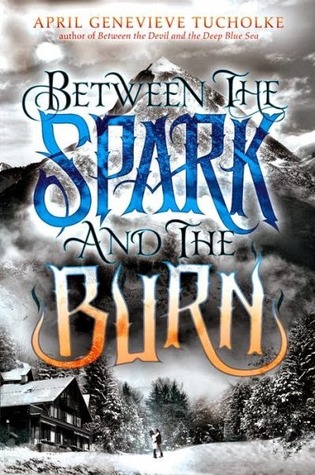 10)
The 'Between' series by April Genevieve Tucholke.
Books Read: 'Between The Devil & The Deep Blue Sea'...
I read this book quite a while back, after hearing mixed but generally very positive reviews on it. I wanted to read it because it looked creepy and I haven't really read much in the way of Southern Gothic fantasy. While the place names (and character names) bordered on ridiculous it charmed me into wanting to read the second of the duology. Yet I still haven't.