Here's the thing. While I've managed to read more new releases this year than I normally do, I still haven't read nearly enough to base this category solely on books published in 2016. Especially as a few of those that I have read were not as enjoyable as I'd hoped! I've changed the category to books that I have read generally and I will definitely be including a couple of new releases in this list, but hopefully I'll have better luck over the rest of the year.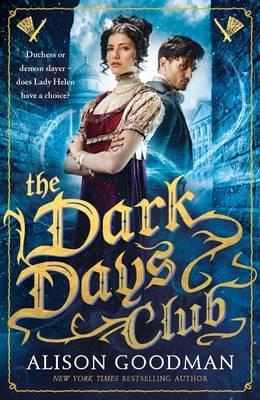 1) 'The Dark Days Club' by Alison Goodman.
I read this book right at the beginning of the year, but seeing it on this list really put a smile on my face. I loved this book. It is actually a new release, and I received an ARC in a 'Maximum Pop!' prize box around Christmas time, much to my amazement! Based on the well-loved Jane Austen classic 'Pride & Prejudice' this gripping story is set in the heart of an alternate Regency Period where Demons roam the streets posing as humans, and people are born with special powers in order to stop them. I loved the slow-build romance in this, it gave me such Elizabeth and Darcy feels! The plot and characterisation was really nice too.
2) 'Winter' by Marissa Meyer.
Uhh...duh! I had been waiting for a chance to read this book as soon as I possibly could and while 'Cress' remains my favourite, it still warranted 5 Stars along with the rest of the series. Meyer is great at diversity and badass heroines, her ability to introduce memorable new characters constantly is outstanding and it was the conclusion I'd hoped for regarding the four most shippable couples in YA. Seriously. I really miss this series so am eagerly anticipating more books from this wonderful, talented author!
3) 'Wolf By Wolf' by Ryan Graudin.
My first Illumicrate read, I adored this book. I am a great fan of alternate historical fiction and this book did a great job at WWII! What if Hitler had won the war? How would the world be shaped differently? That mixed with a thrilling race (I do love a good Dystopian competition) and a dash of sci-fi and it's the perfect read. Graudin did such a good job at nailing the characters and their motivation, and I loved uncovering bits of backstory as time went on.I can't wait for the second book and I hope it's as full of suspense and blood-pumping action as book one!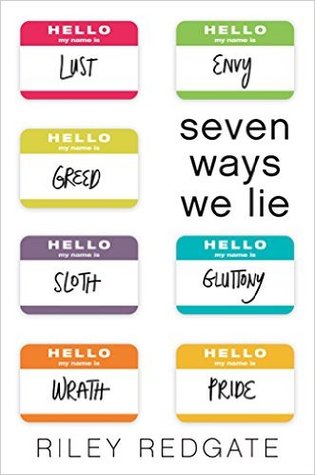 4) 'Seven Ways We Lie' by Riley Redgate.
A contemporary YA really has to be something special to hold my interest, especially as I have some pretty mixed experiences with them. 'Seven Ways We Lie' was released this year and I didn't expect it to blow me away like it did. These teenage characters are the kind that more young people need to be reading about right now: they perfectly sum up what it's like to be at school. The characters were relateable; each of them was supposed to be a 'sin', but they were so much more than that. People are complex, not stereotypes. Also she included a very diverse cast of POVs including a guy who openly identifies as Pansexual. More of this please!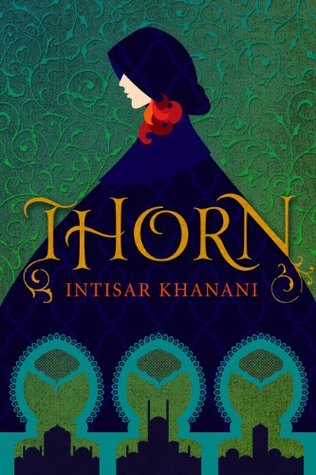 5) 'Thorn' by Intisar Khanani.
I read 'Sunbolt' by this author quite a while back, and while I anxiously awaited book two I thought I'd check out her other work. As soon as I saw that this book was a retelling of 'The Goose Girl' I knew I needed to read it ASAP. Khanani is so fantastic at writing strong female characters and fast-paced, action-filled plots. I like that this one didn't focus on the 'romance' aspect of the tale. Much like 'One Thousand Nights' by E.K. Johnston, this book had a bigger message behind it and that is the purpose of a true Fairy Tale. To learn from it.
6) 'Pantomime' by Laura Lam.
This is a really recent read of mine, from when I went on holiday to Italy and I'm so glad that I chose it for my travels! I'd seen some really mixed reviews of it on Goodreads so I didn't know what to expect, but the Intersex protagonist, from the very beginning, sold it to me. Micah/Gene was such a complicated character, especially as she refused to be defined into a gender or category. I love that Lam built the idea of being androgynous into the story's Fantasy setting and yet, it didn't quite feel like the main focus of the plot either (which was a bonus). A magical, exciting world and fantastic characterisation all round made for wonderful book!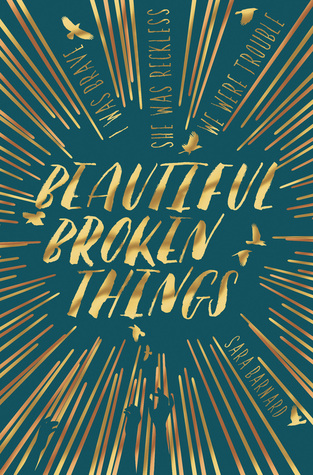 7) 'Beautiful Broken Things' by Sara Barnard.
It's so hard to find books about friendship only nowadays. YA especially is filled to the brim of romance and love, but teenagers go through much more than crushing on the cute boy in class. Luckily, this year's gorgeous release set in Brighton didn't need any of that. Instead, it focused on jealousy of new friends, how destructive friendship can be, and also how much it can change you. Barnard's debut is written beautifully with well-built characters and relateable situations. Abuse and mental illness are also heavily involved in this book which is always good to read and learn about.
8) 'Let The Right One In' by John Ajvide Lindqvist.
This is a little outside of my usual read, but seeing as I loved the Swedish film adaptation and the play based on this book, I figured I'd give it a try. If horror (especially regarding vampires) is your thing, then definitely give this book a go! It maintains a spine-chilling tension throughout, and you're never quite sure what will happen next, but also builds a strangely likeable romance despite the sinister undertones it implies. The darker, dirtier side of Sweden that he provides a glimpse into is also fascinating.
9)
'The Tropic Of Serpents' by Marie Brennan.
It took me a while but I finally got round to the second book in this enjoyable series and loved it. It reminded me why I'd given the first one such a high rating. People who want fire-breathing, treasure hoarding, constant dragon activity might be disappointed. But learning about these creatures: their bone structures, hunting habits and different varieties is totally fascinating, and Lady Isabella is a feisty, spirited heroine to boot. The mystery behind the plot is always fun to solve and I eagerly await the opportunity to read book three!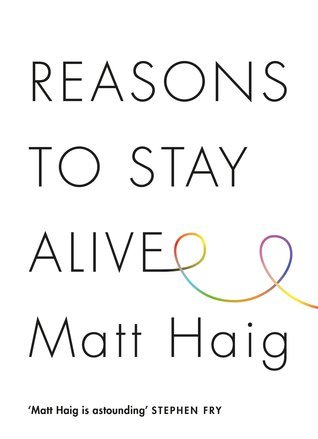 10) 'Reasons To Stay Alive' by Matt Haig.
I chose this as my last book in this category because it's something a bit different: non-fiction. Since starting this blog I haven't really read any and I'd like to expand my horizons and do so. Focusing on Anxiety and Depression, I thought it was the perfect first choice as I myself suffer quite severely with the former. Haig explained himself well, drawing on examples from his own experiences, conversations and quotes from others. It's a quick read for anyone that suffers with these mental illnesses and certainly for those that want to learn more!