It's been quite a busy week for me, especially as my sister's birthday was this week! That paired with Black Friday meant that work and 'me time' was pretty exhausting for me. It's been fun though! On Monday, Mat and I went to the cinema to see Doctor Strange, the new Marvel film starring Benedict Cumberbatch. We enjoyed it, though I feel some of the other films in the MCU were a little better. Cumberbatch was okay, but I loved Tilda Swinton in this one!
Friday was my sister's birthday which made it a good day, though working in retail on Black Friday on OXFORD STREET is not the one. Not at all. Nevertheless I only worked the earlier shift, so I'm glad I wasn't working until close. On Sunday, Mat and I made our way down to Ashford to see my family, both for Bev's birthday and dinner with my Nan and Grandad. There were a lot of problems with the trains to begin with but when we arrived we had a lovely day! We went out for a roast dinner, then back to my Grandparent's for a game before returning to Ashford for even more games!
I Read...
I Received...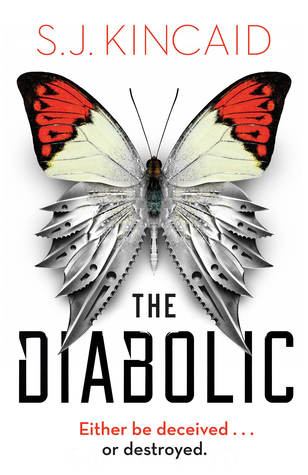 - 'The Diabolic' by S.J. Kincaid: Received from Illumicrate (23/11/16)
- 'Blood For Blood' by Ryan Graudin: Received from Illumicrate (23/11/16)
I Posted...
Illumicrate Unboxing (Box 5)