Wait...what? January is finally over? I've never known a month to go on for so long! Not that I haven't had a good month, but it certainly hasn't been as productive as I'd hoped and I've been looking for a fresh 'start' in February. Reading-wise, I've done pretty well though! I managed five reads, and it's put me ahead of schedule for my 2018 reading target!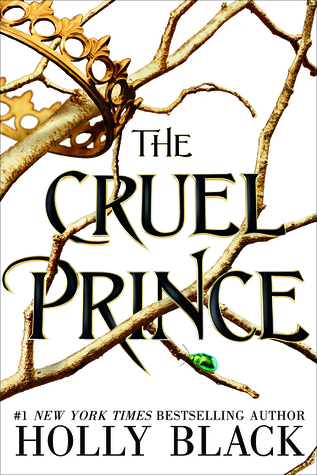 'In The Pines' by Erik Kriek. I hadn't originally planned this read in, but I'm a sucker for graphic novels and this one is actually a collection of short strips based on famous murder ballads which sounded pretty cool. I thought the art style was nice enough, and the stories were good too. I have to say they were a little bit drawn out at times though and this really isn't my usual type of read. 3.5/5 Stars.
'Six Of Crows' by Leigh Bardugo. Just thinking about this book still hurts a little bit, the feels hit me so hard. I adored this read, far better than Bardugo's 'Grisha Verse' trilogy because the characters felt a lot better developed, likeable, and I was a huge fan of the ships for me to fall in love with in this one! 5/5 Stars.
'Matilda' by Mary Shelley. Hmm. I really wanted to be bowled over by this, particularly because her Shelley's more famous work 'Frankenstein' is so popular that I liked the idea of reading a less well-known short story by her first. The strange little story had a few good moments and nice quotes, but the language was so frilly and monologue-ish that for the most part I got bored and ended up skimming it. Shelley definitely has personality and a sense of humour though! 3/5 Stars.
'The Cruel Prince' by Holly Black. This book almost ended up being a disappointment to me. It took so long to get into the action and not an awful lot happens for the first 60%. But then, the last 30% is so perfect that it almost sort of makes up for it. I think Black wanted to build her world and that's okay. I'm counting on book two being phenomenal because she won't need any of the introductions. 4/5 Stars.
'Wolf Winter' by Cecilia Ekbäck. I'm a little gutted that I couldn't go out with a bang for the end of January. This historical thriller had some great moments - atmosphere and setting were perfect and I liked not knowing whether the supernatural or humans were behind it all. I just think that a lot of loose ends were left unexplained and I didn't like the pacing much. 3/5 Stars.
This month I read four books for the Beat The Backlist Challenge, making my yearly total so far four.
This month I read zero books for the Finishing The Series Challenge, making my yearly total so far zero.
I read three books for the Netgalley & Edelweiss Challenge, making my yearly total so far three.
2018 Debut: The Toymakers; Robert Dinsdale
Death: Matilda; Mary Shelley
Winter Release: Ghost Stories; Whit Taylor
Sci-Fi: Fairest; Marissa Meyer
Numbers In Title: Six Of Crows; Leigh Bardugo
Freebie: --
Friend's Fave: The Happy Prince & Other Stories; Oscar Wilde
Fae, Fairies & Fair Folk: The Cruel Prince; Holly Black
Trees On Cover: The Gifts Of Reading; Robert MacFarlane
Wintry Title: In The Pines; Erik Kriek
Music Themes: Colorless Tsukuru Tazaki & His Years Of Pilgrimage; Haruki Murakami
Cold Setting: Wolf Winter; Cecilia Ekbäck
Book That Was A Gift: The Worm & The Bird; Coralie Bickford-Smith
Holiday Theme: A Christmas Carol; Charles Dickens
Villainous: Renegades; Marissa Meyer