As I said last week, I love the beginning of the year because it's a chance for me to reflect upon my reading last year. So many great books came out that I didn't manage to read in 2017, and I'm hoping I'll get to in 2018 because they looked so exciting!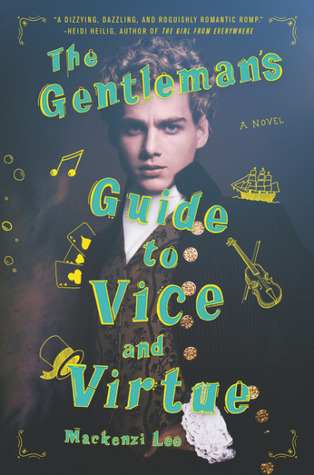 1) 'A Gentleman's Guide To Vice & Virtue' by Mackenzi Lee.
I am totally gutted that I didn't get to read this. Gutted. It looks so good, and I am really rooting for more LGBT+ books so this looks perfect for my tastes! Plus, I know this author is on the same page (*snigger*...punny) as me because she's writing a series on Loki next, my all time favourite character!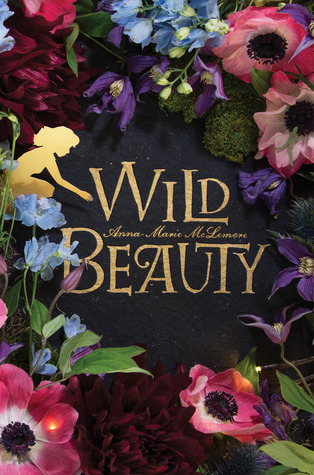 2) 'Wild Beauty' by Ann-Marie McLemore.
Just look at that cover. Magical realism is a genre I've found it hard to get on board with in the past, but I think that's because I haven't been reading the right books. I've heard a great deal of hype and adoration surrounding this book and I'm sad that I didn't get to it yet!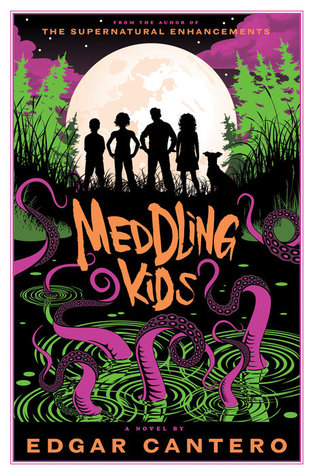 3) 'Meddling Kids' by Edgar Cantero.
The fact that the title of this book gave me so many childhood Scooby Doo loving flashbacks was enough to intrigue me. Teen detectives, especially in the later decades of the 1900s are definitely something I can get on board with, and this one is set in the late 70s! I'm expecting a funkier Famous Five kind of vibe, and it is so exciting!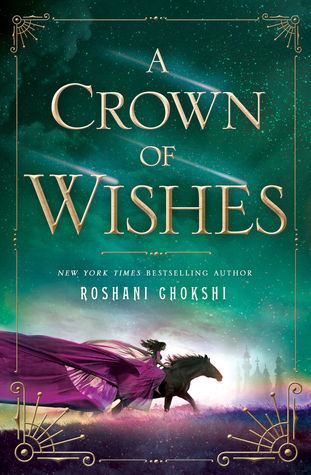 4) 'A Crown Of Wishes' by Roshani Chokshi.
This book is beautiful. And it is on it's way to me right now! Considering how much I loved 'The Star-Touched Queen', this book went straight to the top of my 2017 anticipated releases as soon as I heard that it was happening. But actually buying it in hardcover format and reading it was just not meant to be this year. Luckily, 2018 looks to be the year!
5) 'That Inevitable Victorian Thing' by E.K. Johnston.
Surprisingly, I didn't see huge amounts of hype surrounding this book during 2017, which is weird because Johnston's previous book 'A Thousand Nights' garnered a lot of attention. And I really enjoyed that read too! The cover is beautiful and the people that have read it loved it so I can't wait to get hold of a copy for myself!
6) 'Invictus' by Ryan Graudin.
There's something about Ryan Graudin's books that just gets me excited. I loved 'The Walled City', and adored even more so her 'Wolf By Wolf' series! Now this one focuses on time travel and science fiction, and I'm ready for more of Graudin's fast-paced, explosive action which I've come to love from her.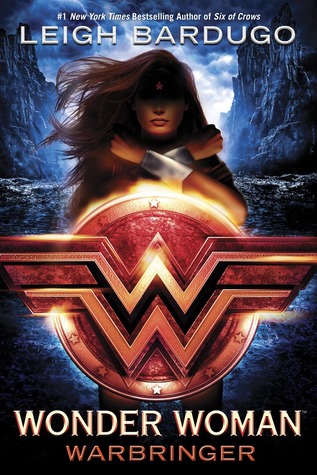 7) 'Wonder Woman: Warbringer' by Leigh Bardugo.
The Wonder Woman film was one of my most anticipated in 2017 and, as it turned out, for good reason. It was phenomenal and really brought this classic character to the forefront of Comic Book heroes and heroines. I'm so glad that Illumicrate ensured I had a copy of this book to read, and plan to read it this year!
8) 'Caraval' by Stephanie Garber.
I think I just hear everybody reading this post collectively gasp. I know, I know. It's basically a crime that I haven't read this book and I should be thrown into the library dungeons, but I do own a copy and I promise I'm going to read it ASAP. Please don't hurt me...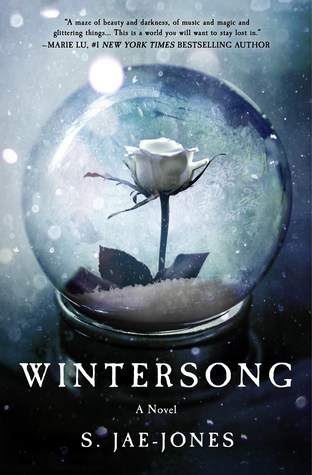 9) 'Wintersong' by S. Jae-Jones.
I've been dying to read this book all year. It was another Illumicrate book that I missed out on in 2017, and is actually one of my planned reads for this month because I really wanted to read it during the Winter months! I haven't read too many books about goblins but I have thoroughly enjoyed those I did manage to get to, and this synopsis gives me Labyrinth vibes too!
10) 'One Dark Throne' by Kendare Blake.
Book one of this series left me gasping for more and asking so many questions! What a cliffhanger! I have no choice really but to get round to 'One Dark Throne' ASAP to get more action from this series, and I'm disappointed that I didn't get the opportunity to in 2017. Never mind, this book is firmly on my Kindle shelf ready!