This whole week has been so wedding focused! On Monday, I travelled down to my hometown to meet up with friends from school that I haven't seen for ages and we went to the Wedding Reception of someone we knew during our school years! It was a lot of fun to meet up with old friends and have everyone together in one place. It was also nice to see my family, though Mat and I quickly returned to London the next day to watch the Game Of Thrones Season 7 finale! Wow! It was everything I'd hoped for and more!
The week went by fairly quickly, though little did I know that the tight-chested feeling I felt through Friday night was going to be the start of a monstrous chest infection/cough/cold. Still, I went to visit two of my closest friends here in London and I'm really pleased to say that they've agreed to be my bridesmaids! Ahhhh! Mat and I are really getting into the whole wedding planning thing so we're in the process of putting together our 'team' for the big day. I'm very excited!
I Read...
I Received...
- 'Trans Mission' by Alex Bertie: Approved by Netgalley (29/08/17)
- 'Godsgrave' by Jay Kristoff: Approved by Netgalley (01/09/17)
Note: The next two books were actually received in my Illumicrate Box a little while ago but there was a problem with one of the items that I'm currently trying to sort with Daphne! I wanted to wait until it had all been resolved before doing a full unboxing (which I will still do) but I'm so excited about the books I received that I'm going to add them on here now!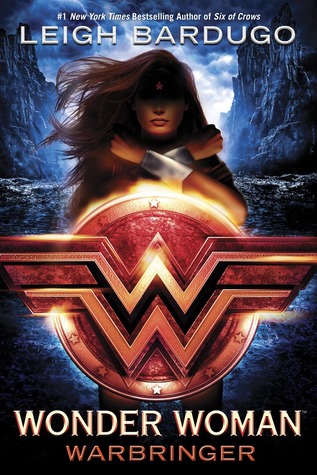 - 'Wonder Woman: Warbringer' by Leigh Bardugo.
- 'Nyxia' by Scott Reintgen.
I Posted...
August Wrap-Up
Planned Reads for September
Bookish Bingo (September 2017 - November 2017) Sign-Up