1) 'The Winds Of Winter'; George R.R. Martin.
Yes, I know I am only on 'A Clash Of Kings' but I have become so heavily invested in this series/world as a whole. Martin is a fantastic Fantasy writer and I have loved all that I have read of his so far. As well as that, I am a huge fan of the TV series too! Of course I am looking forward to this book!
2) 'Red Queen'; Victoria Aveyard.
Now I am actually really excited about this book,despite the fact I'm a little worried too. Why? Because the synopsis sounds exactly like 'Red Rising'! Still, I would be intrigued to see in what way it is different and how the two writing styles vary.
3) 'Winter'; Marissa Meyer.
This one may also be considered a weird one to choose, considering that I haven't read 'Scarlet'or 'Cress' yet! I don't care though because 'Cinder' was so fantastic that I have every faith I will enjoy the rest of the series. I just can't wait to get through this series, and I know that reading more of the books will just make me more excited!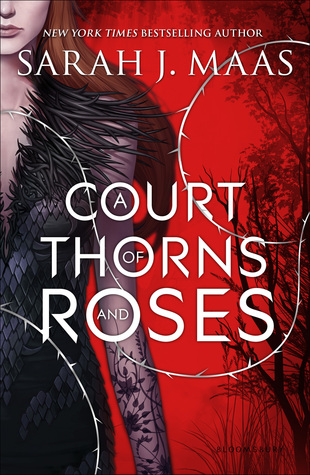 4) 'A Court Of Thorns & Roses'; Sarah J. Maas.
While we are on the subject of Fairy Tale re-tellings, this is one version of Beauty And The Beast that I do not want to miss. I have never read anything by Sarah J. Maas, though going by the reaction to her 'Throne Of Glass' series, I probably should have. This is the time to get into her writing finally!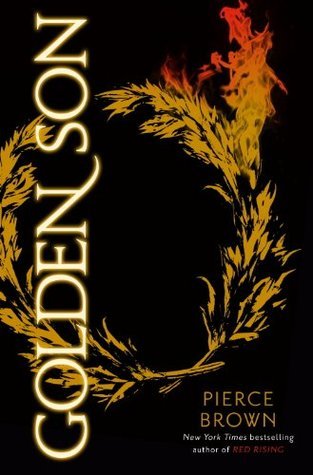 5) 'Golden Son'; Pierce Brown.
So this is the second book in Pierce Brown's debut series, the first book being 'Red Rising' which I read quite recently. I really enjoyed that book and I can't wait to see what is in store for Darrow and the other Golds/Rebels. I love all the references to Roman culture and Mythology in it too. So interesting
6) 'Six Of Crows'; Leigh Bardugo.
I have read Leigh Bardugo's work before, the first book of 'The Grisha' trilogy. It was a very enjoyable read and I really can't wait to read the next two books. In addition to that however, this looks like such an interesting concept. It's set in the same Universe as her other series too, so that just makes it all the more exciting!
7) 'Hidden Huntress'; Danielle L. Jensen.
I put this book on my list recently for sequels that I can't wait to get my hands on and read! I absolutely adored 'Stolen Songbird', the first book in the series. I have been patiently waiting for the next one to come out, so honestly, 2015 couldn't come any sooner!
8) 'Doors Of Stone'; Patrick Rothfuss.
Aaaah! Patrick Rothfuss! This man's Fantasy epic 'The Name Of The Wind' was just beyond fantastic! It remains one of my favourite Fantasy books that I have ever read. I plan to get round to 'The Wise Man's Fear' ASAP, then onto 'The Slow Regard Of Silent Things' so I can be ready for the release of this very exciting book!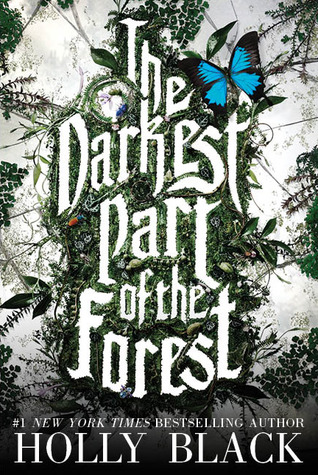 9) 'The Darkest Part Of The Forest'; Holly Black.
Holly Black is pretty much a staple Author for me. I think she has such a creative imagination and an interesting take on the world of the Fae, Unicorns and other supernatural creatures. I find it especially compelling that she chooses to write about things that Paranormal writers don't normally choose. Of course this was going to be a must read for me!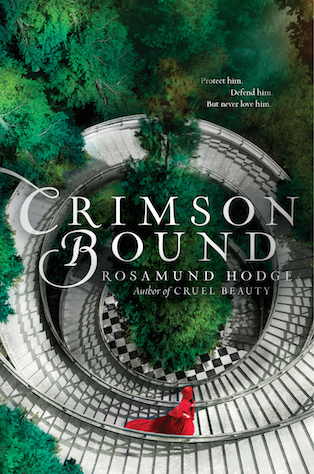 10) 'Crimson Bound'; Rosamund Hodge.
I have seen 'Cruel Beauty' everywhere and do plan to read it very soon! As well as that though, 'Crimson Bound' has really caught my eye! I want so badly to read some of this author's work, and for some reason this one has caught my eye more than the previous book. I'd love to give both a go however!