If I were to include them all, it would probably be a Top One Hundred list because there are so many books on my shelf that I haven't read yet.
1) 'Angela Carter's Book Of Fairy Tales'; Angela Carter.
I bought this beautiful looking book a long time ago and really wanted to get round to it ASAP. Unfortunately I never did! I wanted so badly to sample some of Angela Carter's fairy-tale mania! Some good friends of mine have read her other book, 'The Bloody Chamber', and really recommended it to me!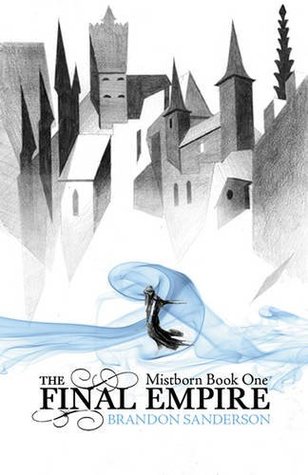 2) 'The Final Empire'; Brandon Sanderson.
I have always wanted to read a Brandon Sanderson book! I'm such a big fan of Fantasy and his books have always been so highly recommended. Friends and bloggers alike have begged me to read them, telling me his world-building skills are beyond phenomenal. I promise I will get round to it!
3) 'The Hobbit'; J.R.R. Tolkien.
I have watched all of the Lord Of The Rings/Hobbit films and I have loved them all. Why haven't I read the books yet? I have no idea! I bought 'The Hobbit' when the first film came out, hoping to get into the series, but just never got round to it. Hopefully I will at some point this year!
4) 'A Natural History Of Dragons'; Marie Brennan.
I have this book in so many 'Books I Must Read' lists and I really want to! It looks so good, and I'm intrigued about the synopsis idea too. It's sequel is out now too and I still haven't read to it. It is definitely on this year's list, so fingers crossed!
5) 'The Swan Thieves'; Elizabeth Kostova.
I bought this book in a charity shop because it looked so good, and I owned another book by the same author called 'The Historian'. Needless to say I haven't read either. They are both quite long and slightly intimidating reads, and it's difficult to put them at the top of the priority list when there are so many other good books to catch up on!
6) 'Angelfall'; Susan Ee.
This one was a little bit of an impulse buy because it had appeared on my Bloglovin' feed a lot. There were so many reviews for this, and it's sequels, that I really wanted to read it and find out what it was all about! Unfortunately, the moment that it arrived, it went straight to the bookshelf and there it stayed.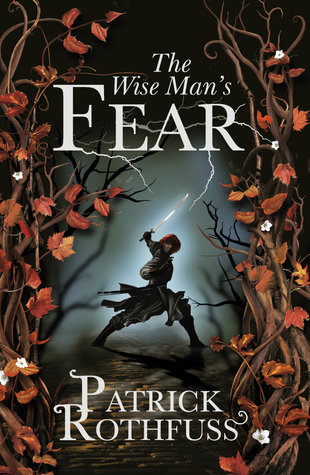 7) 'The Wise Man's Fear'; Patrick Rothfuss.
This sequel to Patrick Rothfuss' amazing 'The Name Of The Wind' has been escaping my monthly reading list for a pretty long time now and I have no idea why! I think it's because I really wanted to read the first book in the series again before reading it, and just never found the time. And now 'The Slow Regard Of Silent Things' is out and I have a heck of a lot of catching up to do! Agh!
8) 'Inheritance'; Christopher Paolini.
Well if you thought 'The Wise Man's Fear' was bad then you'll be sitting there with your mouths open at this one! I have read the first three books of this renowned quadrilogy, bought the fourth and final installment, and never finished it. What on Earth am I playing at?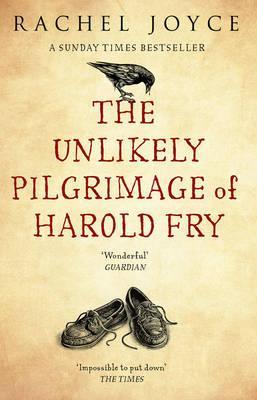 9) 'The Unlikely Pilgrimage Of Harold Fry'; Rachel Joyce.
I bought this book last year because it was really popular and looked like a fun and quirky read. My sister saw it on my shelf and managed to read it, yet I never did. I guess there's still plenty of 2015 to finally make this book a priority!
10) 'Labyrinth'; Kate Mosse.
Well I have at least read something by Kate Mosse now, but it isn't this huge great book. Not yet. I liked her short stories collection, but I didn't adore it. I so badly want this book not to disappoint me when I get round to it that I refuse to touch it because it looks so pretty and I'm worried it won't read as well. I do love Historical Fiction though, and Mosse has been named a master at the genre. Why do I keep putting it off?