What a fantastic first month of the year I have had in reading! When January began, I set myself a challenge of six books, as well as finishing my crossover book. I actually managed six of the seven and I'm extremely proud because this marks a good first step in better time management, and catching up with things! I'm going to be doing this post a little differently this time, so without further ado: here goes!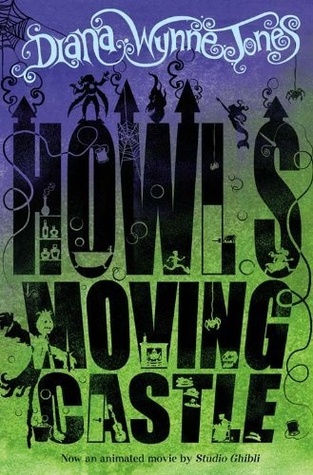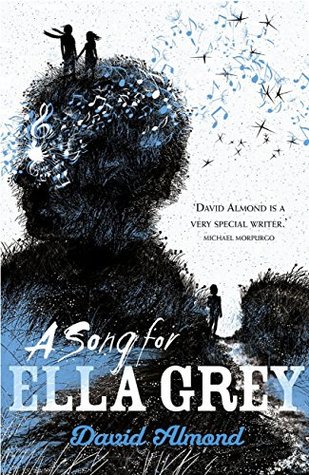 'The Mistletoe Bride & Other Haunting Tales'; Kate Mosse. I started reading this collection of short stories in December and finished in January. It was a nice little sample of Kate Mosse's writing style and there were some enjoyable tales. I found that at times, there was a little too much focus on the finer details of the setting and mood, and too little attention to the plot. 3/5 stars.
'Dreams Of Gods & Monsters'; Laini Taylor. Many have enjoyed this final installment of Taylor's 'Daughter Of Smoke & Bone' series, but for me, it was confusing and pretty anticlimactic with an extra plot-line thrown in right at the last second that felt very unnecessary. The middle portion of the book had some great moments to it, but unfortunately, I much preferred the first two books. 2/5 stars.
'Howl's Moving Castle'; Diana Wynne Jones. Having loved the film, I felt it necessary to give the book a go and see the differences between the two. And there were a lot of differences. Jones injected so much life into her characters and that was my favourite thing about the book. It contained a strong heroine and fantastic side characters! There were some sections that I felt could have been taken out, but I still enjoyed this book. 3.5/5 stars.
'All The Birds, Singing'; Evie Wyld. This book was very short, and brutal in it's delivery. It has won many prizes and I can see why: while horrifically violent in it's imagery at times, it had a quality to it that rendered me unable to stop reading. The ending felt a little inconclusive but Wyld's writing is just so captivating that I would happily read more of her work. 3.5/5 stars.
'The Moment Collector'; Jodi Lynn Anderson. This book started off so well! The writing was good and I loved the idea behind it. A killer on the loose? A ghost posing as a Guardian Angel? A beautiful coming of age story about three children? Well I certainly got the latter of the three, with one of the most believable love triangles I have ever read on the side. Unfortunately, the killer and the ghost aspects left me totally disappointed. The mystery remained unsolved and the ghost seemed to play no role whatsoever. 3.5/5 stars.
'A Song For Ella Grey'; David Almond. I can't believe how disappointed I ended up being in my final read of the month. As an adaption of the story of Orpheus & Eurydice, it stuck to the original myth well and had some enjoyable subtle references. Unfortunately I found the writing style ridiculous to the point of laughing, the romance totally unbelievable, and the characters so poorly written that they became impossible to like or empathise with. 1.5/5 stars.
This month I have read two physical books:
- 'The Mistletoe Bride & Other Haunting Tales'
- 'All The Birds, Singing'
All in all, not a bad start to the year! Of course there is my Bookish Bingo challenge to consider as well, and here is how I'm doing so far!
Forgotten Fridays Pick: Howl's Moving Castle; Diana Wynne Jones.
White Cover: The Mistletoe Bride & Other Haunting Tales; Kate Mosse.
Mystery Or Thriller: The Moment Collector; Jodi Lynn Anderson.
Freebie: All The Birds, Singing; Evie Wyld.
2014 Release You Missed: Dreams Of Gods & Monsters; Laini Taylor.
Based On Mythology: A Song For Ella Grey; David Almond.