I don't tend to do this quite so much any more (lack of space doesn't allow for spontaneous buys I'm afraid) but I went through quite a big phase of doing this not too long ago. My whims, I have to say, are mostly centred around cover art. Some books ended up being my favourite reads, others I haven't even picked up yet! Here are ten that I've selected!
Spontaneous Buys I've Read...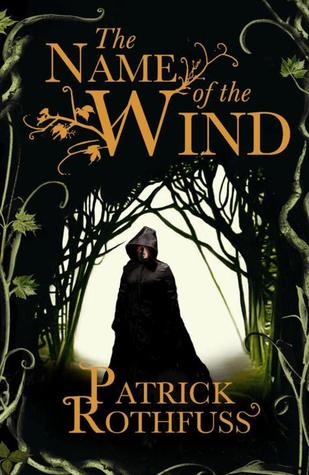 1) 'The Name Of The Wind' by Patrick Rothfuss.
This was a spontaneous buy of mine from a really long time ago (I'd say early teens?) and probably the best example I have of judging books by their covers that I have. It was a new release at the time and it was facing outwards on the shelf with one of Waterstones' helpful cards underneath that the staff write. I was really intrigued by the Fantasy genre then and wanted a really epic one to get into and this was perfect. The level of detail that Rothfuss puts into this book is extraordinary and I really need to continue with this series!
2) 'Station Eleven' by Emily St. John Mandel.
I came across this one a few times on Amazon and really liked the way that Mandel's covers matched with all her books, but it wasn't until I saw it on a shelf that I decided I wanted it. I knew nothing of Mandel's work, writing style, preferred genre or even the book synopsis. I actually worried a lot about reading it because upon researching it more, it didn't seem like my usual read. However, I adored this book and Mandel is now on the list of Authors that I simply must read more of! She is a truly exceptional talent!
3) 'A Swift Pure Cry' by Siobhan Dowd.
I actually think I bought this when I was in that phase in life where you're still a child but desperately wanting to be an adult. 'Look at me' I thought 'Picking up a book about teenage pregnancy and tragedy and stuff. I'm so grown up.' In truth, I just thought the cover was pretty. I loved this story though when I read it shortly after, and it still remains a favourite to look back on to this day, especially in light of Dowd's passing. I would like to revisit it at some point and maybe look into her other work too!
4) 'A Natural History Of Dragons' by Marie Brennan.
This was a more recent purchase of mine (the last few years at a rough guess) but I'm so glad that I thought the cover design was cool enough to intrigue me! As it turns out, I've now read the second book in this series (and eagerly awaiting the time to read the next) and I'm really enjoying it. Brennan's heroine is both strong and witty, which I like a lot and I'm loving the memoir format!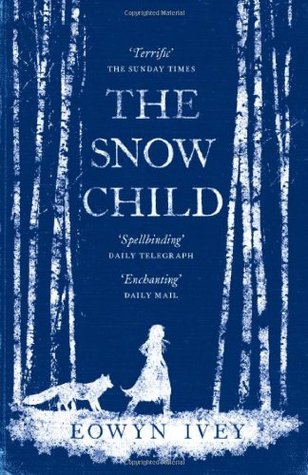 5) 'The Snow Child' by Eowyn Ivey.
This book is a very special book to me, because it was one of the reads that really made me realise that I love Fairy Tale retellings! In fact, it's probably one of the most spontaneous buys I've ever ended up reading, mostly because I just took one glance at it's pretty title and cover and went 'This one! without even looking at the back. But I'm glad I chose it because even though it took me a long time to get round to reading it, it's now one of my favourite books of all time.
Spontaneous Buys I Haven't Got Round To...
1)
'Green Rider' by Kristen Britain.
I was browsing the Fantasy section in Waterstones when I spotted this one and it's cool cover design caught my eye instantly. Even though the blurb sounds a little tropey and I've never heard of the Author, I'm looking forward to this read. Plus, I've seen the covers for the next few books and they totally outdo this one!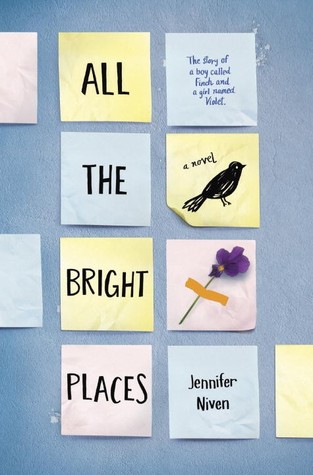 2) 'All The Bright Places' by Jennifer Niven.
My two flatmates recently read this one which made it the perfect pick for this topic! I saw it advertised on Goodreads constantly when I bought it, but I knew nothing about it other than the fact that 'Readers of 'The Fault In Our Stars'' should love it. I did love 'The Fault In Our Stars' so I have high hopes!
3) 'The Woodcutter' by Kate Danley.
I knew nothing about this book when I bought it. I still don't. I downloaded it for a measly sum from Amazon to read on my Kindle, seeing the pretty, Fairy Tale inspired cover and thinking that there's no way that I couldn't enjoy this book. I hope I'm right! We shall see...
4) 'Fearless' by Tim Lott.
Wow okay so I have only vague recollections of a friend of mine banging on about this book way back in the early years of school but other than that I'm pretty clueless with this one. The cover looks great though and I'm desperate to find time to read it because it's supposed to be really good! I only know that it was a Dystopian that came out before Dystopian books became cool.
5) 'Colourless Tsukuru & His Years Of Pilgrimage' by Haruki Murukami.
My only knowledge of this book is on the author, and even that's pretty vague I'm afraid. I just know his stuff is popular and almost constantly on a big display table at Waterstones. I would really love to get into more works written in other countries than England or the USA, so I can't wait until the moment I finally get round to this read!