I feel like quite a large number of my answers will probably be Social Media or Shopping, seeing as I Don't use the internet for an awful lot else! This is a great topic, but definitely a tricky one!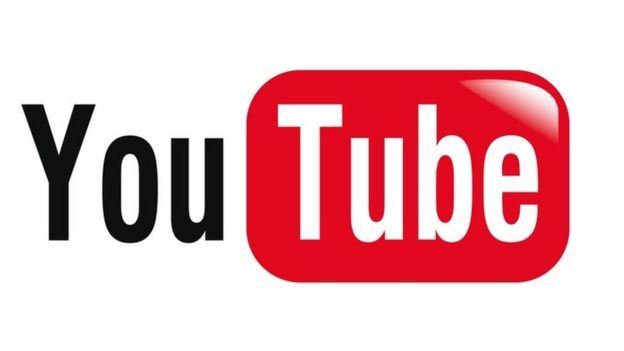 1) I spend a huge amount of time on Youtube. I love browsing videos on there, listening to music and watching people play Video Games above all else. I'm also a pretty big fan of Booktubing but obviously I can't talk about that for this category...*whistles innocently*.
2) I browse more than I post on Tumblr, but it's still a huge part of my Internet browsing life! This is mostly down to the fact that Tumblr is a community of Super Nerds, just like me. I find so many people who love the same TV Shows, Books, Movies, Games etc. as me and it's so much fun reading some of the memes and jokes found on this website.
3) Oh my goodness, I love this site. Outside of my love for books, I'm also a great admirer of both Photography and Art, and I have boards where I post and link to pieces that I really love. Of course I'm no good at those things myself but I do love to admire them! Other boards I post to include Outfit ideas, Interior Design inspiration and gorgeous make-up/nail polish looks!
4) As I said, I love art. Especially illustration. I just like looking at it (Fan Art is fun, but even Original pieces or concept art inspires me). This website holds the biggest online collection I've ever seen and I always find such interesting, unique art styles on there! Art lovers should check this website out!
5) As if this wasn't going to be on the list. Etsy is one of my favourite go to places when I'm looking for a unique gift or find myself desperately wanting to support small businesses instead of the huge High Street chains out there. There's some really neat stuff from all over the world and I really enjoy browsing.
6) Is this cheating? I spend an insane amount of time on Twitter, and while it's mostly to talk to my Bookish buddies, I do also use it to find out what's going on in the world, follow my favourite celebrities, etc. At times the 140 character limit is limiting, but it does stop me from rambling.
7) This may seem like a strange one, but I send a surprisingly large amount of time on this website! Because I watch so many movies and TV shows, I often find myself exclaiming loudly "I recognise him/her!". IMDb is a godsend in terms of finding out exactly where I've seen them before, because otherwise something like that would be bugging me for days!
8) Instagram is a website I only found myself getting into in the last year or so, but I love it! Yes, taking photos of your food seems strange, and perhaps it isn't a great idea to live your life behind the lens but I just love capturing little moments of my life from time to time to share with the world. It makes me feel content.
9) Some of you may consider this one cheating, seeing as Heidi posts a lot about Fairy Tale Retellings, and Fairy tales are a type of story. However, I first fell in love with this website because it taught me so much about a topic that I find interesting. I don't think it counts as being related to books for me purely because I don't really use it for recommendations. More for the critical analysis and history side of things!
10) While I don't get much time to play games any more, I love the Steam store! There are so many great Indie games on there (as well as some classics) and they're normally well-priced! I always look froward to the Steam sale to see if I can grab some bargains!