Wow, so this post is going up a little late. I completely forgot about it until this evening, I've had a very busy day. But better late than never, right? Okay, so school. A pretty interesting topic! I've always enjoyed school quite a lot actually. I was a pretty good child, eager to learn and didn't like breaking the rules. This earned me quite a bit of teasing which I didn't enjoy so much, but generally I thought school was okay. Particularly the later years.
As I live in England, school is split into three stages (or at least it was for me). Infant school (Reception - Year 2), Junior/Primary School (Years 3 - 6) and Secondary School (Years 7+). I went to Willesborough Infant and Junior school when I was younger, as we lived close by to start off with, and even when we moved further away it wasn't too far. I used to really enjoy it there, and loved that the uniforms were green (my favourite colour). I don't remember a whole lot about my experience here, other than a select few activities, lessons and teachers. The Infant school used to have an Oak Tree as their symbol on account of the massive one growing in the school playground, while the Junior school had a windmill because Willesborough Windmill is a pretty iconic Ashford landmark.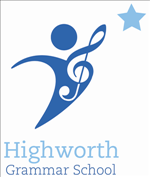 On to the more memorable part of my school life. The Secondary school I attended was actually just down the road from me: Highworth Grammar School For Girls. I really loved it there and made a lot of friends who I've remained very close to ever since. For me, the most enjoyable part of being at this school was in the later years, when I stayed on for Highworth Sixth Form. However, I loved this school throughout my school life. It was strange attending a Girls school (to begin with) but I pretty quickly got used to it! My favourite subjects here were always Drama, English and History. My least favourite subjects were (by far) P.E., Geography and IT. Mainly because the teachers got on my nerves, and I found the subject matter so boring! I did really well at my GCSEs and not so fantastically at my A Levels but I'm still really happy and proud about my time there, and look back with fond memories.
Obviously I have just finished University too but I'm not really sure that counts under the 'School' category. This was such an enjoyable topic, I'm really glad I didn't completely forget about it!