1) 'The Sims 3' Seasons Expansion Pack. As you know, if you've been keeping up with my daily posts, I went a bit mad a few days ago and bought some Expansion Packs for a game that I have wanted to start playing again for a while (I am actually playing it now). One of the ones that I really wanted to buy was 'The Sims 3: Seasons' just because it was my favourite in The Sims 2 and I think that it will be even better in this game! I didn't get to though so it's going on this list instead!
2) 'Dreams Of Gods & Monsters'; Laini Taylor. I read the second book in this series at the end of April and I really enjoyed it. Since then, I have really wanted to get round to reading the final one on the series and I realised while devising this list that it has never gone on any of these Wishlists. Well it most certainly is on my Wishlist and so it's in this week's selection!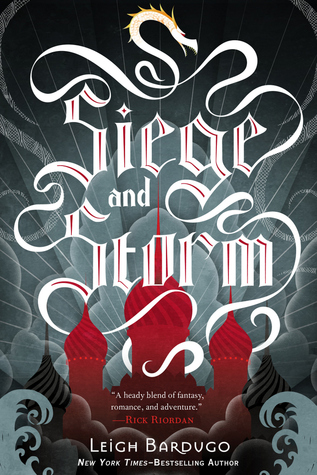 3) 'Siege & Storm'; Leigh Bardugo.
Now 'Shadow & Bone' was a much more recent read of mine. In fact, it was the last book that I read in May. I loved it so much, I'm so glad that I finally got round to it! After reading it, I was very desperate to get hold of the second in the series and so this week, as I seem to be running along a theme with wanting books that come next in a series. This one just instantly sprang to mind this week so it definitely deserved a place on this list.
4) 'Thief' Xbox 360 Game. I am a big fan of gaming, and I particularly love stealth-based games. Thief is one of the newest to this collection, where you play as a daring rogue and try to steal things from various places and people. Obviously there is an overriding story-arc and a lot more to the game, and it looks like a really interesting and exciting play! I haven't been able to get on my Xbox for a while, I've been far too busy. It would be nice to finally get round to doing some of this stuff!
5) 'Gingerbread'; Robert Dinsdale. So I thought I'd put another book in here because I am just so excited to finally have time to myself to crave books again. This one has been on my TBR list for so long and I really want to get hold of it. I love Fairy-Tale retellings, something that I've said many times. This looks like a really intriguing and well-written one with an interesting plot-line.