This might actually be my favourite topic. This or the seasonal TBRs. It makes me so excited for what's to come, and as usual, I can't just pick ten! I thought, seeing as I'm now on my honeymoon, this would be a great way to kick off me coming back to the blog after some time off!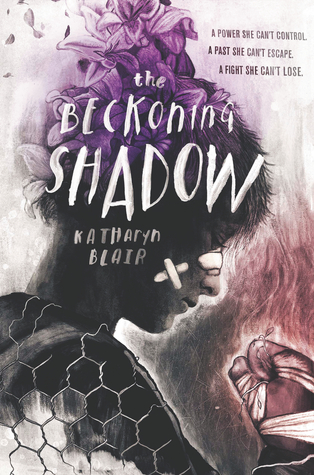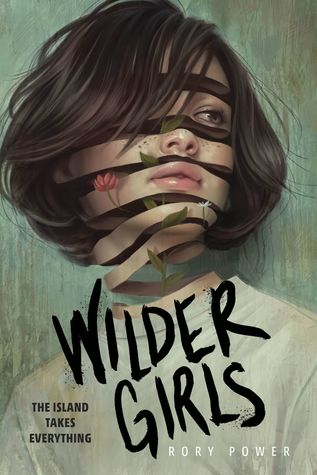 1) 'The Beckoning Shadow' by Katharyn Blair.
Publication Date: July 2nd
I have been excited about this book for quite some time now! Just look at that cover art! I like the idea of superhero powers and a fighting competition. It looks to be a little different to my usual read, which I'm sure will be a good thing.
2) 'Destroy All Monsters' by Sam J. Miller.
Publication Date: July 2nd
I've seen many comparisons of this to Patrick Ness's work and that is definitely a comparison I can get on board with, as I love books by Ness! The concept is interesting - some kind of traumatic event causes one child to forget and the other to create an imaginary world filled with monsters.
3) 'Wilder Girls' by Rory Power.
Publication Date: July 9th
I've seen some great reviews for this LGBTQ+ horror mixed with some dystopian elements. I like the sound of so much of this - illness/outbreak causes an entire girls school to be quarantined and the students are forced to wait for the outside world to find a cure. Students go missing, teachers die, and one girl wants to break quarantine to save another. It sounds so cool!
4) 'Gods Of Jade & Shadow' by Silvia Moreno-Garcia.
Publication Date: July 23rd
A Mexican, jazz-age set, historical fairy tale absolutely sounds like my cup of tea, and this is Adult fiction instead of YA which should prove interesting! I love the cover and think that there's a lot of potential for something very different and diverse!
5) 'Before I Disappear' by Danielle Stinson.
Publication Date: July 23rd
There are so many things I enjoy watching/reading that this seems to have elements of - Stranger Things and Once Upon A Time being the main two. I love the idea of a whole town disappearing and a girl trying to find her brother. It certainly sounds intriguing!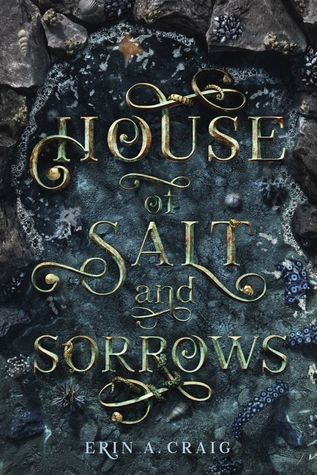 6) 'Rose, Interrupted' by Patrice Lawrence.
Publication Date: July 25th
I've read and enjoyed Patrice Lawrence's 'Orangeboy' a while back, and I think that 'Rose, Interrupted' looks like a super interesting story-line. Escaping from a religious sect and being exposed to the world fully for the first time, two teenagers naively try to navigate new, unfamiliar surroundings and find a sense of community.
7) 'Spin The Dawn' by Elizabeth Lim.
Publication Date: July 30th
I am super, super excited for this book. Project Runway meets Mulan? Count me in! I can't wait to immerse myself in a world with asian culture, folklore, mythology and making beautiful outfits with magic. Everything about this book looks beautiful.
8) 'The Merciful Crow' by Margaret Owen.
Publication Date: July 30th
This looks like it has some really intriguing characters - a lady mercy-killer who runs a band of crows that are called to collect the dead; a Prince who fakes his own death and seeks to overthrow a ruthless Queen, and a bodyguard whose job it is to be the Prince's decoy seeks a life of his own. Sounds cool, right?
9) 'Here There Are Monsters' by Amelinda Bérubé.
Publication Date: August 1st
This looks so creepy and I am here for it! There are definitely elements of The Blair Witch Project or Pet Sematary in this but I am also drawn to the fact that the book focuses on two sisters. I like reading about familial relationships.
10) 'House Of Salt & Sorrows' by Erin A. Craig.
Publication Date: August 6th
This book is a retelling of the fairytale 'Twelve Dancing Princesses' but includes curses, ghosts, a creepy old manor by the sea and I look forward to reading some historical fantasy with a little spook factor.
11) 'Loki' by Mackenzi Lee.
Publication Date: September 3rd
Oh my goodness, a book about my favourite anti-hero? Yes please! The cover looks absolutely awesome and a little birdie (of the Twitter variety) tells me that Loki will be pansexual
and
gender-fluid? I am totally overcome with excitement for this book!
12) 'The Ten Thousand Doors Of January' by Alix E. Harrow.
Publication Date: September 10th
I love the idea of this story, particularly because it involves a book that transports the MC to imaginary worlds. I've read a couple of reviews which say that this book is a stunning piece of writing too, which makes me even more excited!
13) 'The Grace Year' by Kim Liggett.
Publication Date: September 17th
I think this looks like a really cool dystopian thriller. 'The Grace Year' has some similarities to Margaret Atwood's 'The Handmaid's Tale' - girls are banished to the wilderness for one year on their sixteenth birthday in order to rid themselves of the magic that seduces and corrupts men. It sounds like the ultimate feminist fairy tale.
14) 'Kingdom Of Souls' by Rena Barron.
Publication Date: September 19th
A book about witchdoctors is definitely a plot concept you don't read every day, but this is exactly what 'Kingdom Of Souls' is about. Having read and enjoyed Tomi Adeyemi's 'Children Of Blood & Bone' I am so ready for another African-inspired fantasy!
15) 'SLAY' by Brittney Morris.
Publication Date: September 24th
This book looks so interesting, and I love the front cover! But the plot is what sold it to me. A PoC main character who has secretly developed an online, popular card-game becomes a target when a teenager dies and people believe the game to be anti-white. Definitely something I've never read before!
16) 'The Bone Houses' by Emily Lloyd-Jones.
Publication Date: September 24th
Reading the author's description is really what sold this book to me. The undead, folktales, a mapmaker who is always lost and a loveable goat? This sounds awesome!
17) 'Orpheus Girl' by Brynne Rebele-Henry.
Publication Date: October 8th
I chose this as a read I'm excited about because it's a retelling of one of my favourite greek myths - Orpheus & Eurydice. I'm also super excited that it's an LGBTQ+ retelling and set in a conversion camp which sounds like one of the most horrific experiences ever.
18) 'The Starless Sea' by Erin Morgenstern.
Publication Date: November 5th
I haven't read 'The Night Circus' yet which really upsets me as I'm almost 100% sure that it will become one of my favourite books of all time. But I'm still super excited about Morgenstern's next book, 'The Starless Sea'. It looks beautiful and the plot so intriguing!
19) 'The Guinevere Deception' by Kiersten White.
Publication Date: November 5th
I am so intrigued to read a retelling of Arthurian legends sold from Guinevere's POV. I've heard a lot about White's books and feel that I need to get round to reading some at some point. This could be a good place to start!
20) 'Children Of Virtue & Vengeance' by Tomi Adeyemi.
Publication Date: December 3rd
Well the publication of this book got a little delayed and so it has made it onto this list too because I'm still seriously excited about it! We now at least have a cover and it is absolutely stunning! I can't wait to be re-united with some of my favourite characters.