I am actually so pleased with this month's reading progress! There were a couple of moments that I thought I wasn't going to be overly productive this month with my reading, but in a couple of instances I managed to find time to sit down and actually read for a few hours, not just on the Tube to and from work. I managed 6 of my 7 chosen reads for the month and I couldn't be more pleased!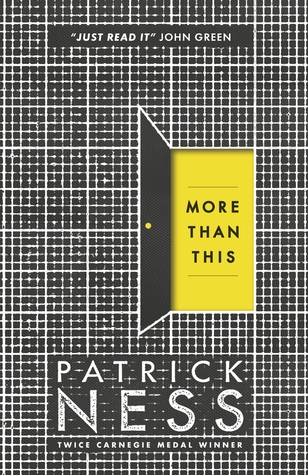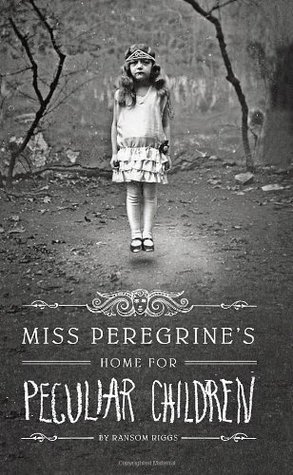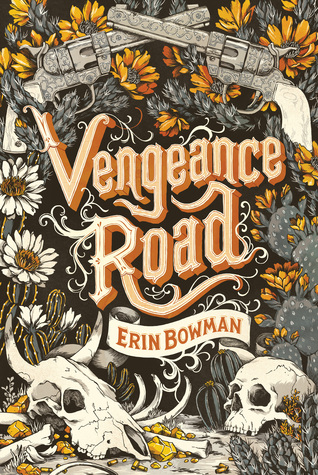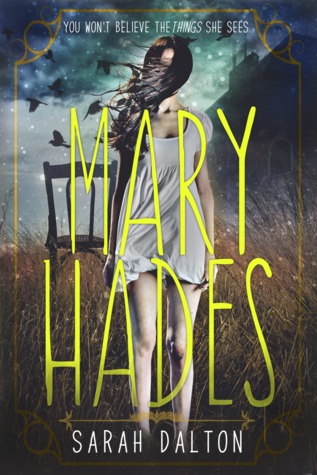 'More Than This'; Patrick Ness. Despite the mild panic attack the first few chapters gave me, I loved this book! Patrick Ness writes amazingly well, merging multiple genres seamlessly and making it look so easy! He maintained a sense of suspense consistently and I audibly reacted at the end of every chapter! I really felt emotionally connected to the characters too, particularly Seth's very sad story. At times the conversation got a little too philosophical and I'm not a fan of the rather ambiguous ending but the pros far outweighed the cons. 4.5/5 Stars.
'Miss Peregrine's Home For Peculiar Children'; Ransom Riggs. This felt like a novel of two parts to me and it made rating it rather tricky. The first part was my favourite. I loved the atmosphere, hearing about his Grandfather's stories and pairing them with the photographs. The atmosphere that Riggs built was creepy, particularly when the setting changed to a remote Island near Wales. But in the last third of the book I felt like I was reading a different book! The characters started making decisions that I genuinely felt they shouldn't have done so easily. I gave it a high rating in the end because half of the book impressed me and I want to find out what happens. 3.5/5 Stars.
'The Other Lamb'; Katie Young. There were a lot of things I really enjoyed about this book. The writing for one really got to me because it just flowed so well. It was very poetic too, and hooked me with both beautiful and brutal images. There is a lot of violence and detailed sex in this book, so if you're sensitive to that sot of material I'd stay away. Young had obviously done an absolute ton of research in order to aid writing the Mythology for this book, and it was very intricately pieced together as a result. On the other hand, the characterisation didn't wash at times. Despite being the 'main character', Zach's personality felt very lacklustre and he was pushed off to the side a lot. The plot began to unravel towards the end leaving me with more questions than answers. It's a shame because it had such promise! 3/5 Stars.
'Horns'; Joe Hill. I started reading this book a while back and never got more than a few chapters in because I didn't really understand it. I'm glad I waited until now to revisit it! The plot concept was a really good one, and like nothing I had ever read before. Hill's writing style was absolutely captivating and filled with a lot of symbolism and iconography for me to unpick for deeper meanings (which I loved). The characters were not very relateable however, and I felt like Hill didn't fully know what sort of book he wanted to write so slapped a bit of everything in. 3.5/5 Stars.
'Vengeance Road'; Erin Bowman. I was originally a little frustrated at my own idiocy for getting hold of a copy of this book. My request for a copy on Netgalley was accepted but then I didn't download it in time before it was archived so I ended up buying a Hardcover copy anyway. This turned out to be the best purchase I've made in ages! I LOVED this book! Thanks to growing up on Clint Eastwood films with my Dad, everything about a YA Western screamed awesome! And it certainly was: a kick-ass heroine, swoon-worth romance, gorgeous world-building and a mesmerising plot. What more could you want? 5/5 Stars.
'Mary Hades'; Sarah Dalton. I just about got round to this one for Halloween and it was a very good choice for the time of year. It seems I've read a lot of books where the writing has impressed me this month, and this is one of them. At times it felt a little juvenile and basic, but there's no denying that I was hooked on the story from beginning to end. I also loved the romantic sub-plot for this one, Seth was a wonderful, mysteriously brooding love interest. My favourite kind! Unfortunately the main character was a little too trusting and naive for my liking and the ending was anticlimactic and disappointing. I really want to see if Dalton fixes some of these problems in the next book because this series has a lot of promise! 3/5 Stars.
- Miss Peregrine's Home For Peculiar Children
Here's my updated Bookish Bingo and Story Sprites cards!
Horror: The Other Lamb; Kate Young.
LGBTQIA: More Than This; Patrick Ness.
Sparkly Cover: Horns; Joe Hill.
Mental Illness: Mary Hades; Sarah Dalton.
Science Fiction: Spinning Starlight; R.C. Lewis.
New To You Author: Miss Peregrine's Home For Peculiar Children; Ransom Riggs.
On Your Shelf For Over A Year:
Life After Life; Kate Atkinson.
Set In Another Country: Etta & Otto & Russell & James; Emma Hooper.
Animal On The Cover: Station Eleven; Emily St. John Mandel.
Mystery: Vengeance Road; Erin Bowman.
Black Cover: Witch Hunter; Virginia Boecker.
A Character Death: More Than This; Patrick Ness.
Male MC: Horns; Joe Hill.
Photograph On The Cover: Miss Peregrine's Home For Peculiar Children; Ransom Riggs.
A Halloween Read: Mary Hades; Sarah Dalton.
Set In The Southern USA: Vengeance Road; Erin Bowman.
Supernatural Race In Modern Times: The Other Lamb; Katie Young.