So I'm a quarter of the way through the year now and I am really pleased with the way this month has gone! I actually managed to read every single one of my planned reads! I'm so pleased with myself right now and I honestly feel like the two Readathons and TBR Pile challenge really helped! I'll start by listing the seven books I got through this month! Just a quick note that every single one of these books will count towards the 'Control Your TBR Pile' Challenge that I took part in!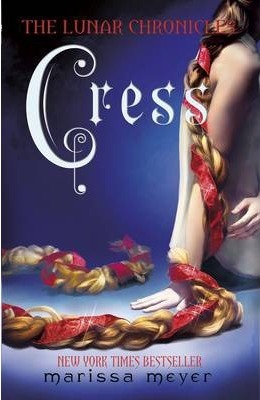 'White Cat'; Holly Black. This was a pretty good start to the month's reading. The plot felt really original and I loved the constant twists and turns to keep me interested. The magic/power system was pretty cool and well put together too! I also felt that these were some of the best written characters from Holly Black I have seen so far. The beginning completely threw me off and I felt a bit lost to begin with, which wasn't helped by Black's fast-paced writing. I did enjoy this book though. 3/5 Stars.
'The Walled City'; Ryan Graudin. This was a great story! I was expecting a Dystopian thriller and was actually completely taken aback because it's based on a real place! Graudin really knew his stuff too, the world-building was so good! The plot totally had me on the edge of my seat too and built a really good sense of impending doom. 4/5 Stars.
'The Enchanted'; Rene Denfeld. I had been looking forward to reading this book for what seemed like forever, so I was happy to not be disappointed Denfeld's writing style was really nicely penned and totally captivated me. The magical realism in this book blended really well with the horrible truth of the situation. Being a book about violence, sexual abuse and mental illness I thought that Denfeld handled the more sensitive themes beautifully. 4/5 Stars.
'Dracula'; Bram Stoker. I can't believe that I haven't read this book before now! It was so good, I really enjoyed it! The visual imagery in this book is stunning, Stoker is really good with atmosphere throughout the story. There's a lot of symbolism too which I absolutely love. The plot was really good too. Stoker did have a way of taking ages to get to the point however which could get a little frustrating if you're not used to this style of writing. 4.5/5 Stars.
'The Sunken'; S.C Green. This was my first ever experience of a Steampunk novel and I loved it! It was an alternative version of History, set in Victorian times with the inclusion of religious sects that worship Art, Engineering and Design and fantastical creatures that you definitely wouldn't normally find in the 1800s. I'm so excited for Book 2! 5/5 Stars.
'Cress'; Marissa Meyer. It's no secret that I adore this series. 'Cinder' and 'Scarlet' are two of the best books I have read and this third installment did not disappoint. The plot, the characters, the world-building, everything was just fantastic. I don't need to ramble on about how much I'm excited for the last book in the series, 'Winter'!
'The Iron Trial'; Holly Black & Cassandra Clare. This was my second 'dual author' story and it was a considerably better experience than the first. The writing flowed really well considering there were two authors writing it, I couldn't tell who wrote what at all. I liked the plot and some of the characters but I just felt there wasn't enough detail for me to be totally convinced. 2.5/5 Stars.
This month I have read four physical books:
As this I am a quarter of the way through the year, I also really ought to update you all on my progress these last few months for my other challenges:
I have amassed 18 Points for the Prequel/Sequel Challenge:
- 'Dreams Of Gods & Monsters' +12 (Jan)
- 'A Storm Of Swords: Steel & Snow' +2 (Feb)
- Howl's Moving Castle (Jan)
- A Storm Of Swords: Steel & Snow (Feb)
And here is how I did with my Bookish Bingo card!