Okay, at first I was a bit disappointed in my reading progress this month, but actually two of the books that I read were pretty long and so after much deliberation, I'm pretty pleased! I managed 5 of the 7 I chose and I enjoyed most of them. November has been a blast!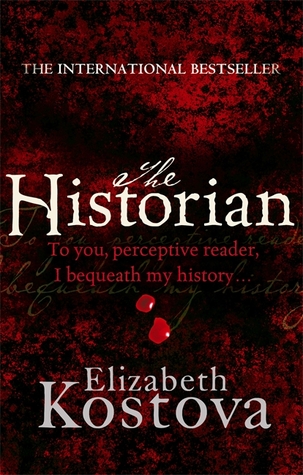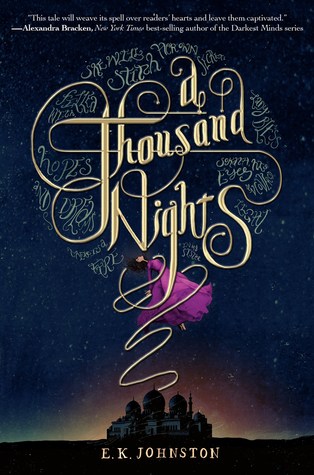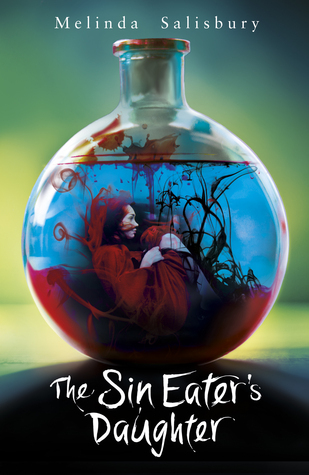 'The Historian'; Elizabeth Kostova. This book arrested me in a way that no other has for a while. Not only was it incredibly detailed, well-crafted and gorgeously written but it ended up creeping me out quite a bit more than I imagined it would. The amount of research that must have gone into this is breath-taking. However, what made it so great also hindered it's appeal in a number of ways. It's size makes it an intimidating book to read and for good reason. This book does a heck of a lot of info-dumping and takes a while to get to the parts where the plot actually progresses. 3.5/5 Stars.
'Bitter Greens'; Kate Forsyth. Another big book (though not quite so scary) that I really enjoyed. There were three main plot-lines and I enjoyed each of them, as they all brought something new to the table in terms of plot and characterisation. Forsyth is obviously big on world-building too and I was impressed by her vast knowledge and historical accuracy. That intertwined with fantastical elements made this a fresh take on the well-known Fairy Tale 'Rapunzel'. In all the jumping around characters and time periods, minor character names did get a little confusing but I was deeply impressed with Forsyth's novel. 4.5/5 Stars.
'The Butterfly & The Violin'; Kristy Cambron. While reading this book, I felt like I was reading from two completely different authors, not just a past and present back-and-forth. One tale was a haunting, emotional historical piece on the life of an Austrian Violinist sent to Auschwitz and forced to endure unbearable cruelty. The other tale was a rather tacky, loosely connected insta-love in modern day America following two people trying to track down a painting of the aforementioned Violinist in a way which made little sense and became almost unbelievable. I believe that Cambron had really good intentions with the message of this story, but in the end it drowned any chance of a real plot out. 1.5/5 Stars.
'A Thousand Nights'; E.K. Johnston. This was my favourite read of the month and I still get excited when thinking about this book. Johnston's writing blew me away because it felt like a Fairy Tale in it's style. The imagery in particular really let Johnston's talent shine through. What I enjoyed most about this novel though was it's clever, subtle message about where power truly lies and I appreciated the diverse nature of the characters in this book. 5/5 Stars.
'The Sin Eater's Daughter'; Melinda Salisbury. I was extremely excited to read this book and came out of it feeling a little disappointed. I honestly felt like Salisbury got the plot progression spot on, the story was well-written and she had put a fair amount of thought and effort into the world-building. Unfortunately Twylla (the main character) really didn't strike me as a great heroine, and the ending coupled with some inconsistencies along the way really frustrated me. Perhaps it could have done with a little more development in order to earn a higher rating. 2.5/5 Stars.
- The Sin Eater's Daughter
- The Butterfly & The Violin
Here are my Bookish Bingo & Story Sprites cards!
Horror: The Other Lamb; Kate Young. REVIEW.
Reread: The Historian; Elizabeth Kostova. REVIEW.
On Your Shelf For Over A Year:
Life After Life; Kate Atkinson. REVIEW.
Historical Fiction: The Butterfly & The Violin; Kristy Cambron. REVIEW.
A Character Death: More Than This; Patrick Ness.
Male MC: Horns; Joe Hill.
POC MC: A Thousand Nights; E.K. Johnston.
Witches Or Wizards: Bitter Greens; Kate Forsyth.
Photograph On The Cover: Miss Peregrine's Home For Peculiar Children; Ransom Riggs.
A Book With A Mountain: The Historian; Elizabeth Kostova.
A Halloween Read: Mary Hades; Sarah Dalton.
Set In The Southern USA: Vengeance Road; Erin Bowman.
Character Centred Novel: The Sin Eater's Daughter; Melinda Salisbury.
Supernatural Race In Modern Times: The Other Lamb; Katie Young.
A Character Who Is a Musician: The Butterfly & The Violin; Kristy Cambron.