My wedding is getting closer and closer, and as a result I'm finding less time to read. That's a little sad of course, but I did still manage to get through four books this month!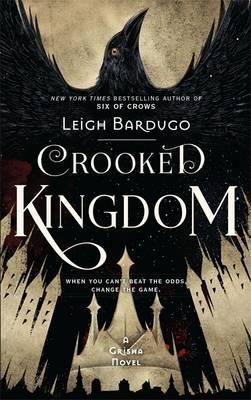 'The Mirror & The Maze' by Renée Ahdieh. A very short read that I didn't feel added a whole lot to the series as a whole, but it was nice to see Khalid again and briefly re-immerse myself in this world. It reminded me how much I needed to read the next book! 3/5 Stars.
'Everless' by Sara Holland. This was a recommendation from a fellow book-lover and friend and I finally got round to reading it! I enjoyed it too, though I felt that the plot had far too much going on throughout most of the book. I liked the finale though and plan to keep going with this one! 3.5/5 Stars.
'Rubyfruit Jungle' by Rita Mae Brown. This is often hailed as a coming-out classic and so, wanting to read more LGBTQ+ fiction, I gave it a go. I have to say that I was surprised by the super modern ideas and approved of most of them, especially considering when this book was written. The formula was a little repetitive though and there were a couple of bizarre plot elements and damaging stereotypes. 3.5/5 Stars.
'Crooked Kingdom' by Leigh Bardugo. Yaaaaas! Finally I finished this series and it was everything. I loved being reunited with my favourite crooks and con-artists, and seeing them develop even more! I also really love Bardugo's world-building! 5/5 Stars.
- Rubyfruit Jungle
*Mini Challenge: (#ownvoices OR gender: women in male-dominated genres/non-fiction
)*
- Crooked Kingdom
*Mini Challenge: (#ownvoices OR gender: women in male-dominated genres/non-fiction
)*