I am so much prouder of my reading achievements this month, even though I didn't plan to read a lot of what I managed to! I managed six whole reads this month, which is a lot better than usual considering the slump I've been in and out of this year!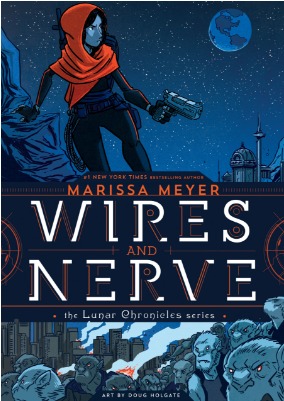 'The Bone Knife' by Intisar Khanani. I adored this short story and can't believe it went unread on my Kindle for so long! Khanani is a great author, with a wonderful way of making a small tale feel like an epic. Great characters, world-building and plot, and I'm thrilled that her next series will focus more on Rae! 4.5/5 Stars.
'The Crown & The Arrow' by Renée Ahdieh. Another short story, this time set in the world of Renée Ahdieh's 'The Wrath & The Dawn'. It's the wedding scene, told from Khalid's POV, and so we learn very little other than what made Khalid decide to visit his newest bride. But, we did get to see a few character cameos from his POV and it reminded me why I liked book one so much. 3/5 Stars.
'Dragon's Debt' by H.L. Burke. I received this book ages ago alongside book one, and never got round to reading it. I actually really enjoyed 'Dragon's Curse' though, despite my dislike for the covers, and thought that this second in the series brought a lot to the table. It feels a little youthful for YA but the character's are memorable despite a four year reading gap and there's a good plot involved. 3.5/5 Stars.
'Doing It!' by Hannah Witton. What a great non-fiction choice, the first in a long time. Sex and relationships are such a big part of life (or certainly can be) and yet education on the topic is severely lacking. Especially when there's so much to talk about! I applaud Witton for being one of the few people to really hit the nail on the head when it comes to a book on the subject. 4.5/5 Stars.
'Wires & Nerve' by Marissa Meyer. It's been a little while since reading anything from Marissa Meyer, and I received this addition to her The Lunar Chronicles series as a gift. I liked the graphic novel style, getting to see my favourite characters again, and the new plot a lot. I wish I'd seen more of the personalities I'd loved from the novels though, and hopefully book two won't contain quite so much unnecessary set-up. 3.5/5 Stars.
'Final Draft' by Riley Redgate. I adore Redgate's work and this third contribution to her literary career was pretty good. Great characters, diversity, a well-crafted plot, and as usual many themes were covered. I just wish I'd connected with it in the same way that I did her previous two novels! 4/5 Stars.
This month I read five books for the Beat The Backlist Challenge, making my yearly total so far twenty four.
This month I read zero books for the Finishing The Series Challenge, making my yearly total so far one.
I read
one
book for the Netgalley & Edelweiss Challenge, making my yearly total so far
sixteen
.
LGBT+: Long Exposure; Kam Heyward
Sequel: The Dragon's Curse; H.L. Burke
Asian Author: The Moth & The Flame; Renée Ahdieh
June, July, August Release: Final Draft; Riley Redgate
Magic: The Bone Knife; Intisar Khanani
Blue Cover: Doing It!; Hannah Witton
A Book You've Been Putting Off: Warrior Witch; Danielle L. Jensen
Illustrations: The Good Guys; Rob Kemp & Paul Blow
Yellow Cover: Floored; Various
Freebie: --
Over 5 Years Old: Mrs Rosie & The Priest; Giovanni Buccaccio
Adventure: Wonder Woman: Warbringer; Leigh Bardugo
Someone Else Picks For You: Out Of The Blue; Sophie Cameron
Red Cover: The Penelopiad; Margaret Atwood
Sci-Fi: Wires & Nerve; Marissa Meyer