Yikes, October was pretty poor! Only four books again! It looks like my new job, coupled with the amount I have to do averages me out to about four books a month. That feels weird for me but it's something I'm going to have to adjust to. So, I managed my three challenge reads plus the crossover book! I suppose that isn't terrible, I just wish I could do better.
Physical Books:
'The Ocean At The End Of The Lane'; Neil Gaiman. This was my only physical read of the month but I really enjoyed it! It is most certainly my favourite Gaiman read so far, with a magical world that was made up of a lot of imagination. I liked the characters, and the world(s) they inhabited. I wish it had been longer! 3.5/5 stars.
Kindle Reads: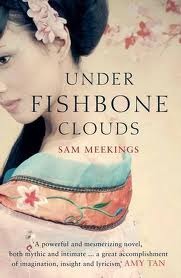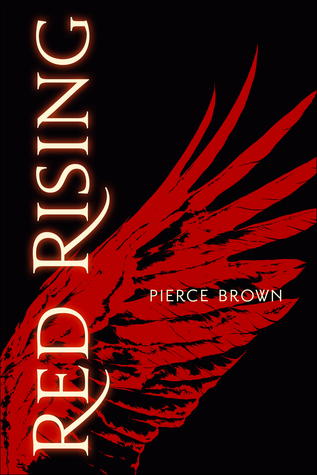 'Under Fishbone Clouds'; Sam Meekings. I finally got round to reading this book, hooray! It was an interesting outlook on Chinese history, as well as containing a heartwarming romance and some lovely Chinese myths and legends to pass the time and highlight certain aspects of the story. I loved the narrator too! I did feel a little distant from the characters though, and all the jumping around got a bit confusing. 3.5/5 stars.
'The Witch Of Salt & Storm'; Kendall Kulper. As it was October, of course I had to get a witch book in there! This one was pretty good and had some really lovely moments in it. Kulper writes really well and I was pretty gripped by the latter portion of the book. The romance was very good too, I really rooted for the main couple here. It was a slow starter though, it took me a while to get into it. 2.5/5 stars.
'Red Rising'; Pierce Brown. This was a fantastic book and definitely my favourite read this month. I don't read a lot of Sci-Fi but it had great characters, huge plot twists and world-building that blew my mind. It was rather fast paced and I missed a couple of plot developments that felt a little glossed over, but this book is too good to miss and I'm very much looking forward to the sequel! 3.5/5 stars.
Horror: The Ocean At The End Of The Lane; Neil Gaiman.
Freebie: Under Fishbone Clouds; Sam Meekings.
Set In Space: Red Rising; Pierce Brown.
Witches: The Witch Of Salt & Storm; Kendall Kulper.