I sense that this could be a difficult subject this week, as whether a novel is 'character-driven' or 'plot-driven' is arguable in a lot of cases, dependent on the reader's opinion. In this case, I will write of the Top Ten Books that had the most interesting, unique, quirky or memorable characters that I have read. That does not mean I don't think the plot was strong, it just means I loved reading about these characters!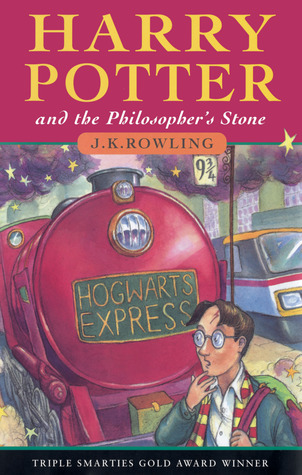 1) The 'Harry Potter' Series by J.K. Rowling.
When I think of memorable, unique characters then J.K. Rowling always springs to mind. There are a huge number of characters in this entire series. Wizards, witches, animals, creatures, muggles, etc. All of them were fun, unique and great to read! I think the characters in the Harry Potter series will always be my favourite thing about the books. Truly unforgettable and a masterclass in how characterisation should be done.
2) The 'Cat Royal' Series by Julia Golding.
I read this series quite a while back and adored it. Namely because the characters were so well-written. Cat, the main character, is feisty with a great sense of humour. Her many friends and enemies have great personalities too and I remember them well. Even when I felt the plot start to lose it a little, I loved and kept reading these books because the characters were so fantastic!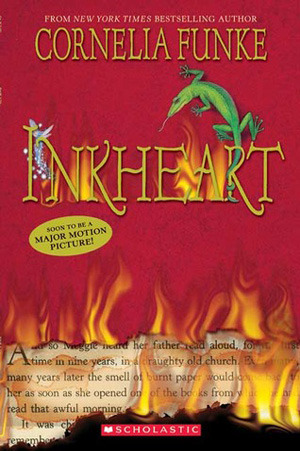 3) 'Inkheart' by Cornelia Funke.
I used to adore this book when I was younger. A book about a man with the ability to read characters out of books? Fantastic! And those characters were imaginative too, with funny names and memorable personalities. The villains were chilling, the heroes easy to root for. But above all that, Dustfinger was the first ever Anti-Hero archetype that I fell in love with. That's got to mean something, right?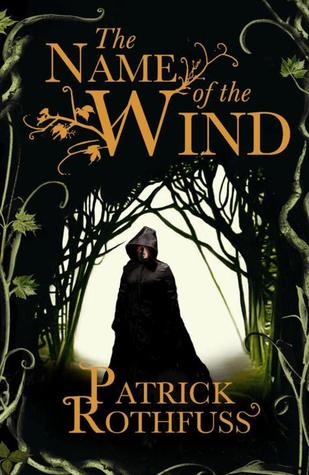 4) 'The Name Of The Wind' by Patrick Rothfuss.
This was such a great book. It's one of my favourite Fantasy novels of all time. And one of the main factors that contributed to that were the fantastic characters! It's been quite a while since I read it but I remember loads of them and really loved (or hated, depending on the character) them too. If you're looking for huge personalities, read this book!
5) 'The Perks Of Being A Wallflower' by Stephen Chbosky.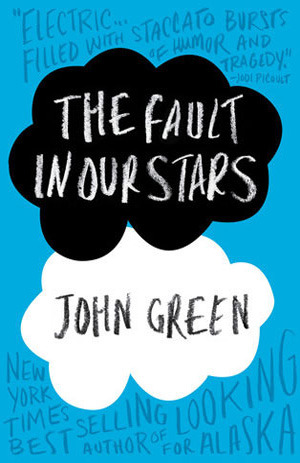 This is a very character-driven novel. It hasn't got a massively interesting plot, but what it does have is interesting and unusual characters that you can really take notice of. They comprise of some of my favourite characters of all time too. Charlie is adorable, Sam is so much fun, Patrick is someone I would love to exist, etc. This book is so highly reviewed and in my opinion, it's all thanks to the characters.
6) 'The Fault In Our Stars' by John Green.
There are some great characters in this fantastic book. Hazel Grace is such a strong, grounded main character. Gus is delightfully arrogant yet hilarious. And don't get me started on Isaac. I don't think I can fully express how much I love that guy.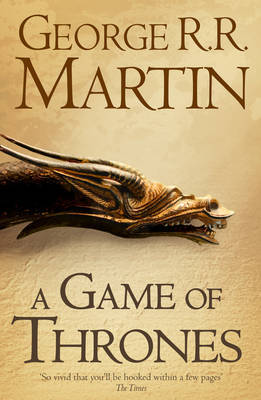 7) 'A Game Of Thrones' by George R.R. Martin.
The characters in this book win all of the points for shock value. There are just and honorable heroes that I love rooting for. There are also some villains that reduce me to a puddle of hatred, they are that bad. I can't wait to see this series progress, and how those characters develop.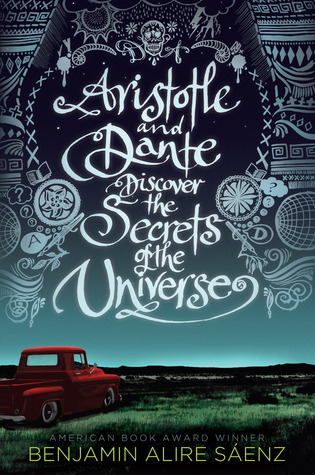 8) 'Aristotle & Dante Discover The Secrets Of The Universe' by Benjamin Alire Sáenz.
There aren't a huge number of characters in the book, but the few that there are all count. I really got a feeling that no one got pushed onto the sidelines in this story, and I loved it! A fantastic story, with even more impressive character writing.
9) 'Matilda' by Roald Dahl.
I could probably pick on a lot of Roald Dahl books here (James & The Giant Peach anyone?) but I chose Matilda in particular. That's because it's the first book that I remember really loving the characters from. Matilda was a heroine to adore if ever there was one. The Trunchbull was the most terrifying villain I have ever read. The Wormwoods were so cruel that I reveled in their misfortunes. And Miss Honey had such a tragically beautiful back-story that I could not help but love her.
10) 'The Book Thief' by Markus Zusak.
I think anyone who has read this book will know why I chose it. The characters were so interesting to read! Liesel and Rudy were the sweetest couple that weren't a couple that I have ever seen on page. I loved the integration of Liesel into her new family, and the role that each member takes on. And the whole thing is narrated by Death for heavens sake. Could they have picked a more interesting character? I think not.