At the start of the month, Ashly from Book 'N Go tagged me to do this and I finally found time to do it!
1) What is your favourite thing about Autumn?
I am a very big fan of Halloween, though I don't ever really go out. Also, I love seeing all the leaves change colours.
2) What books on your shelves remind you of going back to school/ your school days?
Wow, so many could go in this category. Mostly the ones that I read while I was at school, favourites at the time being the Harry Potter series (J.K. Rowling), the Saga Of Darren Shan/ the Demonata series (Darren Shan), all books set in Tortall (Tamora Pierce) and the Inkworld series (Cornelia Funke).
3) Find a book on your shelf that has something Autumn related on the cover.
The Wise Man's Fear - Patrick Rothfuss
The book has Autumnal leaves on the Front Cover!
4) What is your favourite Horror/Halloween story?
The Woman In Black - Susan Hill
I seriously love this book. It is short, but absolutely terrifying and having watched the Stage Show twice and the movie multiple times, it had to be on here!
5)
What is your favourite Horror film?
The Woman In Black, The Grudge, Mama, Orphan, Let The Right One In etc. are just a few of my favourites. I'm a pretty big Horror fan!
6) Which book release are you most looking forward to this Autumn?
The Slow Regard Of Silent Things - Patrick Rothfuss
I haven't read the second book in this series yet, but I loved 'The Name Of The Wind' so much that I am very excited about this release!
7) Which film release are you most looking forward to this Autumn?
The Hunger Games: Mockingjay (Part 1). I don't really count December as part of Autumn like some people do, for me it's Winter! This film is released in November in the UK and I'm so excited!
8) Show three books that you are hoping to read this season.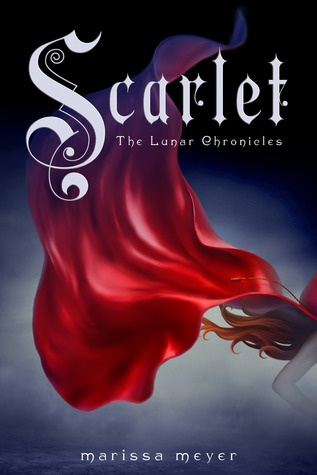 The Miniaturist - Jessie Burton
Scarlet - Marissa Meyer
A Natural History Of Dragons - Marie Brennan
These are probably the three books I'm looking forward to the most of my Autumn TBR list.