This month has been a total disaster for me because I've fallen into such a massive reading slump. I'm trying not to let it bother me too much, but I know I'm very behind right now and need to catch up if I wan to beat my Goodreads challenge! Plus there are so many great books waiting for me and I feel like I'm missing out! I only managed four reads this month and two of them were pretty last minute because I felt like I had to get my act together. Let's hope I snap out of this soon!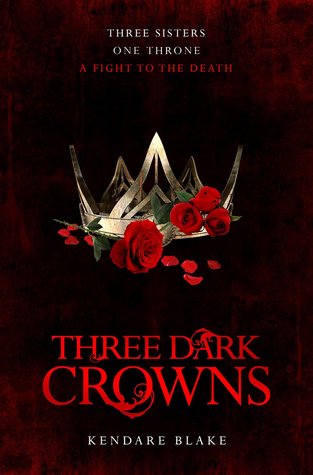 'Fairy Tales For Modern Queers' by Emily Reed. This was a mixed first read of the month because it should have been everything I ever wanted in a book. Fairy tales, LGBT focus and short stories! It's a great idea and I could see some imagination went into it. I particularly loved LGBT characters in a Fantasy setting. But every story left me a little disappointed because none of them ended properly. The writing was nothing to shout bout either. 3/5 Stars.
'Hidden Huntress' by Danielle L. Jensen. It has been way too long since I read the first book of this series. It's made me feel really guilty actually because I adored 'Stolen Songbird' so much! Having read this second installment, I was surprised at how much the characters and my love for them came flooding back. Jensen has not lost her ability to build a great fantasy story. This was very much a filler book though, and the fact that I'd already guessed the 'big' twist at the end of book one meant it lost it's charm. 4/5 Stars.
'Three Dark Crowns' by Kendare Blake. At first I was a little worried about this book. It had a slow pace, jumped around between present and past tenses and didn't bowl me over as soon as I picked it up. But the more I read, the more I realised that I was actually really enjoying it. I loved getting to know the three potential queens and trying (but failing) not to rot for any of them. Political intrigue is something I love in stories and this had bucket loads, accompanied by great characters and a very original premise. 4.5/5 Stars.
'The Loney' by Andrew Michael Hurley. I really hoped this would be the book that would snap me out of my book slump. After all, it has won the Costa Book Award (a prize that usually produces winning books I love), reminded me of my favourite horror 'The Woman In Black' and is not YA, which I've been reading a lot as of late. It had great atmosphere, and well-built characters with an intriguing mystery to boot. But there wasn't much of a story here and even fewer answers at the book's conclusion. Whatsmore the writing, while hauntingly beautiful, was a little dated considering it's time period.
Now it's time to see how I did with my challenges this month!
This month I have read one book for the Netgalley & Edelweiss Challenge, bringing my yearly total so far to eleven. My reads were:
- Fairy Tales For Modern Queers
This month I have read zero books for the 2017 New Releases Challenge, bringing my yearly total so far to two.
- Fairy Tales For Modern Queers
This month I have read one book for the Diverse Reads Challenge, bringing my yearly total to fifteen. My reads were:
- Fairy Tales For Modern Queers

[Optional Mini Challenge]
Next up, here's how I'm getting on with the Bookish Bingo card.
Paranormal: The Rest Of Us Just Live Here; Patrick Ness
Just Words On Cover:
Not If I See You First; Eric Lindstrom
Sisters: Three Dark Crowns; Kendare Blake
Magic: Hidden Huntress; Danielle L. Jensen
Series Finale:
Homecoming; Claire Legrand
Thriller:
Blood For Blood; Ryan Graudin
PoC On Cover:
Radio Silence; Alice Oseman
LGBT+ Main Character: Fairy Tales For Modern Queers; Emily Reed
Retelling:
Ash; Malinda Lo
Scary: The Loney; Andrew Michael Hurley