Well frankly, this is going to be a short post. I have had an appalling reading month, managing only my three challenge reads (and barely). I didn't touch any of my Netgalley/Edelweiss reads, let alone the extras I wanted to get onto. I have to say, I think my excuse of settling into London is a pretty good one though, so I won't be so harsh on myself.
Physical Books:
'Carnival Of Shadows'; R.J. Ellory. I did enjoy this book, despite Thrillers and Mystery/Crime books really not being my thing. Thank goodness for authors like Ellory that allow people like me to break out of our comfort zones and try a genre we rarely read. The constant flashbacks and memories were probably the one thing that really let this book down. Great characters and plot twists otherwise, so well worth a read. 2.5/5 stars.
Kindle Reads: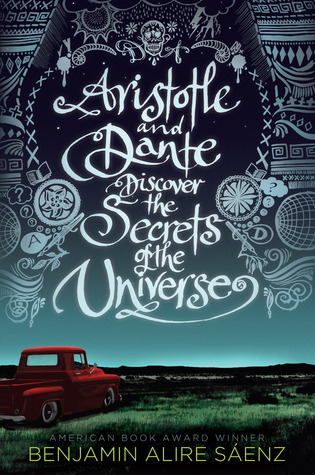 'Coraline'; Neil Gaiman. My second Gaiman book and again, I really liked it. I had watched the movie before and liked recognising parts but there were some things that were a little different and really highlighted the creepy atmosphere of this story. I loved the characters, especially the Cat. 4/5 stars.
'Aristotle & Dante Discover The Secrets Of The Universe'; Benjamin Alire Sáenz. This book. I haven't felt this way about a book for quite a while, I enjoyed it so much! The romance was great, really well-built and I loved the characters. The book was broken up beautifully and to be honest, I was pretty sad when it finished. 5/5 stars.
That's right, three books. Let's move on.
A Stand-Alone: The Silent History, Eli Horowitz. REVIEW.
Sky On Cover: Dragon's Curse, H.L. Burke. REVIEW.
MC is LGBTA: Aristotle & Dante Discover The Secrets Of The Universe, Benjamin Alire Sáenz. REVIEW.
Pink Cover: Divergent, Veronica Roth. REVIEW.
Starts With S, U, M, E or R: Smiler's Fair, Rebecca Levene. REVIEW.
A Thriller: Carnival Of Shadows, R.J. Ellory. REVIEW.
Set On A Boat: Life Of Pi, Yann Martel. REVIEW.
Middle Grade Novel: Doll Bones, Holly Black. REVIEW.
A Retelling: Cinder, Marissa Meyer. REVIEW.
Freebie: Poison Study, Maria V. Snyder. REVIEW.
Blue Cover: If You Find Me, Emily Murdoch. REVIEW.
A Summer Release: Queen Of The Tearling, Erika Johansen. REVIEW.
Strong Sibling Relationship: Moonfall, Vanessa Morton. REVIEW.