This is looking to be a yearly occurrence! I have already done this topic twice before, and Part I and Part II can be found when clicking on the links! What I aim to do with this topic is take classics that we often read in our school classrooms, and find more recent books to compare them to!
1) 'The Penelopiad' by Margaret Atwood.
Classic Pair: 'The Odyssey' by Homer.
Well the reason for this pairing is obvious, because 'The Penelopiad' is a direct retelling of 'The Odyssey' from Penelope, Odysseus's faithful wife's, point of view. It's a modern, feminist outlook on the story and interprets what could have been happening 'back home' while Odysseus was off gallivanting around being the 'hero'. And we get a possible answer to a brushed over mystery from the original.
...paired with...
2) 'As I Descended' by Robin Talley.
Classic Pair: 'Macbeth' by William Shakespeare.
I always do a Shakespeare pairing with these lists, and this year I've chosen Robin Talley's reinterpretation of 'Macbeth' - 'As I Descended'. It's a great read, filled with the supernatural elements from the original but with a modern twist. It's set in a school, filled with diversity and a great LGBT+ read. I liked it a lot.
...paired with...
3) 'Thin Air' by Michelle Paver.
Classic Pair: 'The Woman In Black' by Susan Hill.
Okay, so the settings are completely different, but 'Thin Air' shares some things in common with 'The Woman In Black'. Both contain ghosts and scares, but more importantly, atmosphere is the key to making these books work. Are these visions real or imagined? Who are the mysterious figures? And why are they appearing? Both books are filled with suspense, colourful characters, and should be read on a cold evening, with a blanket and hot chocolate.
...paired with...
4) 'Bone Sparrow' by Zana Fraillon.
Classic Pair: 'The Boy In The Striped Pyjamas' by John Boyne.
I commented at the time of reading 'Bone Sparrow' how much it reminded me of 'The Boy In The Striped Pyjamas' (I had recently seen the film). Two children? Check. Friendship? Check again. One of them is living inside a camp which he cannot leave, is suffering immensely and is persecuted because of his culture and beliefs? Triple check. Both are harrowing for similar reasons, but 'Bone Sparrow' gives a fresh and frighteningly modern outlook.
...paired with...
5) 'Goodbye, Perfect' by Sara Barnard.
Classic Pair: 'Lolita' by Vladimir Nabokov.
There are a lot of reasons that 'Lolita' and 'Goodbye, Perfect' are very different but they both highlight a controversial topic. 'Lolita' is famously narrated by a charming but disturbing man who is sexually attracted to young, underage girls. Sara Barnard's eye-opening read focuses on the best friend of a young girl who runs off with her teacher and sparks a nationwide manhunt. I loved her writing as always and I really recommend this as a companion piece more than anything.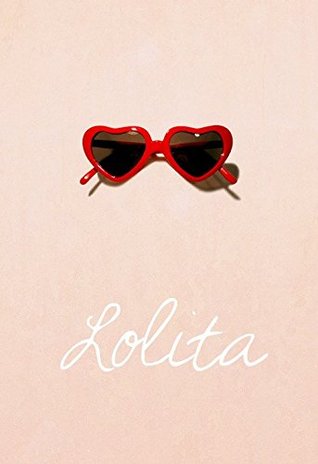 ...paired with...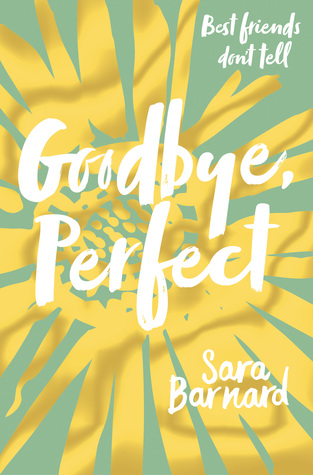 6) 'Going Bovine' by Libba Bray.
Classic Pair: 'Don Quixote' by Miguel de Cervantes Saavedra.
If you want a crazy plot, then 'Don Quixote' is famously the go to read. Though I've never read it, I have read 'Going Bovine' and I have to say, I haven't read anything nuttier than that in my lifetime. The whole thing feels like a drug trip, and that's coming from someone who has never been high in her life.
...paired with...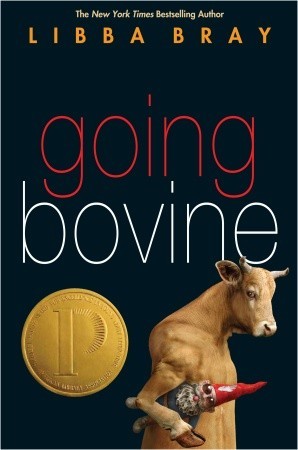 7) 'I Am Malala' by Malala Yousfazai.
Classic Pair: 'The Diary Of A Young Girl' by Anne Frank.
We all know that 'The Diary Of A Young Girl' is a harrowing record, kept by a Jewish girl whose family were persecuted and forced into hiding during Hitler's reign. Well, 'I Am Malala' was equally harrowing to me, and a more modern true account. As the Taliban rise to power in Pakistan, Malala fights for women's rights to education and finds herself a target. I found this a gripping read and learnt so much while reading it.
...paired with...
8) 'Neverland' by Shari Arnold.
Classic Pair: 'Peter Pan' by J.M. Barrie.
'Neverland' is a re-imagining of J.M. Barrie's classic characters, and I loved every second of reading it. Different names but clear, complex personalities made for an intriguing take on things and I particularly liked that the focus of the story was a serious one. It deals with grief and death in the family, a whole new spin on what Neverland could mean.
...paired with...
9) 'Orangeboy' by Patricia McCormick.
Classic Pair: 'Brighton Rock' by Graham Greene.
Graham Greene's classic tale tells the story of gangs, riots and plenty of violence. I found many of these themes were echoed in Patricia McCormick's contemporary YA read, 'Orangeboy'. Set in London instead of Brighton, I liked a lot about this read and I think it would make a great comparison!
...paired with...
10) 'The Goblins Of Bellwater' by Molly Ringle.
Classic Pair: 'Goblin Market' by Christina Rossetti.
Probably one of my favourite poems that I studied in school, 'Goblin Market' tells an intriguing tale of two sisters who stumble upon the magical market of the fae and while one remains responsible and mature, the other is enchanted. Ringle's adaptation puts a modern spin on these events, but it was so good and I loved that I could relate to the characters a whole lot more.
...paired with...