This month's post is a little late (not my fault, the hosts posted late and I had no idea what the book was until they'd done it!). Despite this, I'm still excited to be doing it and seeing what I come up with.
So this month's book is Anthony Doerr's 'All The Light We Cannot See' and I can already tell you this is going to be a hard one because I've thought of so many books for it and I've used them all before. I'm determined never to use the same book twice so I'll just have to put my thinking cap on.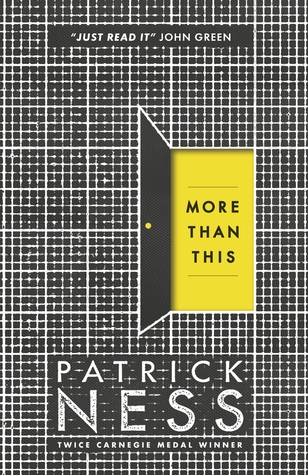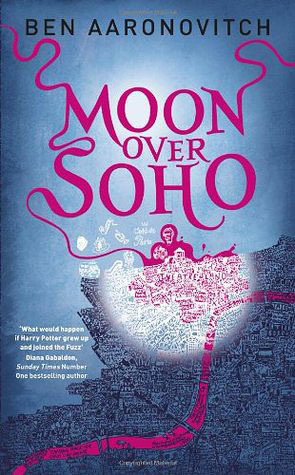 My first choice is Jane Elson's 'How To Fly With Broken Wings', a book I read earlier this year and in truth, didn't enjoy a whole lot. The reason I linked it is because of the slightly tentative similarity in terms of two children, one boy and one girl, with very different upbringings meeting and becoming friends. There are links in Elson's book to their neighbour's WWII past also, which is when 'All The Light We Cannot See' is set. This choice feels a little bit desperate but the links are there.
Elson's novel is very much a coming of age novel set around three children and their decision to band together. I thought I'd pick a much better one with a similar idea: Patrick Ness' 'More Than This'. A little philosophical in nature, the three children that are forced to help each other also come from very different upbringing's but find they share similarities that make them inseparable. Both stories are very much coming-of-age stories though I connected a whole lot more with Ness' characters than with Elson's.
'More Than This' is a slightly bizarre read because it's genre is not easily defined. What seems to start off as a Literary Fiction, philosophical read quickly twists into a Sci-Fi, Dystopian thriller and it's done masterfully. 'Miss Peregrine's Home For Peculiar Children' by Ransom Riggs also did something of the sort. It started out as a Horror with great atmosphere and creepy happenings, and then without warning seemed to turn into a Middle Grade Fantasy. Not only that, but these are the first books I've read by both retrospective Male authors.
I have to say, the first thing that caught my eye about Ferrett Steinmetz's 'Flex' was it's similar front cover to Riggs' book. Weird, creepy little girls: one floating and one burning. My thoughts on both of these books were a little mixed too and I have to say that in both cases I started off liking it, but didn't enjoy the second half of each novel quite so much. There are characters in each book that have strange powers too, though the plot-lines are very different.
The main character Paul in 'Flex' is definitely a Detective type (though that isn't technically his job, he used to work for the force. Peter Grant in 'Rivers Of London' (Ben Aaronovitch) also works for the police force, though in a very special department that hunts supernatural disturbances rather than creatures. I like that both main characters are diverse: one with an artificial leg and the other an ethnic minority. It certainly makes a change from the stereotypical raincoat wearing, cigar smoking Caucasians I'm used to seeing in Thrillers. Both characters certainly have the tragic past/women and booze thing going though!
'Moon Over Soho' by the same Author has a pretty obvious link. Same characters, same setting and same Supernatural problems. I liked this second installment better though and thought the 'villains' of the story were really interestingly portrayed, unlike the disaster of a bad guy in 'Rivers Of London'. I have high hopes for the rest of this series!
I ended up going in a bit of a crazy direction with this week's picks, because I seriously struggled to think of really good links. I will do better next time!