I actually did this topic a fair while back, close to the beginning of my blogging journey in fact in a REWIND freebie! My choices back then were from a lot of my older, pre-blog reads so it will be interesting to try and pick ten new ones now that I have almost three years of reading to choose from! I much prefer to read about villains than heroes in a lot of cases because I usually find them the most interesting.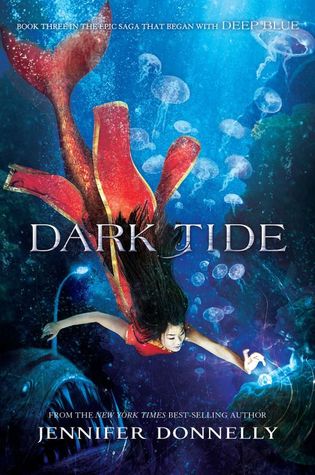 1) Lucia from the 'Waterfire Saga' by Jennifer Donnelly.
The third book of this series was a fairly recent read of mine, but after a pretty good build-up in Books 1 & 2, the third book really added a lot of depth to Lucia's character and villainy. She isn't just a vain, spoilt, selfish person. She has a tough past coupled with a touch of insanity that's making her desperate to get what she wants.
2) The Darkling from 'The Grisha Trilogy' by Leigh Bardugo.
I can imagine this one' going to be on a few lists. The Darkling is such a good villain and one of the things I really loved about book one and even two (despite his very small presence there). I haven't read the last book in the series but I really look forward to seeing what Bardugo does with his character in the end! He's seductive, creepy and generally everything I love about a villain, complete with complicated backstory.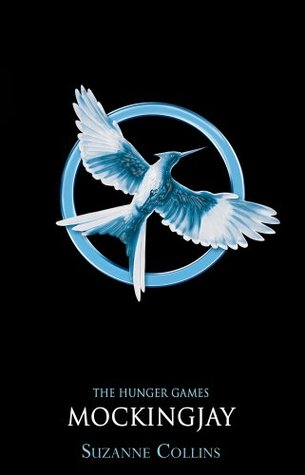 3) President Snow from 'The Hunger Games Trilogy' by Suzanne Collins.
Who doesn't hate President Snow? I saw Donald Sutherland's fantastic depiction of him in the movies before I read the books, but I found him to be the same in both: cold, calculating and eerily reminiscent of powerful men that rule today. I love his little motifs and the way that he inspires both fear, and then forces bravery into those that oppose him.
4) Cersei Lannister from 'A Song Of Ice & Fire' Series by George R.R. Martin.
Okay, I'm guilty when I say I'm referring to the TV show as well as the books with this one, but oh my goodness, is Cersei Lannister not an obvious choice. Her descent into madness and villainy is slow, but terrifying. Sure, Littlefinger's influence, the White Walker's power and the Mountain's barbaric violence are also horrible but there's something about the way Cersei does things that just puts her at the top of the list for me. She's ambitious, she's making the most of her position as a woman, and she'll stop at nothing to get what she wants.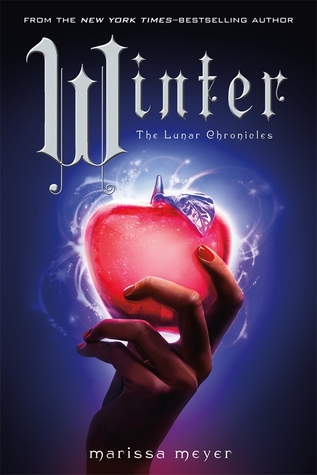 5) Queen Levana from 'The Lunar Chronicles' by Marissa Meyer.
She's similar to Cersei in a way, but I love this character for a totally different reason. She represents the classic Fairy Tale style of evil. Obsessed with appearances and desperate to be loved, even if it's in the wrong way, Meyer did such a good job with er and really impressed me by managing to add more depth in every book. Her cohorts were impressive in their own way too but Levana was definitely the star of the show.
6) The Other Mother from 'Coraline' by Neil Gaiman.
There's no getting around it. This woman is terrifying. If she can even be called a woman, and not some sort of witch or demon! Her villainous traits include: stealing children, removing their eyes and sewing buttons there instead and kidnapping parents. Not to mention, she hates cats. Honestly, she's the worst, and it's so creepy watching her build this perfect yet sinister world for her victims to enjoy.
7) Nurse Ratched from 'One Flew Over The Cuckoo's Nest' by Ken Kesey.
Another terrifying woman, but for a totally different reason. This book is really good for it's depiction of the 1960s and their views on mental health. It contains a great array of characters, is told from the viewpoint of a guy who pretends to be deaf and dumb, and most of all has the perfect villain who is literally the Dolores Umbridge (another great villain included on the last list) of the medical world. She's cold but sincere, and offers the promise of freedom and care when really she likes nothing more than to control and manipulate the patients in her care.
8) Selena Leonelli from 'Bitter Greens' by Kate Forsyth.
I've read and watched a fair few adaptations of Rapunzel but never has the villainous witch been quite so ruthless. Selena is not afraid of performing dark magic to get her way. She kidnaps children to remain young and as they die she makes a wig out of there hair. She bites peoples thumbs off. She is as horrid as they come, and yet has such an interesting and terrifying backstory that it's easy to see how things progressed to such a stage. That plot twist at the end is absolutely fantastic too and this book is firm favourite of mine thanks to this character.
9) George Harvey from 'The Lovely Bones' by Alice Sebold.
'The Lovely Bones' is not your usual murder mystery because it's told from the eyes of the dead little girl who fell victim to George Harvey, a middle aged oddball who we know is the perpetrator from the beginning. Sometimes chapters are even told from his POV. In his own way, his ability to get himself out of trouble is actually terrifying and while he gets his just desserts in the end, his presence in the book still chills me to the bone.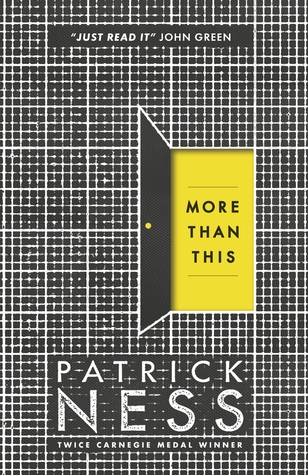 10) The Driver from 'More Than This' by Patrick Ness.
While not exactly the 'villain' and more a caretaker programmed to do a job, this mysterious person in a black helmet and suit is absolutely terrifying. Whenever he turns up in the book he is almost a personification of fear itself. He drops in at the worst time, is relentless in his pursuit and is also extremely dangerous. Honestly, I thought he deserved a spot despite not having a complex personality of back-story just for the fear factor he creates!