No matter how badly I do the month before, I always aim to go into the next month with a positive attitude. I'm focusing on smaller reads for September in the hopes that I'll get through more of them. There are some really cool ones too!
'The Geek Feminist Revolution' by Kameron Hurley: So I started this month a little way through this non-fiction read, and I'm liking it. It's angry and passionate, and has women at it's heart. It's not quite what I expected, but I'm sticking with it because it's still a good read that puts me in a motivational mood.
'The Girl From Everywhere' by Heidi Heilig: After reading something so grounded in the real world, I think it will be nice to read something a little more magical. I have not read any books about time travel recently, and it seems like such an awesome concept that I want to find a good one! It's well-reviewed and will fit the bill nicely I think!
'The Return Of Sherlock Holmes' by Arthur Conan Doyle: Time to delve into more of the Sherlock Holmes series of books! This time I'll be reading a collection of short stories, which is very exciting! I love murder mysteries, especially if they're written by Arthur Conan Doyle! I have high hopes. I'm going with a school theme seeing as September is 'back to school' month, and Sherlock Holmes can be found on any curriculum.
'The Hate U Give' by Angie Thomas. This book has had my attention for a while. In fact I bought it almost as soon as it came out, but never got to read it. Until now. It's held the top spot in the NYT bestsellers list for such a long time and from the sounds of it, that record is well deserved. I can't wait! This is a book a lot of people would like to see on the curriculum I think.
'Our Numbered Days' by Neil Hilborn: Poetry? When do I ever read poetry? Not since school is the answer, but I do enjoy it. Neil Hilborn is a particular favourite of mine and I've watched a few Youtube videos of his work. I bought this book, for my fiancé who loves this guy and I really want to see how they look on paper.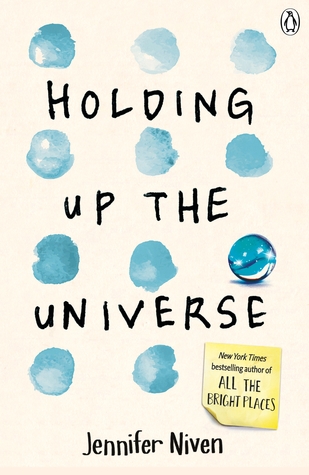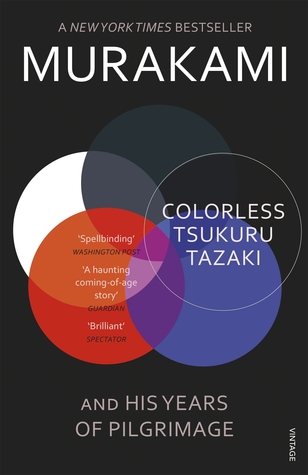 'Holding Up The Universe' by Jennifer Niven: I'm going with a bit of a school theme this month, as it was school that evoked my love of reading. This book
is set in a school and I have been putting off reading it for too long. I really enjoyed 'All The Bright Places' so I'm hoping this second book from Niven will be equally as good, maybe even better!
'Colourless Tsukuru Tazaki & His Years Of Pilgrimage' by Haruki Murukami: I have never read Murukami. Ever. He's one of those classic authors who everyone tells me to read and I've just never got round to. Nevertheless, it's also set in a school and I like the concept of this book. It's not as long as some of Murakami's other works either so it will let me get a good taster of his style.
'Malala: The Girl Who Stood Up For Education' by Malala Yousafzai:, by the author of the same name, is certainly a biography I'd be interested to read. As a girl who 'stood up for education' it fits the school theme very nicely. I want to read this book so badly, it has been on my TBR for an absolute age, and will hopefully be my second non-fiction read of the month!