This week's running theme is old favourites, so it got me thinking about books I read before starting my blog. Basically, the books that got me into reading in the first place!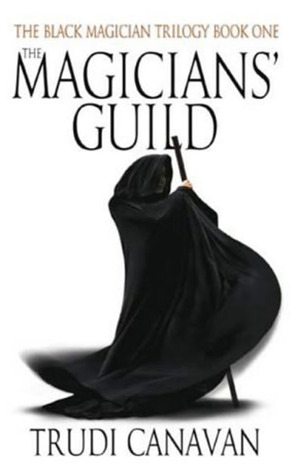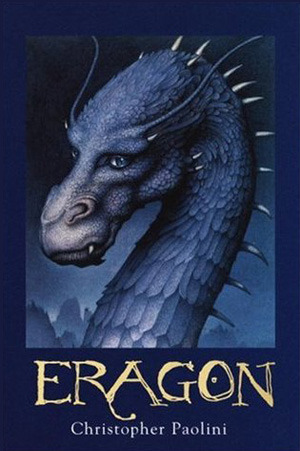 1) 'The Book Thief' by Markus Zusak.
If anyone ever held a gun to my head and told me that I had to pick a favourite book, this would be it. I love this book. Narrated by Death, it tells the story of a young German girl who goes to live with an old couple after her Mother is unable to look after her anymore, and aids them in hiding a young Jewish man in their basement. She steals a few books along the way too, and it's a heart-achingly beautiful tale, that's told in a very unique way.
2)
'The Magician's Guild' by Trudi Canavan.
I loved this fantasy series for a long time and even though the ending was spoilt for me, it was still awesome. A lot of the reads I pick for this list will be fantasy but this one really stuck out to me as being the first time I really, majorly shipped a couple, and also the first time I cried at the ending because it was sad and not what I wanted. Worth it for the gorgeous writing talent though!

3) 'Eragon' by Christopher Paolini.
This was one of the first Fantasy books that I read. I remember my Mum buying it for me because I fell in love with the eye-catching cover and embossed gold lettering. It had such a richly built world and I really liked watching Eragon build such a close relationship with his dragon, Saphira. Lots of people loved this book at the time, though I'm irritated that I never got round to reading the final book in the series...

4) 'Pride & Prejudice' by Jane Austen.
I read this in school, and it was such a good reading experience. I had a good teacher, but it was the first school read that I remember actually enjoying! I used to read and like doing so, but I reread this many times and really got into the story. Considering the fact that I'm not into romance, that's awesome! I shipped Darcy and Elizabeth so hard!

5) 'This Lullaby' by Sarah Dessen.
Again, romance is not really a genre I like. But this was one of the few YA contemporary reads (pre-blog) that I liked! Dexter was an adorkable book boyfriend and though I didn't really like Rey, I empathised with her story. Many people really like Sarah Dessen - I'm actually surprised I didn't read more of her books.
6) 'The Name Of The Wind' by Patrick Rothfuss.
Another fantasy that I adored during my teenage years and it remains my biggest regret that I haven't got to the other books yet! The writing is absolutely phenomenal, and after Hogwarts 'The Name Of The Wind' contains my favourite magical educational establishment: the university. The structure of this story is really cool as well, and starting with an older Kvothe makes you really want to understand how he got to where he is now!
7) 'To Kill A Mockingbird' by Harper Lee.
This is another school read of mine that I loved, and I think it's the first read that really opened my eyes about some of the wider issues in the world. It's the book that made me realise my own privilege: that's something really big! I loved the way that prejudice is analysed in this novel, and I love picking apart the symbolism of it all too!
8) 'Lionboy' by Zizou Corder.
Oh my, this is going back to my early teens, so quite a while ago! This series was so good. Maybe it felt like it lost it's way in the later books, but I loved watching Charlie running around trying to find his parents, being chased by thugs and corporation big-shots alike and I think the inclusion of a circus really appealed to me. Especially as Charlie's special power was being able to talk to big cats, which I loved the idea of!
9) 'Inkheart' by Cornelia Funke.
I adored the cover design of this book and that's originally what drew me into reading it. Fantasy was something I loved to read during my teenage years and I borrowed most of my books from a very dear friend of mine. What makes this book stand out as a favourite is one character: Dustfinger. He was probably my original 'book boyfriend' because he was so charming, had a dry sense of humour and made every cool (and slightly bad) thing he did sound a little sexy. Also, his pet Marten Gwin was awesome!
10) 'Alanna: The First Adventure' by Tamora Pierce.
This book is one of those fantasy adventures that I believe every lover of the genre should read. After reading this, I lapped up every one of Tamora Pierce's books set in Trebond because she'd built the world so nicely! Fans of Mulan will love this tale of a young girl who swaps places with her twin brother in order to become a Knight rather than a lady of the court. She has so many great adventures!