Oh my gosh, Halloween week! Spooky! Things are getting colder (which is not ideal for me, as I feel the cold very easily) but there's something about Autumn and the crunching of leaves underfoot that is distinctly magical. I managed to get through one of my reads fairly quickly and Mat and I have achieved so much planning for our wedding, which has also been a lot of fun!
Saturday 4th, after work, Mat and I headed to our friends to see our brand new pug-friend Lola and celebrate bonfire night with them! We had a lovely, fun party, lit some sparklers and watched some nearby fireworks. It really rounded off a good week.
I Read...
I Received...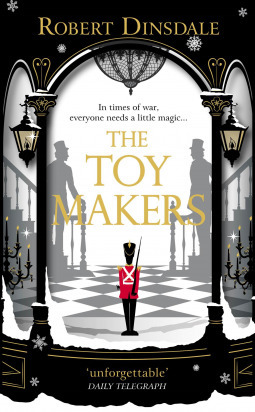 - 'The Toy Makers' by Robert Dinsdale: Approved by Netgalley (30/10/17)
- 'Out Of The Blue' by Sophie Cameron: Approved by Netgalley (03/11/17)
Memes...
Top Ten Tuesday:
Horror Books I Would Love To Read [Part II]
I Posted...
October Wrap-Up
Planned Reads For November