So the first Saturday this month has fallen on the first day of the month as well! I've been looking forward to finding out this month's book and playing this game again. Six Degrees Of Separation is a fun Meme hosted by Annabel Smith and Emma Chapman!
This month's book is Karen Joy Fowler's 'We Are All Completely Beside Ourselves', which I haven't read as of yet. It has been extremely popular though and highly reviewed throughout the Blogosphere.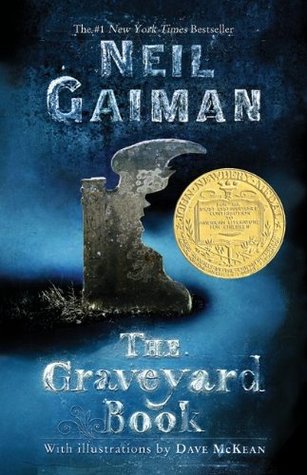 'If You Find Me' focuses a lot on Mental Illness as a subject, as well as including strong family themes. 'If You Find Me' by Emily Murdoch is also heavily written around those subjects, and was the first book that I thought of in relation to this month's pick! Both books seem to show strong sibling relationships, between Rosemary & Fearne, and Carey & Jenessa.
In 'If You Find Me', Carey's Mother disappears and leaves the two girls to fend for themselves. While this isn't quite the case in Neil Gaiman's 'Coraline', parents do disappear in both books. It's also quite ironic that while 'If You Find Me' is a story about not knowing what you don't have until you find it, 'Coraline' is completely the opposite: not knowing what you have until it has disappeared.
'The Graveyard Book' is also by Neil Gaiman and so there is an obvious link here. As well as that, both are children's books that are a little creepy, while being filled with magic and adventure. I thoroughly enjoyed both of these books and have a deep, awe-filled respect for Gaiman's imagination.
While we talk about creepy books aimed at children, I feel like 'Doll Bones' by Holly Black is an obvious choice. There isn't a whole lot of scary moments in this one, but there is enough for me to connect the two. Both books are in essence about children trying to solve a mystery too.
While reading 'Doll Bones', the only book that I could think of was Garth Nix's 'The Ragwitch'. It had a very creepy doll that was out to cause havoc and mayhem, just like 'Doll Bones'. In both stories, it is children that must solve the problem too, as the parents are both oblivious or uncaring.
My last choice is 'Cuckoo Song' by Frances Hardinge. I suppose we are going with the obvious Doll connection here (though the Doll isn't necessarily evil in 'Cuckoo Song'). As well as that, the younger sister starts off the trouble in both books and sorting it out repairs relationships throughout.
It would seem I've gone down a bit of a creepy path this week. As yesterday was Halloween, I think it's pretty fitting and I really enjoyed this week's choice. I can't wait until next month!