I've been really looking forward to doing this category because I have so many books I'm looking forward to coming out later this year! All of these releases will be from July onward (all in 2016 of course) and I can't wait to read what everyone else is excited about too!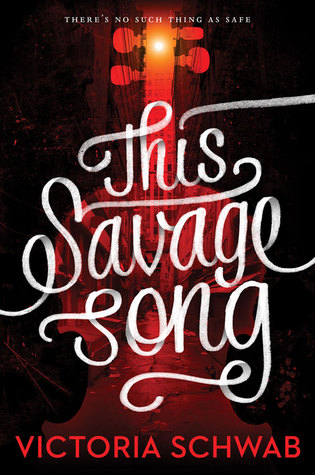 1) 'This Savage Song' by Victoria Schwab.
Expected Publication: July 5th 2016
Now no one shoot, but I've never actually read a book by Victoria Schwab (or V.E. Schwab as she's sometimes known). I really want to but it's simply not come up on my TBR as of yet. When I saw this book was being released, I knew straight away it would be one I would want to read. Set in a city filled with monsters that are born of violent acts, the two MCs are both heirs to a city cut in half. It sounds like a Romeo & Juliet style story but maybe without the romance, and certainly a lot darker and more dangerous than 'fair Verona'. It sounds brilliant.
2) 'The Muse' by Jessie Burton.
Expected Publication: July 26th 2016
When I saw this pop up on Edelweiss, I was so excited! I read 'The Miniaturist' by this talented lady a while back and absolutely loved it, so I've been waiting very impatiently for Miss Burton to release her next work. I'm pleased to say that I was approved to read the ARC (though I don't know if I'll be able to read it before it's released). For those that like Historical Fiction, you should definitely read Jessie Burton's work, as it's so well-researched. It seems there'll be two POVs in this one: strong women, one from the 1930s and one from the 1960s. I'm interested to see how their stories link!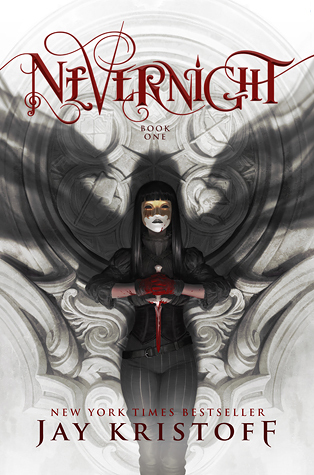 3) 'Nevernight' by Jay Kristoff.
Expected Publication: August 9th 2016
I've heard a little about this Author but something about this book really caught my eye. I'm a huge fan of Fantasy involving assassins, and this one has plenty of those, because it's set in a school of them! I love the idea of competition among the students and something about the way the synopsis is written (and the cover of course) gives me some really creepy vibes so I have high hopes for this book! Hopefully it lives up to my super excited expectations!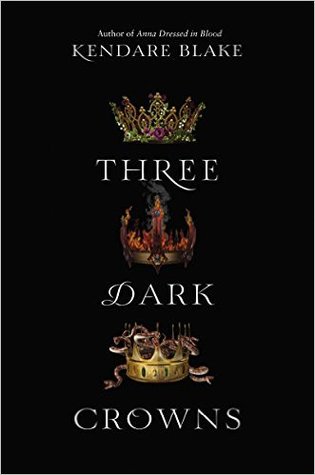 4) 'Three Dark Crowns' by Kendare Blake.
Expected Publication: September 20th 2016
Wowee, this synopsis has me so excited! It's so original, I definitely don't feel like I've read anything like it before, and I'm looking forward to seeing how Blake weaves this story together. Three powerful triplets are destined to fight each other for the crown, but in reality only one of them truly has the powers they are supposed too, while the other two play pretend so that no one is any the wiser. Sisterly bonds are always interesting to read and I think that these ones have so much potential to be complex and interesting!
5) 'Stealing Snow' by Danielle Paige.
Expected Publication: September 20th 2016
I haven't actually got round to the 'Dorothy Must Die' series just yet, but I'm really hoping that I will soon. If not though, I may just read this ASAP because it's a Fairy Tale retelling of one that I really love: the story of 'Snow White'. Paige looks like she's put a really big spin on the well-known tale and I'm really interested to see exactly how similar it is to the original. I only know that it involves Asylums, is set in a Fantastical New York and has an absolutely gorgeous cover!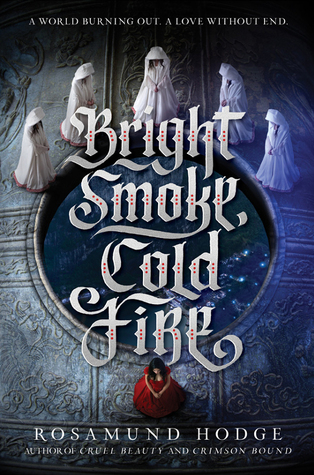 6) 'Bright Smoke, Cold Fire' by Rosamund Hodge.
Expected Publication: September 27th 2016
Just look at the cover! Look at it! Rosamund Hodge has written so many wonderful looking Fairy Tale retellings and I haven't read any of them. This is one I want to read. It's not strictly Fairy Tale, in fact it's mostly based on 'Romeo & Juliet'. That's the second one in this list, but as I'm a big fan of Shakespeare, I'll let that pass! This one is definitely one I'll be reading ASAP, perhaps before the other Rosamund Hodge books!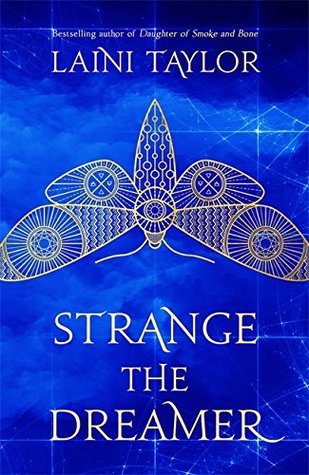 7)
'Strange The Dreamer' by Laini Taylor.
Expected Publication: September 29th 2016
I have a feeling this book will be on a lot of lists. Laini Taylor really touched a lot of readers with her 'Daughter Of Smoke & Bone' series and I know a great many bloggers who are extra excited for this brand new series. I've seen so many people hyped about this one and I was given a sampler in my latest Illumicrate box which really intensified the enthusiasm for 'Strange The Dreamer'.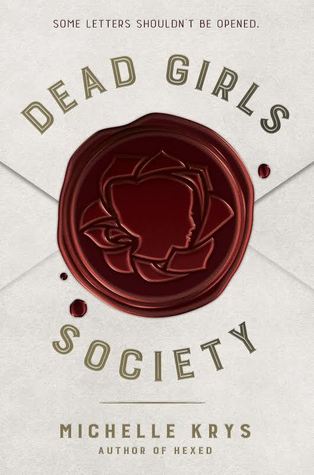 8) 'Dead Girls Society' by Michelle Krys.
Expected Publication: November 8th 2016
The first thing that this synopsis tells me is that it's about a character suffering with Cystic Fibrosis. I have never read a book with an MC that has that illness so that instantly caught my attention. The rest sounds very intriguing too: a secret society, a potentially dangerous game and a lot of sneaking around. People have compered it to 'Pretty Little Liars' which I haven't actually read but that only serves to intrigue me more.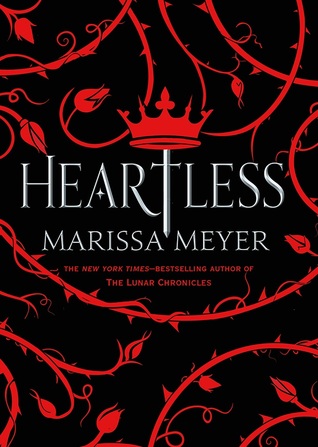 9) 'Heartless' by Marissa Meyer.
Expected Publication: November 8th 2016
Another one that I know will be popular, this book was my instant thought when I read this topic title. I love Marissa Meyer! Her 'Lunar Chronicles' series absolutely blew me away, so a re-imagining of 'Alice In Wonderland'? Wow! It looks to be a Queen Of Hearts origin story of sorts, with plenty of Wonderland-esque mayhem along the way to keep me entertained. The forbidden romance aspect is intriguing too, so I'm looking forward to see how Meyer plots this one!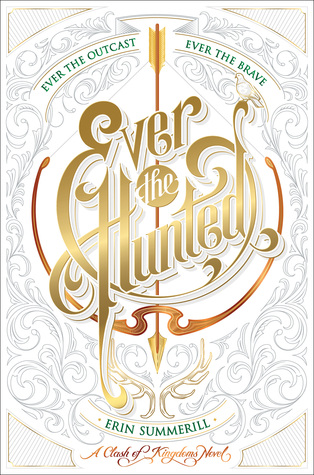 10) 'Ever The Hunted' by Erin Summerill.
Expected Publication: December 27th 2016
Though the cover isn't totally eye-catching, the synopsis for this story really caught my attention. I like the idea of reading from another badass heroine viewpoint, one who knows how to use a dagger and a bow. Father-daughter duos are always a winner with me and I like that the whole situation seems complicated. Plenty of room for romance, betrayal and mystery-solving.