Boys and girls of every age...
Wouldn't you like to read something strange?
That's right folks, Halloween month is upon us and as a result, I am dying to read some spooktacular stories! I think this might be my favourite time of the year actually purely because I love the horror and mystery genres so much! So without further ado, here are my picks for this month!
'A Sudden Light' by Garth Stein is officially my oldest Netgalley request. I honestly, truly don't understand why it has taken me so long to read. I've actually already started it and it is so good so far, and contains everything this month needs - ghosts, atmosphere, mystery and a big, old house. Perfect.
I have been hankering for some poetry, which two years ago is something I never thought I'd say. But I like the look of Gerard Manley Hopkins 'As Kingfishers Catch Fire' as far as old school poetry goes. I'm hoping for some real appreciation of nature here, and another good input from Penguin's Little Black Classics collection.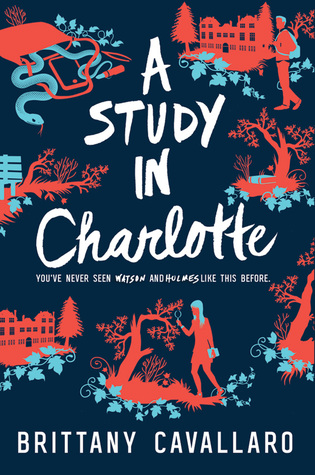 I love reading horror, especially if it's set in the Victorian era. Something about that time period really works for the genre. 'The Corset' by Laura Purcell looks absolutely terrifying for that reason and it focuses on a serial killer which makes it even more intriguing to me. I've heard so many good reviews of this book and Purcell's previous book 'The Silent Companions', so I can't wait to get stuck in!
I love mysteries and adore Sherlock Holmes, so I've had my eye on 'A Study In Charlotte' by Brittany Cavallaro for a long time. I received it as a gift for my birthday and was so excited to get round to reading it! Autumn, for me, is the best time of year to read mysteries and I'm looking forward to this reimagining of one of my favourite detectives.
Ghost stories are my favourite thing to read of all the paranormal stories. Especially in the classic setting of an old, haunted house. I have great faith that 'A House Of Ghosts' by W.C. Ryan will be perfect for me, purely based on the title! Also, the cover is gorgeous.
As soon as I saw YA Nordic Horror, 'The Twisted Tree' by Rachel Burgeons had my attention. I've actually played a couple of video games that are horrifying and based around norse culture/folklore, and I think that this will give me those vibes. I like the cover a lot too, and the MC is blind which should be an interesting POV.
I remember really loving the poem 'The Highwayman' by Alfred Noyes, and 'Glimpse' by Kendra Leighton is a novel based on that poem. It certainly has the right Halloween-filled vibes on the front cover, and I'm hoping that the read itself will be just as enjoyable.
Witches are probably my next favourite thing to read about at Halloween. 'The Hawkweed Prophecy' by Irena Brignull looks fantastic and I love the synopsis for it! It does look pretty creepy too. Covers are important for me at this time of the year (you might have noticed) and this certainly hits the spot.