Well, the week itself went by fine, apart from a rather massive event at the end. A good friend of mine who also happens to be a large part of the Podcast I'm involved in, Reading Between The Tealeaves, invited me to her flat as she is returning to New Zealand. I am heartbroken, to say the least, that she was not able to stay in the UK like she wanted to but I know that she will succeed wherever she ends up.
Regarding the Podcast itself, it has been neglected as of late, partly due to this and partly because we have been unable commit to meeting up regularly. But even with Kiara at the other side of the world, we have resolved to continue with it when and where we can, as we all love it so much! Her departure did mean that I inherited some of the books that she couldn't take with her, as well as a gorgeous typewriter, something I've wanted for ages!
It's an Imperial Safari (image not mine) and it is STUNNING. So many great features, very retro with a gorgeous blue colour, and I'm really in love with it.
I Read...
I Received...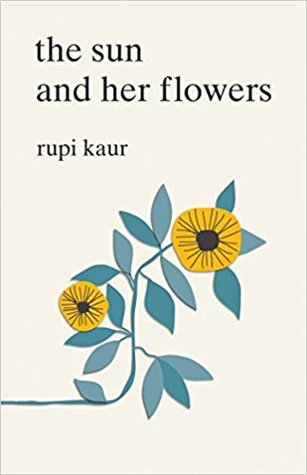 Courtesy of Kiara who was unable to take all of her books with her, I received some wonderful gifts!
- 'Lolita' by Vladimir Nabokov: Gift (25/11/18)
- 'Milk & Honey' by Rupi Kaur: Gift (25/11/18)
- 'The Sun & Her Flowers' by Rupi Kaur: Gift (25/11/18)
- 'Why I'm No Longer Talking To White People About Race' by Reni Eddo-Lodge: Gift (25/11/18)
-
'Smoke Gets In Your Eyes' by Caitlin Doughty:
Gift (25/11/18)
-
'Everless' by Sara Holland:
Gift (25/11/18)
- 'The Girl Who Is Getting Married' by Aoko Matsuda: Gift (25/11/18)