This time of year is my favourite for this meme because there are so many reflection and looking forward posts! Debut novels are always fun to read, and like last year I'm hoping to read more of them, so I'm pleased this post is going to let me look forward to next year's!
1)
'The Bear & The Nightingale' by Katherine Arden.
As I'm currently reading this (a little ahead of it's release date) it felt like the ideal choice for this list. I've been really excited about reading it because it's not only a retelling, but is also based around Russian folklore rather than the kinds of fairy tales I'm used to. It's gorgeously written so far and I'm hoping it remains a strong debut.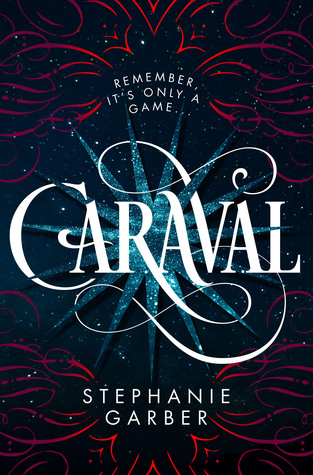 2) 'Caraval' by Stephanie Garber.
Man I am so looking forward to this book! Who can blame me though really, as I'm pretty sure this pick will be appearing on everyone's list due to it's strong position on the hype train. I like books that involve circuses and performance, it promises a sisterly bond, and plenty of magic too to keep me interested! I can't wait!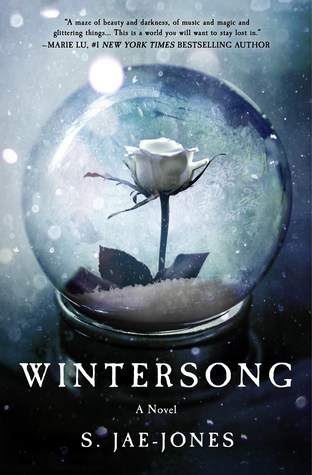 3) 'Wintersong' by S. Jae-Jones.
Okay, so I love the film 'Labyrinth' and the synopsis for this sounded similar which got me excited! It also has elements of 'Beauty & The Beast' incorporated, which is even better! This is definitely very high on the anticipated reads list, largely due to the very intriguing synopsis, but also because of that beautiful cover. I cannot wait to get hold of this book!
4) 'Blood Rose Rebellion' by Rosalyn Eves.
Every year there's a new craze for covers and this year it's roses. I've seen so many gorgeous books with silver or white roses on them, and this cover really caught my eye. Upon reading the synopsis I was pleasantly surprised to discover a read that sounds like it has real potential. Historical fiction is a genre that I love, and that is where Eves' debut falls. Of course this also happens to include a little Fantasy, which is just what I like!
5) 'Wicked Like A Wildfire' by Lana Popović.
I've had mixed experiences with books involving witches, either finding them totally spellbinding, or lacking in personality and originality. I'm hoping that this will have elements of Sarah Addison Allen's work while still feeling fresh, and the ideas behind their powers shown in the synopsis seems like a lot of fun. Also, that cover is beautiful.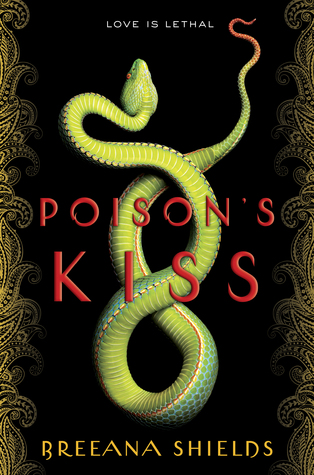 6) 'Poison's Kiss' by Breeana Shields.
We all know I love folklore, myths and legends and after reading Chokshi's 'The Star Touched Queen' I want to read more books based around Indian culture and legends. This book has appeared a couple of times on my radar but it wasn't until reading the synopsis that I really wanted to read it. It also includes assassin's, which is an added bonus for me because books with assassins included are probably my favourite kind.
7) 'Girls Made Of Snow & Glass' by Melissa Bashardoust.
The title more than anything drew me to this book, because it sounded like it was going to be based on a Fairy Tale or two. I certainly wasn't wrong. It's a re-imagining of 'Snow White & The Seven Dwarves' of course! The synopsis also describes it as a feminist novel, so that has me really hopeful for the female characters of the book. Sadly no cover yet for this one, but I have no doubt it will be beautiful!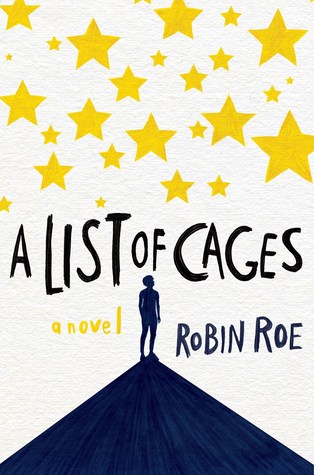 8) 'A List Of Cages' by Robin Roe.
I requested this book from Netgalley a while back. Admittedly this was mostly due to the gorgeous cover, but having since read the synopsis of this darker contemporary, I'm totally into it! I haven't read many books that involve the foster system, have an MC with ADHD or goes into some 'dark places' so I'm intrigued to see exactly what happens.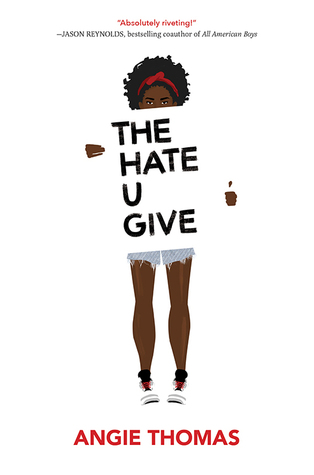 9) 'The Hate U Give' by Angie Thomas.
This book intrigued me when I was hunting for some more diverse reads and it is of particular import right now because it's entire plot-line is based on the 'Black Lives Matter' movement, which is an important social issue right now. I haven't even read it yet but I am rooting for and excited by this book because of it's synopsis and relevance right now.
10) 'The Love Interest' by Cale Dietrich.
Yet another pick for the diverse reads list, and this one's a cracker because it takes those age old YA tropes and completely blows them off the map! Everyone knows the story of the girl who meets and half falls for two boys, one normally kind-hearted and the other the local bad boy, and then is forced to choose between them. Now imagine that those two boys were agents, sent to spy on and seduce her. Now also imagine that instead, they begin to fall for each other... As if this doesn't sound like a great read!