In all honesty I have never really found myself able to get into graphic novels, manga and illustrated books in the way that I wanted to. Plenty have piqued my interest but I've been so focused on getting through my TBR that I've never found time to try a new genre. If I could though, I would love to get time to read these!
1) 'The One Hundred Nights Of Hero' by Isabel Greenberg.
I saw a review of from one of my favourite book bloggers on social media, Lucy Powrie, and it really caught my attention for a variety of reasons.
It's the story of a young man who is trying to seduce another man's wife in an attempt to win her castle, but is completely unaware that she is secretly in love with her maid. The maid, Hero, regales the young man with stories in order to have him lose.
(1) It's a retelling of 'One Thousand & One Nights' which is quickly becoming my favourite material that author's are drawing from. (2) It's LGBT which is exactly the kind of graphic novels I would love to read. Diversity is very important to me. And (3) the art style looks
gorgeous
. I can't wait!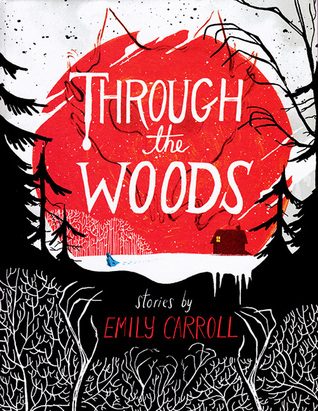 2) 'Through The Woods' by Emily Carroll.
I saw this book a long time ago and the fact that I haven't read it yet has played on my mind ever since. It's a quick read, comprising of five chilling tales that take place in the woods, but it has that 'fairy tale' feel that makes me happy. Also, everyone knows that I like spooky books and I've read so many reviews from freaked out readers, including Patrick Rothfuss who is my Fantasy writing hero and normally has some pretty great recommendations book-wise! Also, just look at that cover art! Wow! If the inside is as good as the outside, I'll have a visual feast on my hands!
3) 'Habibi' by Craig Thompson.
In today's current climate, I feel that a story like 'Habibi' would be especially relevant and heart-breaking to read. It tells the tale of two refugee slave children, and their love for each other as they learn to survive a cruel, harsh world. I love the focus on story-telling too an stories from the Islamic and Christian faiths are weaved through it's pages. The art looks beautiful too, and for those interested, I've heard great things about Thompson's other work, 'Blankets'.
4) 'Death Note' series by Tsugumi Ohba & Takeshi Obata.
I actually did try and start this series a long time ago, and thoroughly enjoyed what I read. I've also been watching and loving the anime more recently so I think that if I ever decided to get into manga, this is where I would start. It's an extremely popular series that tests it's readers moral compasses: Light, a bored student, stumbles upon a book that lets him kill whoever he likes, as long as he knows their name and face. His slow descent into madness and evil is catastrophic as he desperately tries to outsmart his Sherlock-esque opponent known only as 'L'. Full of twists and turns, I desperately want to read this again and actually finish it this time.
5) 'The Sandman' series by Neil Gaiman et al.
To be honest, I don't know an awful lot about this series other than the fact that it's one of Neil Gaiman's most famous works and there's a character called Morpheus. I've always been intrigued though because, like many other things that I love, it seems to delve into the realms of mythology and the fantastical. I'd really love to actually get into this huge series at some point because I think it would be very different from anything else I've read. I like the idea of delving into concepts like 'Death' and 'Dream' and treating them as if they are Gods and the artwork looks pretty cool too!
6) 'Fables' series by Bill Willingham et al.
I've had a little experience with this series but only through the Telltale video game, and not through reading the actual comics. As far as I'm aware, story characters have been banished from their land and sent to the mortal world where they are living in a small area of New York city.Everyone knows I love Fairy Tales with a spin, so Mayor Snow White? Detective/Sheriff Bigby the Big Bad Wolf? Right up my street for sure!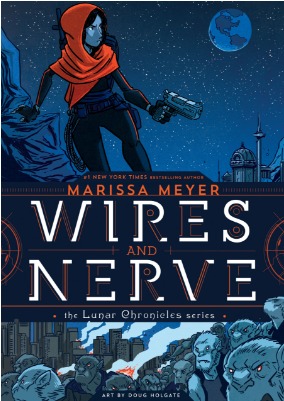 7) 'Wires & Nerve' series by Marissa Meyer & Douglas Holgate.
Marissa Meyer's books are like a way of life for me, so the idea of a Graphic Novel from Iko's POV? YES. Also, handsome palace guard? I'm so glad that Meyer decided to continue this on because I felt like it would have been nice for Iko to have a happy ending too. I liked the guard that she briefly met too so hopefully that relationship will get more attention, as will Iko herself! Also, how cool is that art style? Seriously!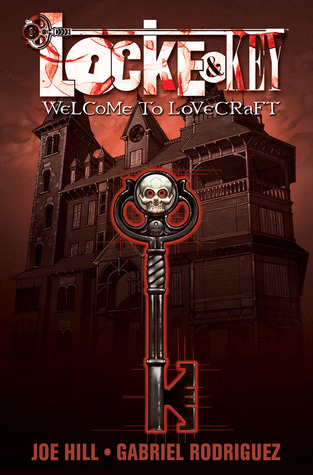 8) 'Locke & Key' series by Joe Hill & Gabriel Rodríguez.
This is another of those series, like 'Sandman', that seems to have a lot of fans. And has been received well by Patrick Rothfuss. I hear it's a bit of a slow starter, but I've read 'Horns' by Joe Hill and enjoyed it, so have no doubt that I'll be able to handle the odd pacing. It's based around Lovecraft's work from my understanding, and I've always wanted to explore and discover what the obsession with fictional monsters such as Cthulhu is all about. I'd love to read the original works first, but I think this would be a nice way of then getting
9) 'The Lie Tree' by Frances Hardinge & Chris Riddell.
So this isn't a Graphic Novel as such, and instead falls under the category of 'Illustrated Edition'. Still, I've read a book illustrated by Chris Riddell before ('The Sleeper & The Spindle') and liked his art style a lot. Whatsmore, having already read 'The Lie Tree' I love the story and think that illustrations would compliment it very well! I've seen the edition a couple of times in Waterstones while passing through and always find myself gazing longingly at it. In fact, this was the first book that sprang to mind when I saw the category this week!
10) 'A Monster Calls' by Patrick Ness & Jim Kay.
Another illustrated edition, this is another must for me! I have read 'A Monster Calls' and seen the movie and adored both! I would be so happy to get my hands on a copy of the illustrated edition because it looks stunning beyond compare! If you haven't got round to reading this story at all, I would thoroughly recommend it as it's a heart-wrenching, beautiful read that covers a lot of themes.