This month has been so much better for me and I actually managed to get through a fair number of books despite reading a long one this month! I'm very pleased! I managed five of my eight chosen reads. Not bad!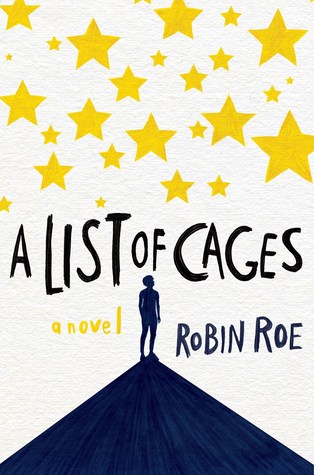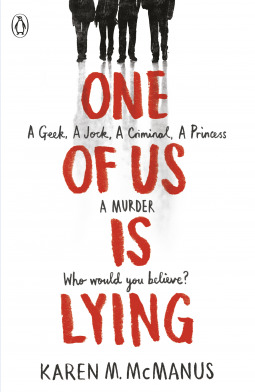 'A List Of Cages' by Robin Roe. I really wanted to like this book more than I did, especially after it received such good reviews! I'd never read a book with an MC that has ADHD before and I actually thought that Roe handled that part of it really nicely. In fact, Adam's chapters were great! I was less impressed with Julian's side of things. His characterisation felt a bit one-dimensional, his story-line was much darker than I expected and I felt that the situation felt more like a plot device than anything, which sucked. Still, it kept me on my toes. 3/5 Stars.
'Green Rider' by Kristen Britain. Another book that I enjoyed but found disappointing because I thought I'd like it more. 'Green Rider' had all the makings of being the opening to a great fantasy series: great world-building, intriguing plot and a feisty, likeable MC. I liked the switched POVs too and I thought that Britain didn't make nearly as much use of it as she could have done. I didn't like the excruciating info-dumping conversations when Karigan meets the Berry sisters. I also think that this book lacked a USP that sets it apart from the thousands of other fantasy series out there. 3/5 Stars.
'One Of Us Is Lying' by Karen M. McManus. This was, without a doubt, my favourite read of the month. I'm not normally a fan of teen high-school dramas and shows such as 'Pretty Little Liars' have never really caught my attention, but this book managed where others have failed! I loved the characters, especially the POVs. McManus really went in-depth and made them all very unique. I also liked how well the plot moved along, this mystery really has some great twists and turns along the ride! 5/5 Stars.
'Release' by Patrick Ness. It took me a long time to properly rate this one because most of this book I adored but one element really threw me off. Adam's story was heart-wrenchingly sweet and told in the beautiful style that I'm used to reading from Ness. Great characters, awesome friendship group, and an interesting situation. It was also the best portrayal of a gay relationship I have ever read. But what on earth was going on with the dead body coming back to life, the seven foot deer and the psychopathic Queen spirit-thing who could potentially destroy the world? I have no idea. 4/5 Stars.
'Good Bones' by Margaret Atwood. I really wanted to read something by this highly recommended author, who has been on my radar for a while. I also really felt that a collection of short stories would be perfect, and I enjoyed this one immensely. It covered a vast array of topics that explored the bare 'bones' of humanity, society and life itself. It re-invented well-known tales, classics and folklore, and the archetypal characters found in them. I loved that! There were a few stories that didn't grab my attention in the same way that the rest of them had, but I actually didn't mind that so much. 4/5 Stars.
Now it's time to see how I did with my challenges this month!
This month I have read three books for the Netgalley & Edelweiss Challenge, bringing my yearly total so far to sixteen. My reads were:
This month I have read three books for the 2017 New Releases Challenge, bringing my yearly total so far to seven. My reads were:
This month I have read three books for the Diverse Reads Challenge, bringing my yearly total to twenty. My reads were:
Over 5 Years Old: Green Rider; Kristen Britain.
Red Cover: Good Bones; Margaret Atwood.
Latinx MC: One Of Us Is Lying; Karen M. McManus.
LGBT+: Release; Patrick Ness.
White Cover: A List Of Cages; Robin Roe.