It took me quite a while to compose this list, Summer just really gets me in the reading mood and choosing from my huge TBR is hard. I narrowed it down, but I really can't promise I'll stick to it...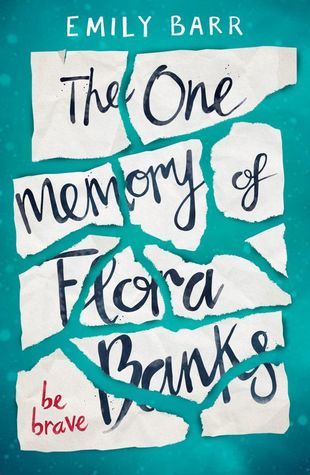 'The Sleeping Prince' by Melinda Salisbury and Emily Barr's 'The One Memory Of Flora Banks' are on the list because they are two of the books I didn't quite get to last month and really do want to read before I commit to this month's planned reads.
'The Final Empire' by Brandon Sanderson. Summer is the time for an epic fantasy or two because it makes me think of far-off places and distant lands. As 'Green Rider' didn't quite give me the full fantasy experience, I really want to give this one a try. My friends all loved it, as did most of the book community. It's been on my TBR for way too long.
'Ivory & Bone' by Julie Eshbaugh. This was actually a Summer release and retells the classic 'Romeo & Juliet' but with a twist - it's set in prehistoric times! I've definitely never read a book with that setting, it should certainly be interesting. I hope it's done well because it looks awesome! Plus, I really need to get through some more Edelweiss reads!
'What Is Not Yours, Is Not Yours' by Helen Oyeyemi. What is a TBR of mine without something that is to do with fairy tales? I've wanted to read something by Helen Oyeyemi for a long time. Her books are highly rated and I was delighted when Netgalley accepted my request for this book because it is right up my street!
'Only Ever Yours' by Louise O'Neill. So I'm a little scared about reading this because I know it covers some really heavy topics that I'm not entirely comfortable with. But I'm also really excited about it and I want to step outside of my comfort zone. I'm definitely going to try it out, and hopefully it won't freak me out too much.
'The Outliers' by Kimberly McCreight. I've been desperate to read this thriller for some time, because it looks so good! A series of clues, big mysteries, and friendships too! I am desperate for something a bit fast-paced that will totally hook me. I've got a good feeling about this book.
'If I Was Your Girl' by Meredith Russo. I am finally going to read this awesome sounding book focused on a trans MC! I've never read a book that has this kind of MC so it's actually really cool to finally be reading one. The cover is really cool as well, and I look forward to seeing how Russo handles this topic.