Gosh, are we really on the sixth month of 2017? I can't believe how quickly time has flown! I've been reading a lot better recently and fully believe I'm well on my way out of that horrible reading slump! I've got some great reads lined up this month too!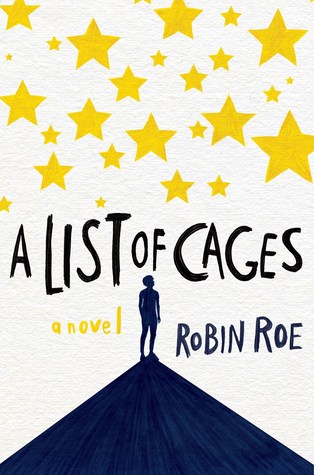 'A List Of Cages' by Robin Roe. My current read and one I've been anticipating all May, I'm glad it's going to be the first thing I finish this month! I am enjoying it at the moment, though I wasn't sure to begin with, and I'm hoping for a really great middle and end to start the month off well!
'Green Rider' by Kristen Britain. This book has been in my collection for ages and every time I see that awesome cover I feel my fingers itching to pick it up. I'm definitely going to get round to it this month and I'm really looking forward to it because I actually feel guilty about leaving this series for so long!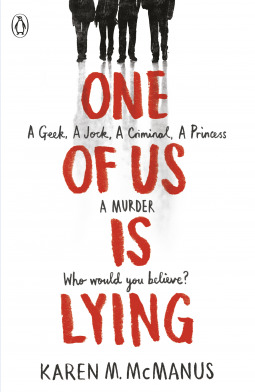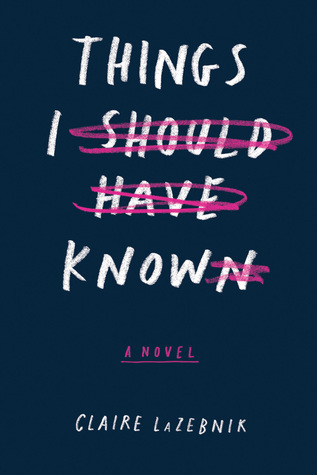 'One Of Us Is Lying' by Karen M. McManus. 'Pretty Little Liars' is one of those series that has fascinated yet evaded me, and I'm hearing that this teenage high-school thriller shares some similarities. I've always been fascinated by just how deeply American students fall int stereotypes such as Geeks, Jocks etc. and I think this book will be interesting because of that. Also, who doesn't like a good mystery from time to time.
'The Sleeping Prince' by Melinda Salisbury. Much of the blogosphere loved the first book in this series, 'The Sin Eater's Daughter', while I only thought it was okay. They main ship, Lief (the most arrogant, annoying love interest I've ever had the displeasure of meeting) and Twylla (a naive Mary-Sue who frankly bored me) was most of the problem. This book follows Lief's sister however, and promises to be a better read. I'm hoping Errin will be more badass than Twylla and any love interest she meets along the way won't be so awful.
'Release' by Patrick Ness. AHHHHH! I can't believe I got a copy of this! I'm so excited! Seriously, Patrick Ness is a great writer and I'm so hyped about the release of this book. I can't wait to read it! The cover is gorgeous, the synopsis is promising, and I am so not ready for what is coming. I have no doubt that it will live up to my high expectations!
'Good Bones' by Margaret Atwood. This collection of short stories, essays and musings also has me very intrigued. Margaret Atwood is a name that I have known for a while and has really caught my attention because she's a feminist (as am I) and I hear that her prose is very good.so I'm excited to finally read something of hers. This books comes highly recommended too!
'Things I Should Have Known' by Claire LeBeznik. I'm very intrigued by this story for a number of reasons, but mostly because I hear It portrays a very accurate depiction of Autism. The synopsis is curious to say the least, and I really want to see how LeBeznik approaches the idea of romance, the spectrum, mental health generally and family conflict. I haven't read many books with Autistic characters, so it should be a good experience!
'The One Memory Of Flora Banks' by Emily Barr. I'm a little nervous about this read because it has received such mixed reviews. Some people loved it, others claimed it was awful and I'm not quite sure who to believe. I'm going to give it the benefit of the doubt however, though I'm hoping it turns out to be more than a cheesy romance because I really don't tend to enjoy those.